WKHS stock could blow bears out of the water. With Nikola in full retreat, here's why the struggling EV maker could be a "buy." PLL stock is soaring on news Piedmont Lithium landed a five-year lithium supply deal with electric vehicle leader Tesla. On Sunday, The New York Times published a blockbuster report on President Trump's tax returns, painting a picture of a president whose businesses are in financial distress and whose looming challenges could push him into bankruptcy in the near future. Plus, of all U.S. homes that include someone with a disability, 63% report serious financial hardship during the pandemic, and 37% have used up all or most of their savings. /PRNewswire/ — XtalPi, an Artificial Intelligence (AI) drug discovery and development technology company, today announces an oversubscribed Series C funding…
This week Workhorse (NASDAQ:WKHS) stock fell 24% as investors digested news about rival Nikola's (NASDAQ:NKLA) deepening fraud case. Short volume spiked as bears circled in on WKHS stock.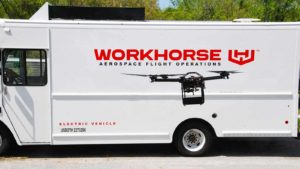 Source: Photo from WorkHorse.com
However, as an experienced tech investor, let me tell you this: don't bet against Workhorse just yet.
Though I usually favor high growth companies with a strong technological edge, I will concede one thing. Struggling Workhorse is the ultimate "bear trap." As investor mania in the electric vehicle space continues to heat up, here's why Workhorse is a short-term tactical "buy" despite its shaky business.
"Value is dead," proclaimed Bank of America in March. "The last ten years have been even worse for value investors than the dotcom bubble."
They've been right, at least for now. Because since then, growth stocks have continued to trounce value: Since March, the Vanguard Growth Index has returned 46%, more than triple the gains of its Value Index counterpart. Investors have been reaching for growth.
Nowhere has this been more apparent than in electric vehicles. Tesla (NASDAQ:TSLA) stock is up 360% since the BoA report, and Chinese EV startup Nio (NYSE:NIO) is now worth more than Ford (NYSE:F).
Professional market commentators have pointed to many reasons for the change, from Tesla's sudden profits to bearish analysts throwing in the towel.
But there's also a more straightforward explanation: EVs are in a massive bubble.
How do I know we're in a bubble? On Wednesday, a small Hong Kong-based solar panel company, SPI Energy (NASDAQ:SPI), announced a plan to enter the EV race. Shares immediately shot up 1,200% as investors looked to "buy first and Google later." A similar mania is shaping up in Lordstown Motor's upcoming SPAC, with its "blank-check" company tripling in value even before its merger. (SPACs typically trade for just 10-20% higher than cash in their trusts until they complete their listings.)
These are classic signs of a market gone haywire. And it's not without precedent. For example, during the 2000 tech bubble, companies adding "dotcom" to the end of their company's names saw share prices rise 74% on average.
This mania also feels much like the 2018 cryptocurrency boom-and-bust.
Here's what happened: as bitcoin prices skyrocketed from $900 to over $19,000 in 2018, enterprising companies tried to shamelessly cash in. The Long Island Iced Tea Company (OTCMKTS:LBCC), a New-York based beverage maker, changed its name to "Long Blockchain Corp." That sent shares rocketing 450% even though the company didn't have any business in cryptocurrency. The SEC and FBI both mounted investigations into insider trading, and the company now languishes as a penny stock.
With EVs, investors are once again losing their collective heads. Companies with scant history in electric vehicles are raising billions from hopeful investors. While Workhorse does have a decade of experience building electric vans, it has never managed commercial success.
But don't stand in front of a tidal wave of investor cheer. Workhorse owns a 10% stake in electric pickup truck hopeful Lordstown Motors. I have previously written about the company's corporate governance shenanigans.
Legalities aside, Lordstown has all the makings of a SPAC-gone-wild. Starry-eyed investors will undoubtedly lap up the company's claims that they have 40,000 preorders. And if the EV bubble stays inflated when Lordstown goes public, the company could rocket to a $10-20 billion valuation as investors compare the pickup truck maker against Tesla in 2013, the year Tesla produced 22,000 vehicles and ended with a $18.5 billion market capitalization.
That alone would add 80% to WKHS share value.
And with Nikola's public relations team now stuck in full reverse, that leaves Workhorse as the only publicly traded U.S. EV maker besides Tesla. Investors won't ignore that fact for long.
Now here's a fly in the ointment. Outside of a bubble, both Workhorse its Lordstown stake are worth $0. Why?
Firstly, take Lordstown. The company's CEO, Steve Burns, has a history of inflating expectations. As CEO of Workhorse, he claimed to have over 5,500 preorders for the W-15 pickup truck (the forerunner to the Lordstown Endurance). A closer read of SEC filings shows these "preorders" were non-binding "letters-of-intent." So, once Lordstown finally publishes its financials, don't expect to see $40 million in customer deposits to back up its 40,000-preorder claim.
Secondly, there's Workhorse itself. In Q2, the company generated just $91,942 of sales but logged $1.5 million in production costs. In other words, a negative -1,540% gross margin. That seems almost incomprehensible, considering the company also had $5.5 million in sales and R&D. How can a company lose so much money?
In a bubble, however, none of that matters. If investors play along, Workhorse gains access to one of the ingredients it needs most: cheap capital. At its current $2.3 billion market capitalization, the company only needs to dilute shareholders by 1.6% to plug its entire annual cashflow gap. And now that Nikola is in full retreat, Workhorse could presumably pull an SRI (the Hong Kong-based solar company) and announce plans for a Class-8 semi truck. The company could easily become worth $10 billion or more, a 300% upside.
For Workhorse to succeed long-term, the company firstly needs better management. The departure of CEO Steve Burns in 2019 was an excellent first step. "I have watched this comedy act evolve, but the time has finally come for these guys," Stephen Baksa, a 6% owner of WKHS, said to the New York Times at the time. Perhaps current CEO Duane Hughes can do it, or perhaps they need an outsider.
Secondly, the company needs to expand its reach beyond delivery vans. Americans buy just 490,000 commercial vans per year, compared to 12.2 million SUVs, pickup trucks and heavy trucks. It's a massive growth market if only Workhorse could reach out and grab it.
And that's why short-sellers should stay far away from Workhorse. The hapless EV maker could realistically become the next Tesla, if only it can find the right management. Even if the company bungles and heads to zero, there's a strong chance its wild ride to bankruptcy will bring many bears along with it.
Investors, be warned. We're in the 2020 EV bubble.
On the date of publication, Tom Yeung did not have (either directly or indirectly) any positions in the securities mentioned in this article.
Source: investorplace.com
Author: By
Thomas Yeung, CFA, InvestorPlace Markets Analyst
PLL Stock: Why Piedmont Lithium Is Soaring 240% Today
Piedmont Lithium (NASDAQ:PLL) is revving up its engines and kicking off the week. The Australian mining company is seeing a massive move Monday, thanks to some big news from Tesla (NASDAQ:TSLA). What exactly is causing the rally in PLL stock?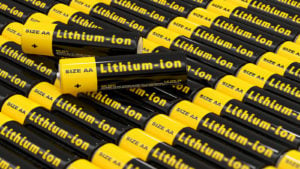 To start answering that question, you must understand exactly what Piedmont Lithium is all about. The company calls Australia its home, but it focuses on mineral projects within the United States, including a 100%-owned lithium project in North Carolina. Importantly, Piedmont Lithium is hoping to make big waves in the electric vehicle and battery storage worlds. These industries need lithium to keep scaling, and Piedmont wants to supply it.
The rally in PLL stock this morning comes as Piedmont buckles down on its goals.
Likely thanks to its expertise in lithium mining, Tesla (NASDAQ:TSLA) is very interested in Piedmont. The two companies just signed a five-year supply contract, and investors love the news. Piedmont gets a huge business partner, and Tesla gets the lithium it needs to keep growing. Talk about a win-win situation. Unsurprisingly, PLL stock is up more than 200% in pre-market trading. TSLA stock is up almost 5%.
Investors should also note some of the specificities of the deal. Piedmont will start deliveries between July 2022 and July 2023, and it will supply one-third of the lithium ore Tesla needs. The electric car leader currently requires 16,000 tons per year of spodumene concentrate, from which it can extract the lithium for its batteries. In other words, this deal is really big. Importantly, Tesla and Piedmont have the option to extend the supply contract for another five years.
There are two big factors for investors to note here today. The first is that Tesla is really getting serious about batteries. Just last week, its Battery Day event captivated the world. There, CEO Elon Musk shared that the company gained rights to 10,000 acres of land for lithium acquisition. He also announced a slew of innovations that will lengthen the range, lower costs and reduce how many batteries Tesla actually needs to manufacture.
Despite this, it is clear that Tesla simply needs more lithium and more batteries right now. Hours before Battery Day, Musk shared that it was incredibly difficult to scale production. Tesla is working to innovate in its own factories and increasing supply relationships with Panasonic (OTCMKTS:PCRFY) and LG Chem. Piedmont Lithium is therefore another key to its success — and PLL stock should benefit.
Plus, the novel coronavirus has made electric vehicle companies like Tesla even more popular. Experts anticipate increasing demand and consumer adoption, necessitating innovation here. If Piedmont Lithium can deliver on the deal and support Tesla, Wall Street should have its back.
On the date of publication, Sarah Smith did not have (either directly or indirectly) any positions in the securities mentioned in this article.
Sarah Smith is a Web Content Producer for InvestorPlace.com.
Source: investorplace.com
Author: By
Sarah Smith, InvestorPlace Web Content Producer
Is Trump Broke? New Report Details Decades Of President's Taxes And Financial Failures
On Sunday, The New York Times published a blockbuster report on the President's tax returns, revealing details from decades of confidential filings and information related to Trump's businesses. The report paints a picture of a president whose business interests are in financial distress and whose looming money challenges could push him into bankruptcy in the near future. The findings pose a troubling, but important, question to ask:
Is President Trump actually broke?
The explosive reporting by The New York Times is based on a review of two decades of Trump's personal and corporate tax record, ranging from his days as a high-profile real estate developer to the beginning of his tenure as President. In publishing their findings, the Times explained the rationale behind their decision.
"We are publishing this report because we believe citizens should understand as much as possible about their leaders and representatives — their priorities, their experiences and also their finances. Every president since the mid-1970s has made his tax information public," the Times wrote in an editor's note accompanying the report. "Mr. Trump, one of the wealthiest presidents in the nation's history, has broken with that practice."
The Times added, "The records show a significant gap between what Mr. Trump has said to the public and what he has disclosed to federal tax authorities over many years."
President Donald Trump arrives at Dobbins Air Reserve Base for a campaign event at the Cobb Galleria … [+] Centre, Friday, Sept. 25, 2020, in Atlanta. A blockbuster new report by The New York Times published on Sunday raised question about the President's tax returns. (AP Photo/Evan Vucci)
Among the key findings of the Times reporting is the fact that the President paid no federal taxes in 11 of the 18 years reviewed by the newspaper, and only paid $750 of personal taxes in 2016 and 2017. In order to reduce his taxes, the President claimed a wide range of personal expenses, including the Trump's lavish use of multiple residences, personal aircraft and even hairstyling for his television appearances. The reporting also shows a longtime strategy of tax avoidance using questionable strategies to reduce taxable income. Among the tactics detailed by the Times is the apparent payment of a substantial consulting fee to his daughter, Ivanka Trump, even though she was also an executive officer of the Trump Organization at the time.
The Times reporting also paints the picture of a President that is not doing nearly as much financial "winning" as he has claimed. Based on a review of corporate tax returns, it appears several of the Trump Organization's 500 business entities are losing substantial amounts of money. Among the biggest losers? The famed Trump golf courses appear to have lost over $315 million since 2000. Even the well-known Trump hotel in Washington D.C., has appeared to struggle, with tax filings claiming it has lost $55 million since its opening in 2016.
However, it could be that the President's most perilous financial circumstances are ahead of him. The long running audit of the Trump Organization's federal returns, including a $72.9 million refund, remains unresolved. Depending on the final decision of the Internal Revenue Service, a reversal the large refund, plus interest and potential penalties, could result in the President and his businesses owing the federal government over $100 million. The Trump Organization also faces looming debt payments on Trump properties that will undoubtedly place financial pressure on the President and his businesses. The Times reports that the President appears to be personally on the hook for over $421 million of loans made by third-parties to Trump entities. There is also a $100 million mortgage due on the iconic Trump Tower.
The financial picture of Trump painted by The New York Times, based the President's own tax filings, poses deeply troubling questions about the President's past and future. When running for President, Trump held out the story of his financial success as an example of how he could "help make America great again." But the reality then, like perhaps now, is that the President's financial failures outweighed his successes, making the narrative he told the country grossly misleading. One can only conclude that he knew his tax returns would reveal such truths, and that is why he has been adamant about refusing to release them.
Equally as troubling are the questions about the President's financial future. With massive debts coming due, and the prospect of a substantial federal tax bill looming, Trump may once again be facing financial bankruptcy. If Trump should win the reelection in November, some of his major bills will come due while he is in office, also raising the prospect of a financially beleaguered President distracted by his own potentially ruinous finances.
But it might be the questions about the present that are most pertinent to ask. How will voters, even the President's longtime supporters, react to the fact that many of them pay far more federal taxes than their purportedly rich and successful President? What will the nation think of the prospects of Trump's ability to resuscitate America's economy even as his own finances seem to be sinking? And what will future reporting by the Times reveal in the weeks ahead?
With the nation less than six weeks away from election day, Trump's finances are once again at the center of debate over who the President really is and what the Trump brand truly represents. While his late-night tweet of "FAKE NEWS!" might reveal what is on Trump's mind in the waning days of his campaign, the real question is whether it is his finances are what are truly fake.
The President may not be broke, at least not completely. But one thing is certain, all of his financial losses are no longer a secret…
and soon they might result in his biggest loss of all — on November 3rd.
Source: www.forbes.com
Author: Seth Cohen
Nearly Two-Thirds Of U.S. Households Struck By COVID-19 Face Financial Trouble
A woman recovering from fever linked to COVID-19 checks medications in her home in Mineola, N.Y., this spring.
COVID-19 has caused widespread damage to the economy — so wide that it can be easy to overlook how unevenly households are suffering. But new polling data out this month reveal households that either have had someone with COVID-19 or include someone who has a disability or special needs are much more likely to also be hurting financially.
That was the case for a young mother named Elizabeth who was waiting for her kindergartener to get out of school in Smyrna, Tenn., when we spoke with her. Her family is still recovering from its bout with COVID-19.
"We had to be quarantined for a while, and me and my husband didn't get paid for it," says Elizabeth, who didn't want to give her last name because she needs to get back to work and worries about her job prospects.
She says she's grateful that in-person school has resumed because she can't afford to sit with her daughter all day, working on a laptop.
"We're just now trying to build our family, and this has hit at a really bad time for us," she says. "It's been rough, it really has."
The poll, conducted by NPR, the Robert Wood Johnson Foundation and the Harvard T.H. Chan School of Public Health, surveyed around 3,500 respondents nationwide in July and early August and found that nearly half of American households faced lost jobs or pay cuts during the pandemic.
Loading…
But for households like Elizabeth's that have had a member fall ill with COVID-19, the share that have lost work jumps to nearly two-thirds — 64%. And 63% of those that have had a sick household member report facing serious financial problems during the coronavirus outbreak.
Other key findings:
54% of households with annual incomes below $100,000 report serious financial problems, compared with 20% of households with incomes over $100,000.
Of households that include someone who has a disability, 63% report facing serious financial hardship, and 37% report using up all or most of their savings.
22% of households in which someone has been sick with COVID-19 have had trouble affording medical care; 9% of households that have had someone sick with the virus lost their health insurance during the pandemic, and 7% didn't have it even before the outbreak's start.
Health and wealth have always been intertwined in the United States. But Melinda Buntin, who chairs the department of health policy at Vanderbilt University, says this polling provides some timely details.
"We knew the financial hardship was more extreme," Buntin says. "Now we can look at that intersection and see that there are groups of people who are very disproportionately affected by this pandemic."
Those feeling a greater impact include households with someone who has a disability.
Tiffany Butler, one of the respondents to NPR's poll, is a mother with three boys and a foster daughter in Houston. She supports her family through her work for a temp agency, staffing big events for conventions and pro sports games.
Those events came to a sudden halt in March — first for two weeks, then a month.
"Then they said another month," Butler says. "So I'm like, 'Am I just out of a job?' "
Butler was fortunate to have a small financial cushion in the beginning, she says, even though her wages were just $14 an hour. "I had enough savings built up for about three months," she says. "That's pretty much gone."
So far she has been rejected from receiving unemployment payments, partly related to having worked for multiple employers. And she never received the federal stimulus money she was eligible to get.
"I was very upset about having to use savings," she says, "but I had to remind myself that I put this money away for times like this."
Many other respondents didn't have savings to start with, says Harvard University researcher Mary Gorski Findling, who helped analyze the results.
'We're talking about more than half of these households having nothing to fall back on," she says. "And it's scary."
It's becoming clear that COVID-19 is not the great equalizer that some claimed in the early days.
Kinika Young, an attorney with the Tennessee Justice Center, helps clients fight for health care and food stamp benefits. She has seen the inequity up close.
"Initially, people said this pandemic had us all in the same boat," she says. "And others were like, 'No, we're not in the same boat. Some people are riding out the storm in yachts, whereas others are holding on to driftwood.' "
And for some families, it's all they can do to keep their heads above water.
Selenesol Singleton's dad died last year. The 20-year-old in Burbank, Calif., then lost a job when the pandemic hit, and the film set where Singleton worked shut down. Singleton got sick, and tests for the coronavirus were in such short supply that the hospital said just to assume it was COVID-19, based on the symptoms.
These days, Singleton is trying to ride the unwelcome waves into something better.
"I think, like, COVID forced me to pull myself together," Singleton says. "I feel like I really learned a sense of diligence with saving money during this time because I just knew I would need it."
It became clear that living paycheck to paycheck wouldn't cut it. Maybe more education and training, Singleton thought, would offer preparation for a better job. The young film industry worker decided it was time to start classes at a local community college rather than follow a dream to go to school in New York.
Singleton is now a few weeks into the semester at Pasadena City College but is still not sure how even that tuition bill will get paid.
Source: www.npr.org
Author: Blake Farmer
AI Drug R&D Startup XtalPi Announces Over 300 Million Series C Investment Led by SoftBank Vision Fund, PICC Capital, and Morningside
CAMBRIDGE, Mass. and SHENZHEN, China, Sept. 28, 2020 /PRNewswire/ — XtalPi, an Artificial Intelligence (AI) drug discovery and development technology company, today announces an oversubscribed Series C funding of $318.8 million co-led by SoftBank Vision Fund 2i, PICC Capital, and Morningside. The new round of financing is joined by over a dozen global investment companies in banking and technology, with follow-on investments from existing investors Tencent, Sequoia China, China Life, and SIG.
With the new round of funding, XtalPi will bring the power of quantum physics, AI, and almost limitless cloud resources to propel research scientists towards drug candidates with tailored pharmaceutical profiles. Its platform takes the unique approach of combining physics-based and data-driven models to comprehensively address all drug properties relevant to progression into clinical studies. By integrating the predictions of its virtual R&D platform with real-world data from modern laboratories, XtalPi will develop a digital-twin drug R&D system to provide a scalable and sustainable advantage that translates to more promising drug candidates with fewer experiments in less time.
"In the past few years, we have focused on developing and validating our platform's capabilities by working with some of the top innovative pharmaceutical and biotech companies in the world," said Dr. Shuhao Wen, chairman and co-founder at XtalPi. "As an advocate and trailblazer in AI drug discovery, our investors and we are heartened by several of our AI drug discovery collaborations that reached milestones in significantly shortened timeframes."
"We believe AI holds the answer to solving pharma's productivity challenge. More specifically, XtalPi's AI-powered platform can improve the industry's research efficiency and success rate in order to lower costs for discovering and developing new drugs. We look forward to applying our platform to help clients bring more first-in-class and breakthrough drugs to the market and address significant unmet medical needs to benefit patients on a global scale."
In the next steps, XtalPi will expand its Intelligent Digital Drug Discovery and Development (ID4) platform's capabilities through a three-pronged approach focused on algorithms, data, and computing power to address efficiency bottlenecks throughout the critical steps of pharmaceutical research.
With quantum-based theories and AI models at its core, XtalPi's platform hosts over a hundred prediction algorithms. It can accurately describe the interaction between molecules and proteins at the atomic level, and map various feature vectors of a compound to key pharmacology properties. The company also leverages the massive amount of high-accuracy data in the chemical space of drug-like molecules generated from quantum mechanics calculations for data analysis and model training. XtalPi maintains a petabyte-scale database consisting of pharmaceutically active molecules and key drug characteristics that continues to grow as its business rapidly expands.
Across several prominent global cloud providers, XtalPi routinely builds a supercomputing cluster of over a million cores on-the-fly, in just a few hours, to enable dozens of drug discovery and design projects in parallel. In developing its digital-twin drug R&D system, XtalPi will continue to match real-world R&D data with increasingly powerful virtual simulations at scale and extend its existing success to serve a larger number of biotech partners, therapeutic areas, and drug discovery projects.
"We believe XtalPi is a leader in transforming drug discovery through its innovative multi-disciplinary approach," said Eric Chen, Ph.D., Managing Partner at SoftBank Investment Advisers. "Using a combination of quantum physics, AI and cloud computing, XtalPi's technology platform is improving the efficiency and accuracy of drug research and development. We are pleased to support their mission to build healthier societies around the world."
"Morningside has long emphasized the intersection of computer science and life science in our investment. In the AI-driven efficiency revolution, XtalPi's platform offers a robust new foundation for pharmaceutical innovations. We look forward to a new era of human health brought by the seamless integration of state-of-the-art information technologies and biotechnology."
Media Contact:
Ruyu Wang
[email protected]
About XtalPi
XtalPi is a pharmaceutical technology company that is reinventing the industry's approach to drug research and development with its Intelligent Digital Drug Discovery and Development (ID4) platform. With tightly interwoven quantum physics, artificial intelligence, and high-performance cloud computing algorithms, XtalPi's ID4 platform provides accurate predictions on the physicochemical and pharmaceutical properties of small-molecule candidates for drug design, solid-form selection, and other critical aspects of drug development. XtalPi is dedicated to improving the efficiency, accuracy, and success rate of drug research and development, and contributing to a healthier society worldwide.
Founded in 2014 by a group of quantum physicists at MIT, XtalPi has since built an elite team with multi-disciplinary expertise in physics, chemistry, pharmaceutical R&D, and algorithm design. XtalPi's cutting-edge technologies, innovative solutions, and diverse applications across the pharmaceutical value chain have helped it gain industry approval and establish strategic partnerships with top international pharmaceutical companies
About SoftBank Vision Fund
The SoftBank Vision Fund seeks to accelerate the AI revolution through investments in market-leading, tech-enabled growth companies across consumer, enterprise software, fintech, frontier tech, health tech, real estate, transportation and logistics, and education sectors. To date, SoftBank Vision Fund 1 and Vision Fund 2 combined have made 15 investments in China.
About PICC Capital
PICC Capital Equity Investment Company Limited ("PICC PE") is a wholly-owned subsidiary of PICC Capital. PICC PE is key to carry out the strategic initiative of PICC Group to accelerate technology transformation, to strengthen regional cooperation, and to enable innovative companies to realize their growth potential. PICC PE uncovers and unlocks value by identifying great companies with untapped potential and enhancing their performance.
PICC Health Care Fund leverages PICC's insurance value chain to build up a convenient, intelligent and dynamic health care ecosystem through investing into biomedicine, digital health, pharmaceutical distribution, and health care and senior care service providers, etc. The Fund pioneers in building an "Insurance + Technology + Service" ecosphere along the industry value chain.
About Morningside
Morningside Venture Capital ("Morningside") is one of China's earliest early-stage venture investors with billions of dollars under management including both USD fund and RMB fund, from the commitment of sovereign wealth funds, family offices, fund of funds, university endowment and etc. With a team of nearly 20 years' working together, Morningside continues discovering, supporting and encouraging lonely entrepreneurs, with whom we share the vision, and at the same time, not only insight and industry experience do we provide but also mental and operational support.
i As of the date of this press release, SoftBank Group Corp. has made capital contributions to allow investments by SoftBank Vision Fund 2 ("SVF 2") in certain portfolio companies. The information included herein is made for informational purposes only and does not constitute an offer to sell or a solicitation of an offer to buy limited partnership interests in any fund, including SVF 2. SVF 2 has yet to have an external close, and any potential third-party investors shall receive additional information related to any SVF 2 investments prior to closing.
SOURCE XtalPi Inc.
xtalpi.com
Source: www.prnewswire.com
Author: XtalPi Inc.