Partnership with Zhengzhou Esunny will give Trading Technologies greater access to the Chinese derivatives market. Stay tuned with the latest financial market news. Find financial data, live charts, trading ideas, market trends and articles. All market news in one place split into sections: Economic News, Feature Articles, and Analysis. Improve the performance of your portfolio. View up-to-date market commentary and analysis from our global team of market analysts every day.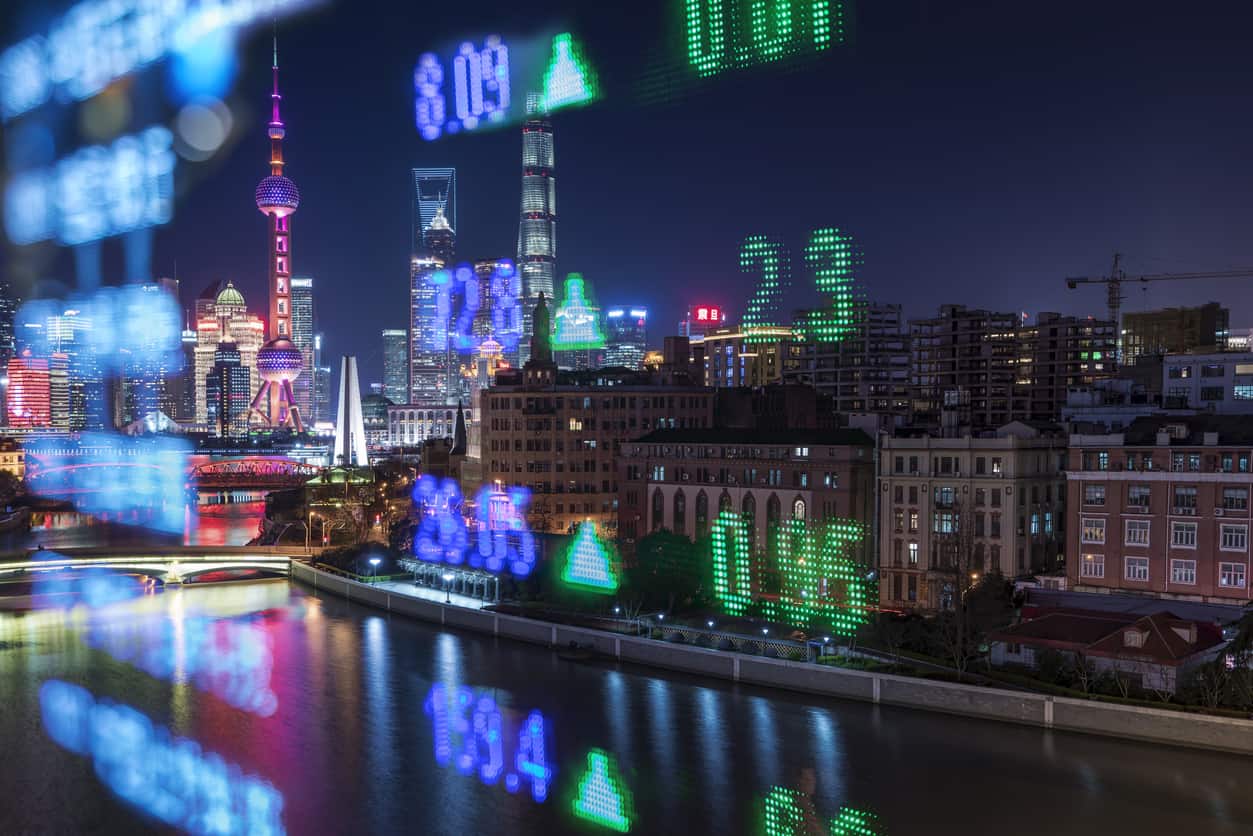 Chicago-based technology provider Trading Technologies (TT) has expanded access to the Chinese derivatives market for clients through a new partnership with Esunny.
The arrangement will see the distribution network of over 120 Chinese mainland brokers and overseas intermediary brokers at Esunny, a Chinese trading platform owned by the Zhengzhou Exchange, combined with more than 250 brokers and thousands of buy-side and proprietary clients at TT.
"By partnering with a local industry leader like Esunny, TT customers can now access this very dynamic area of the markets that previously could not be traded easily and affordably alongside the world's other trading centres," said Michael Kraines, president and chief financial officer at TT.
The combination of both platforms will provide access to multiple Chinese derivatives markets, including the Zhengzhou Commodity Exchange (ZCE), China Financial Futures Exchange (CFFE), Dalian Commodity Exchange (DCE), International Energy Exchange (INE) and Shanghai Futures Exchange (SHFE).
"This technical cooperation between Esunny and TT will provide international traders with the opportunity to enter the Chinese market. The Chinese market is a huge market and as the pace of China's financial opening up accelerates, the Chinese market will attract the participation of global traders," said Kang Le, president of Esunny.
Earlier this month, TT entered into a similar partnership with Borsa Istanbul to provide its clients with access to trade all derivatives listed on the exchange's derivatives market. Clients can use TT's platform to trade various derivatives listed at Borsa Istanbul, including foreign exchange, commodity, index, and interest rate futures and options on futures.
Source: www.thetradenews.com
Author: By Kiays Khalil
Financial Market News
CFDs are complex instruments and come with a high risk of losing money rapidly due to leverage. 75% of retail investor accounts lose money when trading CFDs with this provider. You should consider whether you understand how CFDs work and whether you can afford to take the high risk of losing your money. Please read our Risk Disclosure statement.
Risk warning: transactions with non-deliverable over-the-counter instruments are a risky activity and can bring not only profit but also losses. The size of the potential loss is limited to the size of the deposit. Past profits do not guarantee future profits. Use the training services of our company to understand the risks before you start operations.
Capital Com (UK) Limited is registered in England and Wales with company registration number 10506220. Authorised and regulated by the Financial Conduct Authority (FCA), under register number 793714.
Capital Com SV Investments Limited is regulated by Cyprus Securities and Exchange Commission (CySEC) under license number 319/17.
Closed joint-stock company "Capital Com Bel" is regulated by National Bank of the Republic of Belarus, registered by Minsk city executive committee 19.03.2019 with company registration number 193225654. Address: 220030, the Republic of Belarus, Minsk, Internatsionalnaya street 36/1, office 823. Certificate of inclusion in the register of forex companies No. 16 dated 16.04.2019.
Source: capital.com
Trading News | Market Analysis

133 Houndsditch
London
EC3A 7BX
Call us 24/5
+44 (0)20 7170 8200
CMC Markets UK plc (173730) and CMC Spreadbet plc (170627) are authorised and regulated by the Financial Conduct Authority in the United Kingdom.
Telephone calls and online chat conversations may be recorded and monitored. Apple, iPad, and iPhone are trademarks of Apple Inc., registered in the U.S. and other countries. App Store is a service mark of Apple Inc. Android is a trademark of Google Inc. This website uses cookies to obtain information about your general internet usage. Removal of cookies may affect the operation of certain parts of this website. Learn about cookies and how to remove them. Portions of this page are reproduced from work created and shared by Google and used according to terms described in the Creative Commons 3.0 Attribution License.
Source: www.cmcmarkets.com