LONDON, Oct. 19, 2020 /PRNewswire/ — TIGA, the trade association representing the UK video games industry, released new research today which shows that the UK video games development sector not only grew to record levels in 2019-20, but did so at the fastest annualised rate since this research was first conducted in 2007/8. The UK's […] More Your emotions and your instincts are vastly different. You get that instinctive Nio stock is one of the outstanding performers of this year and it can still rise. However, be careful because it's looking like a bubble.
LONDON, Oct. 19, 2020 /PRNewswire/ — TIGA, the trade association representing the UK video games industry, released new research today which shows that the UK video games development sector not only grew to record levels in 2019-20, but did so at the fastest annualised rate since this research was first conducted in 2007/8. The UK's games developer headcount grew to 16,836 by April 2020, representing an annualised growth rate of 12.2 per cent. However, many studios still struggle to scale up, access finance and skilled staff. If the Government can address these challenges then the sector has the potential to grow even faster and support economic growth throughout the UK.
The findings come from TIGA's definitive forthcoming annual report into the state and health of the UK video games industry Making Games in the UK Today (TIGA, 2020). This report is based on an extensive survey of UK games businesses, with analysis by Games Investor Consulting.
TIGA's research shows that in the period from November 2018 to April 2020:
the number of creative staff in studios surged by an annualised rate of 12.2 per cent from 14,353 to 16,836 full-time and full-time equivalent staff. This is the fastest rate that the UK industry has experienced since this research programme began in 2007/8;
the total games development workforce, including contractors, grew from 16,532 to 18,279, a record high;
the number of jobs indirectly supported by studios rose from 26,241 to 30,781;
the total studio population grew from 812 to 1,041;
combined direct and indirect tax revenues generated by the sector for the Treasury are estimated to have increased from £747 million to £907 million;
annual investment by studios rose from £818 million to £993 million; and
the game development sector's annual contribution to UK Gross Domestic Product increased from £1.8 billion to £2.2 billion.
Dr Richard Wilson, OBE, TIGA CEO, commented:
"A number of forces are driving growth in our industry. Firstly, the UK is one of the finest games development centres globally, with outstanding small, medium and large studios creating content that sell all over the world. The industry is supported by many excellent universities which educate and prepare highly skilled graduates for work in the sector.
"Secondly, the global market for video games is growing. There is strong consumer demand for mobile, PC and console games, which in turn is helping to drive growth in the UK video games sector. For example, research from Unity comparing global mobile and PC games usage for the period January-May 2020 with the equivalent period in 2019 showed a 46 per cent increase in daily PC gaming and a 17 per cent increase in daily mobile gaming during the lockdown.
"Thirdly, Video Games Tax Relief (VGTR) is enabling our sector to grow strongly. TIGA played a critical role in the long battle to win VGTR, which effectively reduces the cost and risk of games development and is incentivising investment and job creation in the games industry. There is a clear connection between the introduction of VGTR and employment growth in the UK games development sector. The UK games industry declined by an annual average of 3.1 per cent between 2008 and 2011, before VGTR existed. Since VGTR has been available, the average annual growth rate has been 8.9 per cent.
"The sector still faces significant challenges, particularly with respect in access to finance and in access to highly skilled people. Many studios continue to struggle to scale-up: 73 per cent of the UK's studio population are micro studios (i.e. studios with four or fewer full-time staff). Many studios close down: over the last ten years, 40 per cent of all the studios that existed have closed.
Jason Kingsley OBE, TIGA Chairman and CEO and Creative Director at Rebellion, said:
"As our economy recovers, we need to play to our strengths and invest in those sectors of the economy where we have a comparative advantage like the video games industry. We can reinforce our success by retaining and enhancing Video Games Tax Relief, establishing a Video Games Investment Fund to improve studios' access to finance, continuing to strengthen education and skills and enabling studios to access highly skilled people from overseas."
Notes to editors
Research methodology
Consumer demand
There is strong consumer demand for games. For example, NPD reported that May 2020 saw a 52 per cent year-on-year increase in retail games software and hardware sales in the USA, reaching a 12-year high of $977 million.
About TIGA
TIGA is the network for games developers and digital publishers and the trade association representing the video games industry. Since 2010, TIGA has won 28 business awards and commendations and has been successfully accredited as an Investors in People organisation four times. TIGA focuses on four sets of activities:
Political representation
Media representation
University accreditation and recognising excellent employment practices via the TIGA STAR
Membership services
Get in touch:
Tel: +44-(0)845-468-2330
Email: [email protected]
Web: www.tiga.org
Twitter: www.twitter.com/tigamovement
Facebook: www.facebook.com/TIGAMovement
LinkedIn: https://www.linkedin.com/company/tiga
View original content:https://www.prnewswire.com/news-releases/tiga-research-reveals-uk-video-games-industry-has-been-expanding-at-fastest-rate-ever-recorded-301154069.html
SOURCE TIGA
Markets Insider and Business Insider Editorial Teams were not involved in the creation of this post.
Source: www.financialnewsherald.com
Author: Written by FinancialNews
facebook
tumblr
twitter
Top Notch Online Articles – Insider Secrets That Shows You How To Find The Best Properties!
Article Updated October 19, 2020
One should always know as much as possible prior to making any purchases, especially significant ones. When you know a lot about an investment property, it is easier to make the right decision. If like most people you need to have
a desirable buying experience and not a nightmare, browse through the article written below. These methods should help you when you get prepared to purchase a property.
For about 6 months before you purchase your investment property, it's not a good idea to move your money around or make large purchases. After all, you don't want to take any chances when it's about your credit. Lenders need proof that they can rely on you and want to see a paper trail to get you the best possible loan. It's difficult to approve loans for people with new credit cards, lots of debt, or huge purchases.
Many experienced investment property purchasers make use of the internet but the case is different for new purchasers who are encouraged to use professional agents. Whenever possible, look for an exclusive buyer agent. With a buyer's agent, you avoid potential conflicts of interest and are represented by someone who can develop a winning bidding strategy for you. Always purchase a property after you're sure it's a great decision.
When you're considering buying a piece of investment property, it's important that you are conscious of what you're getting into. One day your house should be worth more than it is now, but in the meantime you could be hit with some big repair and maintenance costs. When you own property, no landlord or super is going to come to your rescue when repairs are required. If you're planning on buying real estate it's wise to have enough money left over to cover unexpected expenses.
You can get a great estimate of what homeowner's insurance will cost you in the area you hope to purchase in. Call your insurance agent for an estimate of the insurance cost. You won't, of course, have to obtain the insurance, but you will be able to know the approximate amount of your insurance if you purchase the investment property. Be sure you speak to an agent who is familiar with all of the local tax rules, as they can have a big impact on the cost of insurance.
A buyer who has a pre-approved loan differs from being a pre-approved buyer. While most people can be pre-qualified for a loan, the amounts may differ greatly. If you're pre-approved, it means that a lender has checked out your financial situation, and now knows your ability to repay the loan they're willing to lend you. Amongst the several benefits of being pre-approved is that you no longer have to waste your energy and time looking at properties out of your league.
Please feel free to reach out to us, if you've enjoyed the article and have a suggestion or two. Visit any popular search engine and type in
if you want additional tips about
. To learn more,
to visit the site.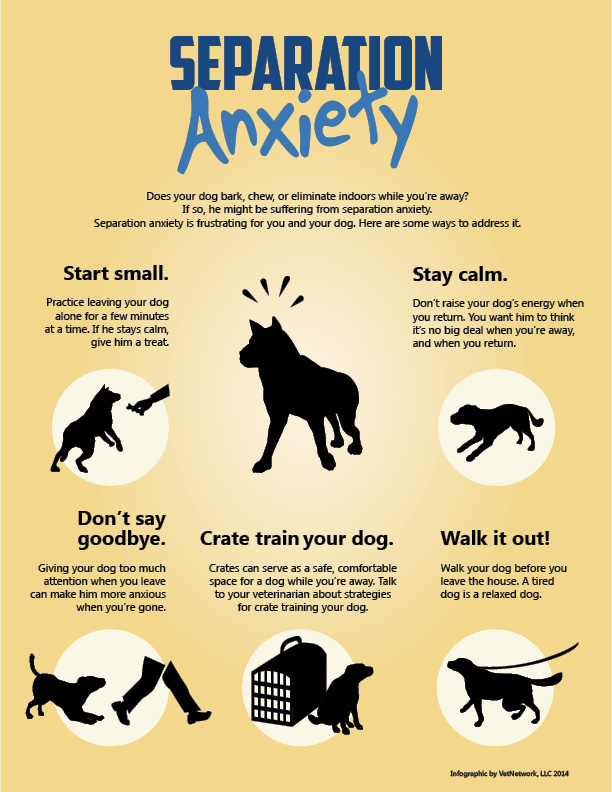 Source: archiving-performance.org
Nio Stock Will Move Higher But Be Ready with an Exit Plan
One of the pivotal reasons why electric vehicles have soared this year is due to their relative simplicity. Historically, Chinese automobile manufacturers attempted to compete with their Japanese and Korean counterparts, only to be met with failure. The reality is that making quality internal combustion engine cars is difficult. But with EV batteries, most of that complexity is sidestepped, bolstering the fundamentals case for Nio (NYSE:NIO) stock.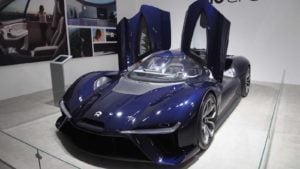 Essentially, EVs have fewer moving parts than combustion cars. By removing that component and replacing it with a lithium-ion battery pack, the heart of the EV becomes commoditized. However, that also removes most of the character of a car. Although I can't say for certain, I'd bet that's why Ferrari (NYSE:RACE) doesn't want to build an EV. For the iconic exotic car company, character is one of the reasons why it's in the business.
But Nio doesn't care about that. Instead, it's about making green — and if helps keep our planet green, so be it. More importantly, by having the most difficult aspect of building a car commoditized, the company can instead focus on design. And boy, does it make some very attractive cars. Undoubtedly, this played into the enthusiasm for Nio stock.
However, with shares up almost 655% on a year-to-date basis, it's fair to wonder if Nio stock is in bubble territory. On the surface, there's nothing to worry about. According to a BusinessInsider.com report, JPMorgan upgraded the shares to overweight, forecasting a $40 price target.
Not to be outdone, Citigroup analyst Jeff Chung upgraded Nio stock to an equivalent of buy from hold, assigning a price target of $33.20 from $18.10.
Both analysts see a dramatic rise in China's EV market, which on the surface makes sense. Throughout the world, interest in EVs has soared. As well, charging infrastructure is being built out, making the transition much more accessible. Still, you've got to wonder if things are getting a little bit out of hand.
When I saw the sharp rise in NIO, I felt that the price action looked familiar. Sure enough, the price action resembles that of another company that I follow closely, Sony (NYSE:SNE).
But for this exercise, we'll need to go back in time to 1999, specifically from May 19 to Oct. 12. During this period, SNE soared from $38 to over $66, which was fairly remarkable considering that shares were already booming since the early 1990s.
Interestingly, between May 22 to Oct. 15 of this year, NIO enjoyed a much more extraordinary rise, jumping from $3.27 to $28.07. But the main takeaway is that when you stack these two trends together, they share an extremely strong 93.4% correlation coefficient. In fact, when you stack the two trends together, they almost look identical.
In the near term, that bodes very well for NIO stock. You have to remember that flying to $66 was just the start for SNE. It would go on to hit $140 before falling back down to earth.
But why couldn't Sony keep up the momentum? Here's the BBC's analysis on the issue:
Wall Street valued Sony incorrectly for the same reason that Sony continued to misunderstand its own value: In 2000, Wall Street and Sony both believed that Sony was a device maker and that ever-improving devices would rule the world.
The truth has turned out to be more powerful than that. Devices are merely servants, connected to the broadband networks that more than three-quarters of U.S. homes have, or wirelessly connected to the home networks or coffee shop hotspots that have doubled in use since tablets came around.
But even this fact was misread by people at Sony. Sir Howard Stringer himself boasted on stage at the CES 2009 electronics event that 90% of Sony devices would connect wirelessly by 2011.
That still misses the point. A platform world teaches us this truth: it's not the device that matters, it's not even the connected device that matters. It's the connected experience that matters.
Then, this little fruit company called Apple (NASDAQ:AAPL) came along and changed everything.
While I believe that international EV adoption should rise once we get past the pandemic, investors ought to be careful about exposing themselves too deeply to Nio stock. Here's the reality — the GDP per capita in Beijing, China is 164,000 yuan or roughly $24,479.
Think about that, $24,479. Nio's "economy" car, the EC6, starts at a pre-subsidy price of approximately $54,000. In contrast, the Tesla (NASDAQ:TSLA) Model 3 starts at around $35,000. But these cars are popular in areas such as Los Angeles, which has a GDP per capita of around $69,000.
Now, with a metric like that, it's much more believable that people are out buying Tesla EVs. However, with a GDP per capita of only 35% of that figure, it's less credible to believe that these Chinese consumers will buy EVs that are priced 54% higher.
I understand that Nio is experimenting with a Battery as a Service model. But that only cuts the price down by a little more than $10,000. You would still be talking about a car that costs well over $40,000. And I'm sorry but you cannot buy a car like that when your salary is less than $25,000.
Further, like what happened with Sony, Chinese consumers that are paying that kind of money will want the pizzazz of western luxury brands. For consumer electronics, the biggest catalyst may be the connected experience. But in the automotive world, it's all about the badge.
Right now, Tesla arguably carries the most prestige. But what happens when Europe's top car brands start to develop EVs? Or say Toyota's (NYSE:TM) Lexus brand? And that they start offering their higher-profile cars at equivalent or maybe even lower prices?
We're probably a few years away from that happening. As well, if Nio stock is indeed tracking Sony's trend from decades ago, it can hit bonkers numbers. But just be prepared with an exit plan. While nearer-term upside is possible, this is starting to look like a bubble.
On the date of publication, Josh Enomoto held a long position in SNE.
A former senior business analyst for Sony Electronics, Josh Enomoto has helped broker major contracts with Fortune Global 500 companies. Over the past several years, he has delivered unique, critical insights for the investment markets, as well as various other industries including legal, construction management, and healthcare.
Source: investorplace.com
Author: By
Josh Enomoto, InvestorPlace Contributor