The Clark County School District's abrupt shift to digital learning in mid-March was especially tough on lower-income and minority students. Reportedly, nearly one-third of all students stopped learning because they didn't have a device or internet connectivity so they could participate in the remote instruction. The U.S. economy is undergoing a major transformation largely driven by the coronavirus pandemic. One hallmark of that transformation is the explosion in what… The local job scene in Atlantic City is looking grim as the coronavirus pandemic continues to batter away at casino operations. The district is in the midst of surveying parents to find out whether they want their children to attend school in person or online. So far, 80% have chosen the online option.
Thursday, Aug. 20, 2020 | 2 a.m.
The Clark County School District's abrupt shift to digital learning in mid-March was especially tough on lower-income and minority students. Reportedly, nearly one-third of all students stopped learning because they didn't have a device or internet connectivity so they could participate in the remote instruction.
"This COVID thing has really ripped the curtain even more. It further exposed the equity problem," says Miguel Gonzales, an assistant professor in the education policy and leadership program at UNLV.
School returns exclusively online Monday for CCSD's roughly 320,000 students, and although federal stimulus money has armed many with Chromebooks and an arrangement with Cox Communications has helped provide internet access, the learning gap will undoubtedly continue to widen for students in lower socioeconomic households, experts say.
A variety of hurdles still exist, including: Learners in homes where English isn't the primary language won't have reliable help from an adult; many parents have to be at work, and can't assist in the schooling process; some students are also caregivers to younger siblings and not focused solely on their own studies; and commotion at home doesn't yield to a productive educational environment.
"We are faced with an uncomfortable reality that some kids are going to face distractions at home," Gonzales says.
Also, not all Las Vegas students will be learning at home, which could potentially further widen the equity divide. Some of the area's private schools have returned to in-person instruction, meaning Las Vegas families with the means to afford tuition—anywhere from $6,500 annually for American Heritage Academy to up to $28,000 for the Meadows—both of which offer K-12 learning—could have a distinct advantage.
Certainly, some public school students may thrive through online learning, but Iesha Jackson, an assistant professor of teaching and learning at UNLV, says, "In general, private schools are going to have more resources."
Gonzales referenced a 2012 speech by former Secretary of State Condoleezza Rice, who called the equity disparity in the U.S. education system the biggest threat to national security. "When I look at your ZIP code and I can tell whether you are going to get a good education … the crisis in K-12 education is a threat to the very fabric of who we are."
CCSD officials concede the rollout of distance learning didn't go smoothly in the spring, when they had little preparation to formulate a plan. Many teachers had been educating a certain way for years if not decades, and even families at some of the district's higher-ranked schools found that some teachers posted minimal—if any—lesson plans after campuses shut down, leaving students feeling disconnected.
Now, with a summer to prepare, officials say they are in a better place. "We know we can't repeat [last spring]," says Brenda Larsen-Mitchell, the district's deputy superintendent. "We are working to make sure it is the very best it can be."
The Nevada Department of Education is requiring a certain number of weekly hours of interaction between students and teachers. For students in grades 3-5, for example, online learning will be 90-120 minutes daily with reading at 9 a.m. for 30 minutes followed by a 20- to 30-minute block of language arts starting at 10:30 a.m., math at noon and science at 1 p.m. The schedule closes with 30 minutes of virtual offices hours for teachers. It also includes breaks for time away from the device or small group sessions.
If a student fails to participate for one day, it will trigger communication from the school, officials say. First, the student's school will reach out virtually out for a wellness check. As a last resort, CCSD attendance officers will physical perform a wellness check at the student's home.
But will it be enough, especially when a select few across the Valley are willing to risk exposure to the virus for full-day learning? Some parents with primary school-aged children tapped into their savings to pay for private schools, worried that falling behind could impact their kids' academic lives and even adult careers.
Elissa Hollander's 11-year-old son would have gone to Sig Rogich Middle School if she hadn't enrolled him at Academy for Learning. Hollander said she thought her son would transition better from elementary to middle school at a smaller school with daily, live classes. "He doesn't have to be lost in the shuffle of CCSD," she says.
Gary Miron, professor of educational leadership, evaluation measurement and research at Western Michigan University, points to a 2015 study from the Center for Research on Education Outcomes at Stanford University that showed the nation's K-12 online charter school students falling significantly behind their peers in traditional classrooms. Online charter students lost an average of 72 days of learning in reading and 180 days of learning in math during the course of a 180-day school year, according to the study.(You read the latter figure correctly: those charter students learned virtually no math at all.)
Miron says online education has produced poor graduation and retention rates in many situations nationally. One of the reasons is that the teachers are overwhelmed by the sheer number of students with whom they must coordinate. Another is managing the distractions.
"The kids go on Facebook, they do whatever, but they're not doing their homework," he says.
Some 600,000 students in the U.S. were engaged in full-time online learning prior to the pandemic, according to Michael K. Barbour, associate professor of Instructional Design for the College of Education and Health Sciences at Touro University California. But, he says, even if teachers across school districts have received professional development in online teaching, virtual learning won't be of high quality if teachers haven't had actual experience doing it.
"The idea that I can send my kid to an in-person private school and they would get a better education than the public school online learning, the reality of that is probably true," Barbour says. "But it's not because in-person is better than online. The reason is that public school teachers were taught how to teach in the classroom and have been doing that for years."
Marrissa Simms, an academic coach at Leadership Academy of Nevada—an online public charter school for grades 6-12—says students can actually be more successful learning online because they're in the comfort of their homes, and because learning time can be more flexible. Also, "In person, I would often have to stop teaching to deal with behaviors," Simms says.
This story appeared in Las Vegas Weekly.
Source: lasvegassun.com
Author: By Sara MacNeil (contact)
MR Online | The pandemic, technology, and remote work: the corporate push for greater control over workers' lives
Originally published: Reports from the Economic Front (August 11, 2020)
The U.S. economy is undergoing a major transformation largely driven by the coronavirus pandemic. One hallmark of that transformation is the explosion in what is called "remote" work.
In 2017, according to a Census Bureau study, only 3 percent of full-time workers in the United States reported that they primarily worked from home. Today, in response to the pandemic, some 42 percent of the U.S. labor force is working from home—with only 26 percent still working on-site.
Corporate leaders appear to have embraced this shift to at-home work and are pursing the use of new technologies designed to increase managerial control over the remote work process. The response of workers to these changes is still evolving.
Although most corporations initially viewed the shift to remote work as a necessary short-term response to government mandated closures and consumer and worker health concerns, a number are now planning for a permanent, post-pandemic increase in its use. As the New York Times reports:
Facebook expects up to half its workers to be remote as soon as 2025. The chief executive of Shopify, a Canadian e-commerce company that employs 5,000 people, tweeted in May that most of them "will permanently work remotely. Office centricity is over." Walmart's tech chief told his workers that "working virtually will be the new normal."
Quora, a question-and-answer site, said last week that "all existing employees can immediately relocate to anywhere we can legally employ them." Those who do not want to go anywhere can still use the Silicon Valley headquarters, which would become a co-working space.
And these large firms are not alone. As Luke Savage, writing in Jacobin, notes:
With the lockdown still only a few weeks old, a survey of company CFOs by PricewaterhouseCoopers found that almost 30 percent were already planning to reduce their business's physical footprint, with an April study by Gartner suggesting that some three-quarters were planning to shift at least some employees to remote work on a permanent basis.
Of course, this is not the first time that corporations have embraced remote work. A number—including such major companies as IBM, Aetna, Best Buy, Bank of America, Yahoo, AT&T and Reddit—actively promoted telecommuting as recently as 15 years ago. But they all eventually reversed course, concluding that employee productivity, loyalty, and innovation suffered. Tech companies, in particular, responded by building expansive and expensive new facilities that offered a range of free on-site benefits such as communal cafeterias and gyms to keep employees motivated and loyal.
Because of this history, some analysts doubt that the current corporate celebration of remote work will last long. But there is reason to believe that this time is different. Certainly, early indications are that at-home workers remain focused and hard at work. Savage cites a Globe and Mail article that leads with this head: "Employers used to believe remote workers were happier but less productive. Turns out it's the opposite." The Globe and Mail article goes on to say:
One fear about shifting to a work-from-home culture is that it would lead to operational chaos: missed meetings, spotty WiFi, games of broken telephone (both figurative and literal). Instead, even companies with tens of thousands of employees are finding that the IT infrastructure is holding up and so are lines of authority. Workers are responding to their emails and joining Zoom calls at approximately the right time. Everyone is always reachable.
The Globe and Mail is not alone in finding evidence of high worker productivity. For example, the New York Times quotes John Sullivan, a professor of management:
"The data over the last three months is so powerful," he said. "People are shocked. No one found a drop in productivity. Most found an increase. People have been going to work for a thousand years, but it's going to stop and it's going to change everyone's life." Innovation, Dr. Sullivan added, might even catch up eventually.
And Bloomberg came to much the same conclusion, reporting that corporate executives at several different finance and investment companies all see evidence of gains in productivity.
Underlying these gains are three potentially long-lasting developments that provide support for the view that the current corporate commitment to expanding remote work needs to be taken seriously. The first is the availability of relatively low cost and easy-to-use online communication platforms like Zoom that allow managers to easily communicate with their workers and for workers to engage in group work when necessary. The online infrastructure for corporate communication continues to improve.
The second is the recent and ongoing development of technologies that allow management to monitor and evaluate the online work effort of their employees. As the New York Times explains: "Demand has surged for software that can monitor employees, with programs tracking the words we type, snapping pictures with our computer cameras and giving our managers rankings of who is spending too much time on Facebook and not enough on Excel."
Of course, corporations have long used technology to monitor and direct work, and large companies like Amazon have pioneered the development and use of software for directing and intensifying the pace of warehouse workers. Josh Dzieza, writing in the Verge, offers an example:
Every Amazon worker I've spoken to said it's the automatically enforced pace of work, rather than the physical difficulty of the work itself, that makes the job so grueling. Any slack is perpetually being optimized out of the system, and with it any opportunity to rest or recover. A worker on the West Coast told me about a new device that shines a spotlight on the item he's supposed to pick, allowing Amazon to further accelerate the rate and get rid of what the worker described as "micro rests" stolen in the moment it took to look for the next item on the shelf.
But as Dzieza makes clear, there is also growing availability and use of new software that makes it possible for corporations to easily oversee the work effort of their online workers. One example is WorkSmart. Dzieza describes the experience of a software engineer in Bangladesh who was required to download the software as a condition of his employment with Austin-based Crossover Technologies. Among other things:
The software tracked his keystrokes, mouse clicks, and the applications he was running, all to rate his productivity. He was also required to give the program access to his webcam. Every 10 minutes, the program would take three photos at random to ensure he was at his desk. If [he] wasn't there when WorkSmart took a photo, or if it determined his work fell below a certain threshold of productivity, he wouldn't get paid for that 10-minute interval.
Other recently developed software programs currently in use to monitor the work of call center employees could easily be used to monitor home-based employees doing the same work. Recording the number and length of calls is old hat. These new programs, using artificial intelligence, can now evaluate the "emotional" tone of the worker's voice during their conversations with customers. Some programs can even "coach workers in real time, telling them to speak more slowly or with more energy or to express empathy." The growing corporate interest in remote work can be expected to spur the development of ever more sophisticated products that will allow even tighter control over at-home work and more detailed evaluation of at-home workers.
The nature of the ongoing transformation of the economy is the third reason that this period may well mark the start of a major shift in the location of work. Simply stated: unemployment is now high and, when possible, workers welcome a safe alternative to on-site employment.
In the past on-site work was the standard corporate practice and most workers preferred it. Thus, workers were generally able to undermine individual corporate attempts to push them into working from home. Now, not only is remote work the new norm, because of the virus it has actually become the desired alternative. With fear of the virus likely to remain for some time, corporations are in a far stronger position than in the past to normalize remote work and win worker acceptance of new work relations even after the pandemic is brought under control.
It is easy to understand why corporations are excited about increasing their use of remote work. One reason is that it will allow them to greatly reduce their spending on facilities. Gains on the labor side are likely even larger. Companies will be able to expand their job search, hiring workers who may live thousands of miles away from the location of corporate operations with no need to pay moving expenses and with the possibility of cheapening the cost of labor by paying salaries commensurate with local living costs. And, as a bonus, the more a company's labor force is geographically separated and isolated, the harder it will be for its workers to build the bonds of solidarity needed to challenge management demands.
The use of remote work opens up possibilities for even greater labor savings by making possible the reclassification of new hires into independent contractors. After all, many remote workers are already paying for the equipment they need (desks, chairs, computers, webcam), the supporting technological infrastructure (high speed Wi-Fi), and office maintenance (cleaning).
Of course, most workers also viewed at-home work positively, at least initially. They appreciated being able to remain employed and work safely from their homes during the pandemic. But the costs of remote work, as currently structured, are mounting up for workers.
As a Bloomberg article summarizes, "We log longer hours. We attend more meetings with more people. And, we send more emails." The article highlights a recently published study by the National Bureau of Economic Research which was based on surveys of some 3 million people at more than 21,000 companies across 16 cities in North America, Europe and the Middle East. The researchers:
compared employee behavior over two 8 week periods before and after COVID-19 lockdowns. Looking at email and meeting meta-data, the group calculated the workday lasted 48.5 minutes longer, the number of meetings increased about 13% and people sent an average of 1.4 more emails per day to their colleagues.
An online survey of 20,262 people in 10 countries by the technology company Lenovo Group Ltd. found that "A disturbing 71% of those working from home due to COVID-19 have experienced a new or exacerbated ailment caused by the equipment they now must use. . . the most common symptoms [being] back pain, poor posture (e.g., hunched shoulders), neck pain, eye irritation, insomnia and headaches."
Looking just at the United States, a study done by NordVPN, based on tracking when at-home workers connected and disconnected from its service, found that at-home workers logged three hours more per day on the job than before the start of city and state lockdowns. And a survey of 1,001 U.S. employees by Eagle Hill Consulting found that "By early April, about 45% of workers said they were burned out. Almost half attributed the mental toll to an increased workload, the challenge of juggling personal and professional life, and a lack of communication and support from their employer."
Given the direction of corporate planning, it is likely that the costs of remote work for workers—physical and emotional—will only increase. As one public relations executive explained when discussing why his company now views remote work so positively: The technology is better. Moreover, "we have rules now," he said. "You have to be available between 9 a.m. and 5:30 p.m. You can't use this as child care."
For many workers, it is the pandemic, with its forced isolation of family in small housing units, that has made remote work so difficult and emotionally wearing. And, for many, the experience of on-site work before the coronavirus pandemic forced closures was also far from ideal. Thus surveys show, as the New York Times reports,
Most American office workers are in no hurry to return to the office full time, even after the coronavirus is under control. But that doesn't mean they want to work from home forever. The future for them, a variety of new data shows, is likely to be workweeks split between office and home.
For example, a survey by the company Morning Consult done in mid-June found that:
Overall, 73 percent of U.S. adults who have careers where remote work is possible report that the pandemic has made them feel more positively about the prospect of remote work. And given the option, three quarters of these workers say they would like to work from home at least 1-2 days a week once the pandemic is under control.
At issue, then, is who will decide the place of work and perhaps even more importantly, the conditions of work, including remote work. Current indications are that corporations plan to push workers into more remote work than surveys suggest they want, and definitely under conditions of surveillance and evaluation that they will find objectionable. It is less clear whether those working remotely or threatened with remote work will be able to organize rapidly enough to force corporations to bargain with them over both the location of work and the work process, on- and off-site, including the aim and uses of new technology.
If there is a reason for optimism it is that there appears to be a growing solidarity between white- and blue-collar workers in the tech industry that includes support for unionization, especially at some of the large firms like Google and Amazon. As Tyler Sonnemaker and Allana Akhtar, writing for Business Insider, describe:
Even a year ago, the idea that tech's cafeteria workers and office workers were on the same page about forming a labor union would have seemed unthinkable.
The recent wave of employee activism and organizing efforts represents a widening rift between the industry's rank-and-file employees and its executives. For the first time, developers and product managers with higher pay and closer ties to management are siding with their lower-paid colleagues in warehouses, cafeterias, and contract gigs. . . .
Frequent leaks to the media–notable given the historically tight-knit culture at tech companies–and the emergence of groups like Rideshare Drivers United, Tech Workers Coalition, Athena, and Amazonians United are just two signs of the rise in employee activism in recent years. But over the past few months, emboldened by the pandemic and racial justice protests, workers at startups like Away and giants like Facebook have become a vocal chorus of critics.
Passively allowing management to use technology to shape the work process and the resulting final product is a recipe for ever worsening working and living conditions for the great majority of working people. Hopefully, the ongoing worker agitation and organizing in the United States will continue regardless of the unpredictable nature of the pandemic, producing a shared critique of profit-driven work and support for new organizational forms, including unions, that can fight for a more humane economic system.
Source: mronline.org
Author: Martin Hart-Landsberg
Over 4,200 still out of work in Atlantic City and more cuts are coming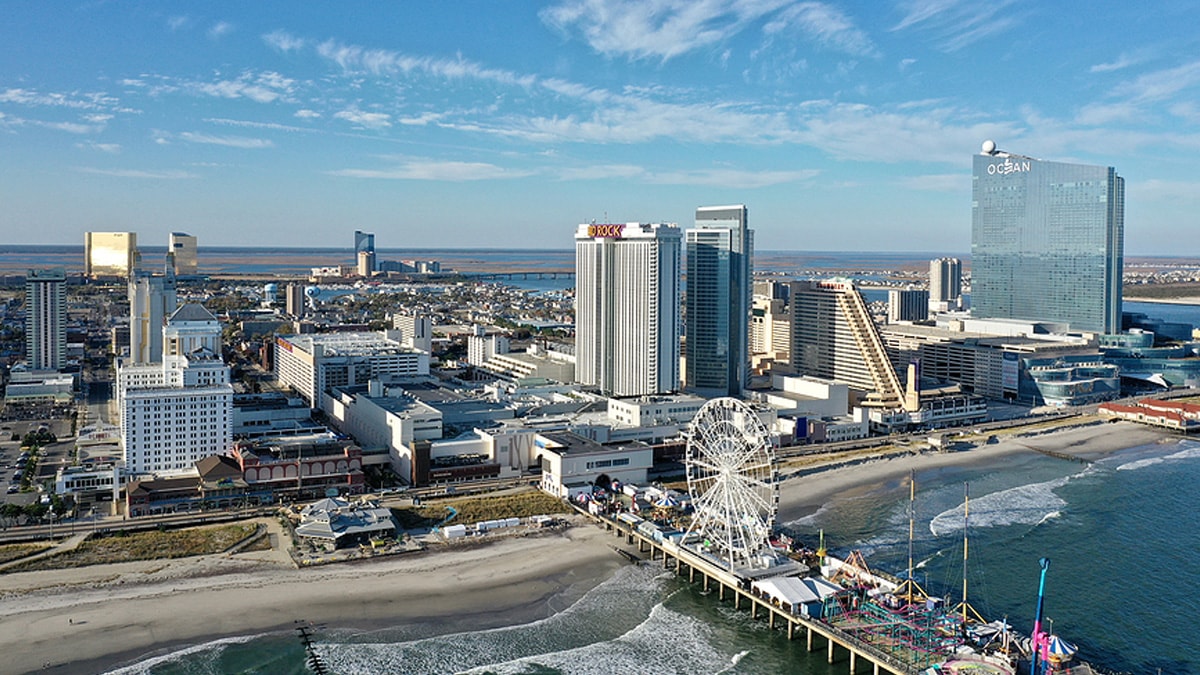 Plans by different bodies overseeing Atlantic City's gambling scene to improve local employment opportunities may not find their target. The Casino Association of New Jersey, the Casino Reinvestment Development Authority, and city and state government officials want to push away from using J-1 visas and concentrate more on local hiring, but this is only viable if there are jobs to be filled. According to data just released by the New Jersey Division of Gaming Enforcement (DGE) seem to indicate that the need isn't there. The DGE points out that casinos in Atlantic City have over 4,200 fewer employees than they had a year ago and that more cuts could be on their way.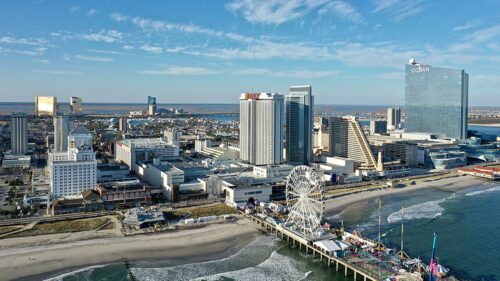 The DGE states that the nine casinos in New Jersey's gambling hub have 24,880 employees, 4,261 fewer than they did in July of last year. Many of these are still furloughed with no clear indication of when they might be able to get back to work. Bob McDevitt, the president of workers' union Unite Here Local 54, told the Press of Atlantic City that under 50% of the union's members are actively on the job, adding, "We may only be down about 5,000 [jobs], but there's a lot more than 5,000 who aren't working."
There are 14,852 full-time positions, 1,446 part-time positions and 8,582 furloughed and seasonal employees, according to the DGE. With restrictions still in place, there's not much happening in the gambling or restaurant scenes. Casinos are limited to 25% of their normal capacity, indoor dining is off the menu and there's no food or beverage service on casino gaming floors. McDevitt explains, "Most of our restaurant workers are just sitting out there waiting."
As 2020 starts to roll into the fall and winter, the situation could become more dire. As opposed to places like Las Vegas where the weather permits trips to casinos at almost any time, New Jersey is going to have to contend with snowfall and other weather-induced stalls that, even if casinos were at 100%, would keep gamblers away. Just as Atlantic City was starting to recover from years of revenue declines, COVID-19 stepped in to screw things up.
Atlantic City casinos won't give up, though, and are ready to fight through the obstacles. Steve Callender, the regional manager for Caesars Entertainment and head of the Casino Association of New Jersey, asserts, "This is a critical moment for our industry. Atlantic City has seen strong gains in recent years, which were abruptly halted because of this global health and economic crisis. We know rebuilding from this crisis won't be easy. But we are committed to helping Atlantic City and New Jersey recover and continue the revitalization of this world-class resort destination."
There's a lot of work to be done, and no one can expect a miracle. Atlantic City's July numbers saw a 23% year-on-year decline, reaching only $248.6 million. Physical casinos lost 47%, while Internet casinos helped offset some of those losses. With sports in full swing and the NFL season about to begin, New Jersey will be able to count on significant injections of revenue coming from sports gambling, with additional support provided through continued online gaming options. The brick-and-mortar segment, however, is in for some difficult times.
Source: calvinayre.com
As Detroit teachers weigh a strike, district could ask families to go virtual if enough educators won't work in schools
Detroit Superintendent Nikolai Vitti said the district will ask some parents to switch their children from in-person learning to the remote-only option, or to consider transferring to a nearby school, if there aren't enough teachers who are willing to teach face to face.
Vitti's announcement, during a school board meeting Tuesday night, came just a day before members of the Detroit Federation of Teachers or DFT, are set to vote on whether to strike over COVID-19 safety concerns. That vote, first announced last week, is scheduled during a meeting Wednesday afternoon.
District officials have previously said they couldn't guarantee that teachers would get the work assignment of their choice, whether it be in person or online.
It's unclear why Vitti shifted the policy, how the district will determine which parents to ask to make the switch, or what happens if families opt not to change their preference.
"These questions will be best answered after our negotiations with DFT are completed," Vitti said in an email after the Tuesday meeting.
He did say during the meeting that he expected the district will "have enough teachers willing to teach face-to-face, based on our needs."
DFT President Terrence Martin said last week that the district was ignoring union demands, such as an all-virtual start to the school year and assuring hazard pay for teachers who are working in school buildings.
In Michigan, strikes by public employees are considered illegal. State law was updated in 2016 to penalize teachers who strike. But Martin said last week he believes the union has a solid legal argument to launch a strike.
"Health and safety changes things. This is not a traditional strike in the sense of what we're accustomed to. This is not a work stoppage," he said. The distinction, Martin noted, is that union members are willing to educate children this fall, but remotely.
Vitti said on Twitter Wednesday afternoon that "conversations with the DFT have increased over the past week and we are both bargaining in good faith. The reopening process is very hard, on multiple levels, but we will get this right for our students, families and employees."
The district is in the midst of surveying parents to find out whether they want their children to attend school in person or online. So far, 80% have chosen the online option, Vitti said during the meeting. The district has yet to hear from a fifth of its parents.
Many school districts across Michigan are beginning the school year with students learning online-only because of concerns about COVID-19. But dozens are starting the year in person or giving parents an option between in-person and online. Face-to-face learning has sparked debate across the state, but particularly in Michigan's largest district, where Wednesday's vote could intensify that debate. Vitti has argued for months that the district must accommodate parents who want an in-person option for their children, and he's said online learning doesn't work for all.
Tuesday night, Vitti failed to sway those who believe the district shouldn't offer in-person learning as the school year gets underway .
"I am concerned for my colleagues," said Marnina Falk, an elementary school teacher during the public comment period, noting the risk of a virus outbreak, even if schools follow federal safety guidelines.
For some Detroit district teachers, the public health risks of COVID-19 are too severe.
High school math teacher ShaRon Dennis went to pick up her fridge and microwave from her classroom last Thursday. She knew it might be the last time she'd step inside the school.
Dennis, 64, is a retiree who returned to teach in the Detroit district in 2017. She falls in the high-risk category for COVID-19 complications should she contract the virus.
"I'm a senior citizen. I have asthma. I'm overweight. I have high blood pressure. I have a lot of risks," Dennis said, noting she supports the union's push to strike.
District middle school teacher Erica Webb, in an interview earlier this week, said she, too, would support a strike. She wants to teach online because her son is still recovering from an illness, and she fears bringing home the virus.
"Any pathogens could possibly be a potential setback, and I'm not willing to take that risk," she said. "I could be a potential carrier to him, my parents."
Many educators have pointed out that some schools that have already opened have seen positive COVID tests, highlighting the risks.
Martin said during the school board meeting that while he appreciates conversations he's had with district officials, he's still troubled that some school staff, such as social workers, physical therapists, paraprofessionals, guidance counselors and others, are still being asked to return to school buildings.
"The fear of this virus and what it has done to families is real and cannot be ignored," he said. "I truly urge this board to take heed of what was said today. It is vitally important that we protect the health and safety of our students and the health and safety of our staff."
DFT along with other district unions sent a list of demands to school officials last month, including urging the school district to start the school year virtually and giving hazard pay to teachers working in school buildings during the pandemic.
Vitti said the district is currently negotiating with DFT regarding bonuses for those teaching face-to-face. State hazard pay legislation now before Gov. Gretchen Whitmer could help the district cover any agreed-upon bonuses.
Source: detroit.chalkbeat.org
Author: Eleanore Catolico