Nikhil Rathi, head of the London Stock Exchange's UK division, has been appointed chief executive of the Financial Conduct Authority (FCA), Britain's finance ministry said on Monday. H-E-B said the increase is the largest in store history. Strengthens Knoll's Balance Sheet, Enhancing Financial Flexibility and Liquidity DraftKings stock plunged nearly 9% on Monday after California's sports betting bill was pulled. Here's how to trade the fallout. The center will create more than 600 full-time and part-time associate jobs paying at least $15 an hour, according to Amazon spokeswoman Emily Hawkins.
Business|London Stock Exchange's Rathi to Head UK Financial Watchdog
LONDON — Nikhil Rathi, head of the London Stock Exchange's UK division, has been appointed chief executive of the Financial Conduct Authority (FCA), Britain's finance ministry said on Monday.
Rathi, a former finance ministry official, will play a key role in helping Britain's financial sector to navigate its departure from the European Union, its biggest customer.
"In the years ahead, we will create together an even more diverse organisation, supporting the recovery with a special focus on vulnerable consumers, embracing new technology, playing our part in tackling climate change, enforcing high standards and ensuring the UK is a thought leader in international regulatory discussions," Rathi said in a ministry statement.
The FCA has been led on an interim basis by Christopher Woolard since March, when Andrew Bailey left to become governor of the Bank of England.
"I am confident that Nikhil will bring the ambitious vision and leadership this organisation demands," British finance minister Rishi Sunak said.
Before joining the LSE, Rathi was director of the ministry's financial services group, leading work on EU and international financial services at a time of intense rulemaking in the aftermath of the 2007-09 financial crisis.
"The good news is that he is someone that knows the private and public sector," said Christopher Bates, a financial services lawyer at Clifford Chance. "Clearly he starts with a lot in the in-box, with Brexit, and the reviews into Woodford and London Capital & Finance (LCF)."
The FCA is likely to be criticised over how it handled the now closed flagship fund run by then star stockpicker Neil Woodford, and the collapse of investment firm LCF.
Rathi, 40, has been appointed by the FCA for a five-year term and is expected to start on October 1, with an annual salary of 455,000 pounds ($564,000).
He will not be involved in supervisory or enforcement decisions relating to the LSE until 22 June, 2021.
(Reporting by Huw Jones; Editing by Marc Jones, David Goodman and David Clarke)
Source: www.nytimes.com
Author: Reuters
H-E-B announces permanent long term investment for largest pay increase in store history
CLOSE
H-E-B announced its temporary COVID-19 pay increases, which have expired, will be replaced with long-term, permanent pay increases.
In March, the Texas grocer announced all hourly store, manufacturing, warehouse and transportation employees would receive an extra $2 an hour for "Texas Proud Pay."
"We believe this crisis will be around for an indeterminate amount of time and our goal is to reward our Partners for their hard work and dedication with more than temporary bonuses," a news release from the grocer reads. "This pay increase will be the largest pay increase in the history of H-E-B."
The grocer calls the increase an investment in employees, which will include accelerated and enhanced pay increases for store and supply chain hourly employees.
Martin Luther King Day also will become an official paid holiday for employees, the release states.
"We have also extended medical leave to all Partners and in the event that one of our Partners is diagnosed with coronavirus, they will receive pay," the release reads.
Alexandria Rodriguez covers breaking news and crime in South Texas.Support local news by checking out our subscription options and special offers at Caller.com/subscribe
Autoplay
Show Thumbnails
Show Captions
Last SlideNext Slide
Read or Share this story: https://www.caller.com/story/news/local/2020/06/23/h-e-b-makes-covid-19-texas-proud-pay-permanent/3241640001/
Source: www.caller.com
Author: Alexandria Rodriguez, Corpus Christi Caller Times
Knoll Announces a $164.0 Million Convertible Preferred Equity Investment by Investindustrial
EAST GREENVILLE, Pa., June 23, 2020 (GLOBE NEWSWIRE) — Knoll, Inc. (NYSE: KNL) today announced that an independently managed subsidiary of Investindustrial VII L.P. has agreed to purchase $164.0 million in newly issued convertible preferred stock of Knoll.
"We are pleased to have Investindustrial VII as a shareholder, fortifying our balance sheet and enhancing our ability to continue to execute our strategic plan in the face of an uncertain macroeconomic environment," commented Andrew Cogan, Knoll Chairman and CEO. "I have had the pleasure of getting to know Investindustrial over the years and believe that they are the right investor for our company. I am confident that all of our stakeholders will benefit from their long-term investment in Knoll as well as their commitment to the design space globally."
Andrea C. Bonomi, Chairman of the Investindustrial Industrial Advisory Board, noted, "We are excited to invest in Knoll and its strong management team as they continue to develop their constellation of design-driven brands. We believe Knoll has the opportunity to capitalize on the increasing importance of design in the way we live and work, and continue to create value over the long-term."
Transaction terms follow:
$164.0 million of convertible, perpetual preferred stock, which will be convertible into shares of Knoll, Inc.
common stock at an initial conversion price of $16.75 per share, a 45% premium to Knoll's thirty-trading day volume-weighted average price.
The preferred stock carries a 4.50% dividend, which will be payable at Knoll's option in cash or in-kind for the first 2 years and payable in cash thereafter.
Knoll expects to use the net proceeds from the transaction for general corporate purposes, including to reduce outstanding borrowings under its credit facility. In addition, Knoll expects to appoint a director nominated by Investindustrial to its board at the closing of this transaction.
The transaction is subject to customary closing conditions, including anti-trust review.
Additional information regarding the transaction is included in a Form 8-K that will be filed later today by Knoll with the Securities and Exchange Commission.
BofA Securities acted as Knoll's financial advisor and Sullivan & Cromwell LLP acted as legal advisor. J.P. Morgan acted as Investindustrial's financial advisor and Wachtell, Lipton, Rosen & Katz acted as legal advisor.
About Knoll
Knoll, Inc. is a constellation of design-driven brands and people, working together with our clients to create inspired modern interiors, supporting clients wherever they work or live. Our internationally recognized portfolio includes furniture, textiles, lighting, accessories, and architectural and acoustical elements. Our brands — Knoll Office, KnollStudio, KnollTextiles, KnollExtra, Spinneybeck | FilzFelt, Edelman Leather, HOLLY HUNT, DatesWeiser, Muuto, and Fully — reflect our commitment to modern design that meets the diverse requirements of high-performance workplaces, work-from-home spaces and luxury interiors. A recipient of the National Design Award for Corporate and Institutional Achievement from the Smithsonian's Cooper-Hewitt, National Design Museum, Knoll, Inc. is aligned with the U.S. Green Building Council and the Canadian Green Building Council and can help organizations achieve the Leadership in Energy and Environmental Design (LEED) workplace certification. Our products can also help clients comply with the International Living Future Institute to achieve Living Building Challenge Certification, and with the International WELL Building Institute to attain WELL Building Certification. Knoll, Inc. is the founding sponsor of the World Monuments Fund Modernism at Risk program.
About Investindustrial
Investindustrial is a leading European group of independently managed investment, holding and advisory companies with $12.3 billion of raised fund capital. With ESG principles deeply embedded into the Firm's core approach, Investindustrial has a 30-year history of providing mid-market companies capital, industrial expertise, operational focus, a sustainability vision and global platforms to accelerate value creation and international expansion.
The investment in Knoll is the first investment being made by an independently managed subsidiary of the $4.2 billion Investindustrial VII, and specifically within Strategic Capital Investments, a sub-strategy dedicated to investing in publicly listed companies. Investindustrial has a long-standing interest and experience in the world of architecture and design. It has in the past successfully invested in Permasteelisa, a leader in architectural envelopes (e.g. Walt Disney Concert Hall, Time Warner Center, Hearst Tower) and Neolith in the high-end surface materials for buildings, Castaldi, Flos and Louis Poulsen in lighting, and B&B Italia in designer home furniture (now part of Design Holding), and Jacuzzi Brands in hot tubs and spas.
Certain companies of the Investindustrial group are authorized by, and subject to regulatory supervision of the FCA in the United Kingdom and the CSSF in Luxembourg. Investindustrial's investment companies act independently from each other and each Investindustrial fund. Additional information is available at www.investindustrial.com.
Forward-Looking Statements
This press release includes forward-looking statements within the meaning of Section 27A of the Securities Act of 1933, as amended, and Section 21E of the Securities Exchange Act of 1934, as amended. All statements regarding Knoll's expected future financial position, results of operations, revenue and profit levels, cash flows, business strategy, budgets, projected costs, capital expenditures, products, competitive positions, growth opportunities, plans and objectives of management for future operations, as well as statements that include words such as "anticipate," "if," "believe," "plan," "goals," "estimate," "expect," "intend," "may," "could," "should," "will," and other similar expressions are forward-looking statements. This includes, without limitation, our statements and expectations regarding any current or future recovery in our industry, our plans for reduced capital and operating expenditures and enhanced liquidity measures, our integration of acquired businesses, our supply chain and manufacturing footprint optimization plans, and our expectations with respect to the payment of future dividends and leverage. Such forward-looking statements are inherently uncertain, and readers must recognize that actual results may differ materially from the expectations of Knoll management. Knoll does not undertake a duty to update such forward-looking statements. Factors that may cause actual results to differ materially from those in the forward-looking statements include the successful closing of the investment by Investindustrial, corporate spending and service-sector employment, price competition, acceptance of Knoll's new products, the pricing and availability of raw materials and components, foreign currency exchange, transportation costs, demand for high quality, well designed furniture and interior solutions, changes in the competitive marketplace, changes in the trends in the market for furniture or coverings, the financial strength and stability of our suppliers, customers and dealers, access to capital, our success in designing and implementing our new enterprise resource planning system, our ability to successfully integrate acquired businesses, our supply chain optimization initiatives, the uncertainty and ultimate economic impact of the COVID-19 pandemic, and other risks identified in Knoll's annual report on Form 10-K, and other filings with the Securities and Exchange Commission. Many of these factors are outside of Knoll's control.
Contact
Charles Rayfield
Senior Vice President and
Chief Financial Officer
215 679-1703 / crayfield@knoll.com
David E. Bright
Senior Vice President,
Communications
646 344-0791 / dbright@knoll.com
East Greenville, Pennsylvania, UNITED STATES
https://www.knoll.com/
Source: www.globenewswire.com
Author: Knoll, Inc.
Saudi Aramco to boost chem investment in Asia emerging markets
Source: www.icis.com
Author: Joseph Chang
Don't Count DraftKings Stock Out Just Yet
On an otherwise bullish day for equities, DraftKings (NASDAQ:DKNG) stock tumbled nearly 9% on its second-highest volume day ever. Over 18 million shares changed hands as the popular sports entertainment and gaming company sank below its 20-day moving average for the first time since its April IPO.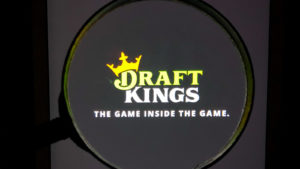 What exactly happened? The cause for the selling frenzy was news that a California bill seeking to legalize sports betting in the state was killed "because of opposition from tribal-casino operators."
What could have been a boon for the company has now been pushed further into the distance. Traders' disappointment was certainly on full display throughout the day, but the uptrend for DraftKings stock isn't dead just yet.
The news wasn't all bad on Monday. Jefferies analyst David Katz issued a glowing report highlighting the firm's bullish view on DKNG. The investment bank initiated coverage for the freshly minted public company and gave it a "buy" rating.
Among other things, Katz said DraftKings was "best positioned to capitalize" on the growth of sports wagering across the nation. His price target is $55 and implies 44% of upside potential from Monday's closing price.
Let's take a closer look at how yesterday's whack impacted DraftKing's price chart.

Source: The thinkorswim® platform from TD Ameritrade
With only two months of price history under its belt, there's no need to consult a larger time frame. The daily chart doesn't even qualify as the big picture yet. It's essentially the only picture we have to analyze. We've had enough time to develop multiple pivots and a bona fide trend. The trajectory has been higher, interrupted by only two mild retracements. And the magnitude is impressive. From its IPO low of $17.60, DKNG stock rose as high as $44.79 — a gain of 154%. Then, significant sellers were finally found.
The dip was quickly bought at the rising 20-day moving average last Monday, and everything has been extremely bullish since. That is, until yesterday. The 9% smack gave back almost all of last week's gains.
But here's the silver lining. Though it resulted in a potential double top near the peak, we haven't yet broken below a support zone. As long as last week's low of $35.45 holds, there's a chance this turns into some simple consolidation to digest recent gains. It could also set the stage for a better breakout trade over $44.79.
That's the first trade idea worth taking if we make a push for it. The second setup I could see playing is a deeper retracement toward the low-$30 level. If we can see a multi-day retracement form that brings in oversold conditions, I think bottom-fishing with naked puts could be interesting.
Given the elevated uncertainty surrounding companies in their infancy, stocks like DKNG have sky-high options premiums. Tack on the relatively cheap stock price, and you have a powerful combination for strategies like naked puts and covered calls. Suppose you have a bullish bias on the stock and are a willing buyer at lower levels. At the same time, you want to build a high-probability trade that stacks the odds in your favor. Naked puts are the answer.
The Trade: Sell the July $30 puts for $1.00.
We will probably need the stock to fall a bit further to get filled. But if it does, you're essentially getting paid $100 for your willingness to buy 100 shares at $29. That's almost a $10 discount to Monday's closing price. And if DraftKings shares don't fall to $30 by expiration, then you'll score the $100 of cash.
Compared to the initial margin requirement of around $300, the $100 translates into an attractive 33% return on investment.
For a free trial to the best trading community on the planet and Tyler's current home, click here! As of this writing, Tyler didn't hold positions in any of the aforementioned securities.
Source: investorplace.com
Author: By Tyler Craig, Tales of a Technician
Amazon distribution center opens in Town of Tonawanda
Amazon's $25 million warehouse and distribution center in a Town of Tonawanda industrial park opens this week.
The center will create more than 600 full-time and part-time associate jobs paying at least $15 an hour, according to Amazon spokeswoman Emily Hawkins.
There also will be opportunities for hundreds of drivers for Amazon's delivery service partners and Amazon Flex drivers, she said. Entrepreneurs will be able to create their own business delivering Amazon packages, and independent contractors can create their own schedule delivering for Amazon Flex, according to Hawkins.
Packages arrive at delivery stations where they are sorted into delivery routes and loaded onto vans for the final leg of their journey from shelf to customer.
Construction on the delivery center on 24 acres in the Riverview Solar Technology Park off River Road started nearly a year ago.
This is the third Amazon facility in the region. The company also operates a sorting center in Lancaster and the Whole Foods Market in Amherst.
An unnamed e-commerce company believed to be Amazon also is planning a massive storage and distribution center on Grand Island. The 3.8 million-square-foot, five-story structure could host as many as 1,800 workers at peak periods, town officials say.
The 200-acre Riverview Solar Technology Park off River Road in Tonawanda opened in 2008 and hosts FedEx Trade Networks, Sherex Fastening Solutions, Pine Pharmaceuticals and Unifrax, among others.
Town of Tonawanda Supervisor Joseph Emminger welcomed Amazon's significant investment to the town.
"Their location in the Riverview Solar Technology Park is further proof that our River Road corridor is undergoing a revitalization," Emminger said in a press release.
"Through collaborative partnerships with the public and private sectors and a shovel-ready site from developer TM Montante that facilitated a swift site selection process, our region was able to capture the interest and investment of a leading global company like Amazon," Thomas A. Kucharski, President & CEO, Invest Buffalo Niagara said in a press release.
Hawkins said Amazon also partnered with FeedMore WNY to provide more than 80 meals to the community in celebration of the Tonawanda station launch.
$25M Amazon delivery station in Tonawanda already well underway
Source: buffalonews.com
Author: By Barbara O'BrienPublished Tue, Jun 23, 2020|Updated Tue, Jun 23, 2020