Popular actor Kevin Hart gave bitcoin a boost this weekend during an all-star charity event to benefit the Muscular Dystrophy Association (MDA). He told viewers that cryptocurrency is a legitimate investment after calling it "voodoo money." Residing below book value with a dividend yield north of 7%, MFA stock is a rarity among low-priced names. Purdue University will begin offering a program of highly rated Certified Financial Planner Board-registered courses online, allowing learners to satisfy the educational requirements for taking the CFP® exam in less than a year on the path to what could be a big career boost. GeoVax Labs (GOVX) news for Monday includes a deal with the National Institutes of Health to develop a vaccine for the novel coronavirus. Wall Street closed mixed on Friday buoyed by mixed news on a fresh fiscal stimulus.
Popular actor Kevin Hart gave bitcoin a boost this weekend during an all-star charity event to benefit the Muscular Dystrophy Association (MDA). He told viewers that cryptocurrency is a legitimate investment after calling it "voodoo money."
American comedian, Hollywood actor, and producer Kevin Hart shouted out this weekend that bitcoin and other cryptocurrencies are legitimate investments during an online fundraiser he hosted for the benefit of the Muscular Dystrophy Association (MDA) and his Help From the Hart charity. The inaugural MDA Kevin Hart Kids Telethon, aired on Saturday, is the first telethon in six years for the MDA. The last host was famed comic and actor Jerry Lewis who died in 2017.
The event lasted over two hours and participants included many other celebrities, such as Leslie Mann, Josh Gad, Don Cheadle, DJ Khaled, Jack Black, Cindy Crawford, David Beckham, Usain Bolt, Robin Thicke, Adam Devine, Kelly Rowland, Michael B. Jordan, and Bryon Cranston. Hart himself has been in many movies and TV shows; he has 88 acting credits and 36 producer credits, according to IMDB.
During the telethon, actor Jay Ellis who helped man the phones supposedly got a call from someone asking about whether donations can be made in cryptocurrency. Ellis asked Hart: "Hey Kev, I've got someone who wants to know if we do bitcoin, ethereum, or any cryptocurrencies."
Hart promptly responded: "I don't take that voodoo money, we don't take the voodoo, okay, so if you're out there trying to give us the voodoo money…" While ranting on about bitcoin being voodoo money, he was interrupted by someone in his earpiece who set him straight. Hart then exclaimed, "What? We do take the voodoo?" adding:
I've been told that we actually do take cryptocurrency. I'm being told that it's a legitimate investment that's worth almost $250 billion.
While Hart's bitcoin stunt was most likely staged and his voodoo comment a joke, the crypto community views the event as very bullish and appreciate the exposure Hart brought bitcoin when he announced to a worldwide audience that cryptocurrency is a legit investment.
Currently, eight cryptocurrencies are accepted by the MDA through the Giving Block. They are bitcoin (BTC), ether (ETH), litecoin (LTC), bitcoin cash (BCH), zcash (ZEC), Gemini dollar (GUSD), basic attention token (BAT), and chainlink (LINK). Donors can also request additional cryptocurrencies. The telethon raised $10,548,454 during the evening but donations continued to roll in after the show. The organization has not disclosed how much cryptocurrency was donated.
What do you think about Kevin Hart's bitcoin shoutout? Let us know in the comments section below.
Purchase Bitcoin without visiting a cryptocurrency exchange. Buy BTC and BCH here.
Disclaimer: This article is for informational purposes only. It is not a direct offer or solicitation of an offer to buy or sell, or a recommendation or endorsement of any products, services, or companies. Bitcoin.com does not provide investment, tax, legal, or accounting advice. Neither the company nor the author is responsible, directly or indirectly, for any damage or loss caused or alleged to be caused by or in connection with the use of or reliance on any content, goods or services mentioned in this article.
Source: news.bitcoin.com
Author: News
by
Kevin Helms
MFA Financial Is a Cheap Stock That May Be Worth Buying
Investors who like low stock prices, and there are plenty of them out there, may want to give MFA Financial (NYSE:MFA) a look. That's because MFA stock may be a rare example of a name with a puny price tag that could actually be worth investors' time and capital.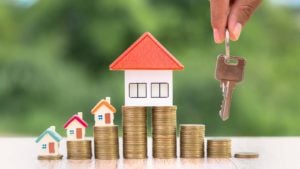 Those who regularly read my pieces, whom I greatly appreciate, know that I mostly unabashedly deride low-priced stocks. The reason I do so is that stocks arrive at small prices solely for negative reasons.
Indeed, MFA stock has experienced some negativity this year. It closed at $2.93 on Oct. 23, but its 52-week high is $8.09, meaning the name needs to more than double to get back to that high. Moreover, it's up more than 900% from its March low, perhaps implying that further gains could be limited or take more time to materialize than some investors are willing to commit.
MFA's 2020 woes are particularly confounding, considering the company is a mortgage real estate investment trust (mREIT). Like so many REITs, those of the mortgage variety are sensitive to changes in interest rates. Consequently, MFA should benefit from today's historically low rates.
For a substantial portion of this year, MFA's price action has indicated that short-term interest rates will rise. That's a troubling scenario for mREITs because they exploit the arbitrage spread between short- and long-term interest rates. In plain English, MFA isn't a good name to own when short-term rates are rising faster than long-term rates.
Fortunately, the Federal Reserve isn't raising borrowing costs anytime soon. Most believe that the central bank probably won't consider rate hikes until 2023. The Fed's would likely implement a surprise rate hike only if there is an unexpected spike in inflation, but data don't suggest that scenario is imminent.
The likely problem for MFA stock this year is mortgage refinancings – borrowers taking advantage of lower interest rates to lock in lower monthly payments on their mortgages. As MFA's price action suggests, that's problematic for the mREIT, but there's a silver lining.
Not only the price of MFA stock is cheap, but its valuation is, too. The latter is obviously more important. The book value of the company's loans is $4.46 per share. As a result, MFA stock would need to gain 52% from its Oct. 23 close to reach its book value. Some famed investors extol the virtues of buying stocks that are trading below their book values.
"Famed investors like the late Benjamin Graham used book value as a gauge of liquidation value. Buying a stock below book can provide what Graham called a 'margin of safety,'" according to NYU's Stern School of Business.
One of my other quibbles with low-priced stocks is that they sometimes have high, potentially unsustainable dividend yields.
Since its dividend yield is 7.12%, MFA qualifies as a high-yield name. There's no doubt about that. And MFA previously missed a dividend payment and cut its payout. That could be a recipe for disaster for any stock.
However, the mREIT recently restructured its payout to a more sustainable level. In fact, with the company profitable, its balance sheet improved and its negative dividend news out of the way, MFA could, at some point, resume raising its payout. It had a history of doing that prior to this year.
The bottom line is that it's not often investors can find a sub-$3 stock trading at a steep discount to book value with a 7% yield with room for dividend increases. MFA offers all that.
On the date of publication, Todd Shriber did not have (either directly or indirectly) any positions in any of the securities mentioned in this article.
Todd Shriber has been an InvestorPlace contributor since 2014.
Source: investorplace.com
Author: By
Todd Shriber, InvestorPlace Contributor
Purdue offering new financial planning certificate program online
WEST LAFAYETTE, Ind. —Purdue University will begin offering a program of highly rated Certified Financial Planner Board-registered courses online, allowing learners to satisfy the educational requirements for taking the CFP® exam in less than a year on the path to what could be a big career boost.
Demand for personal financial advisors is expected to grow at a higher than average rate over the next decade, according to the U.S. Bureau of Labor Statistics. Meanwhile, of the 270,000 financial advisors in the U.S. today, only about 83,000 hold the CFP® certification, the industry standard of excellence. Advisors who are certified tend to earn 30% more than their peers.
Offered through Purdue Online in partnership with Dalton Education, the online courses are taught virtual classroom-style, live online including interaction with instructors who are certified and fellow students. All classes are recorded for playback at any time as well. Learners have access to Dalton's TestBank, an extensive library of practice exam questions and exams.
"The practice questions they have and the practice exams are harder than the CFP exam," said David Evans, director of Purdue's registered financial planning bachelor's program. "Working with them moves the needle for passing the actual exam from around 50% to 90%."
Purdue Online will begin offering the program in January with cohorts starting every other month. Learners can expect to spend 8-12 hours a week on the series of courses for nine months. The cost is $5,650.
A self-paced, online option should be available by summer for those who prefer a more flexible experience.
Those who complete the program successfully will receive a Purdue certificate of completion signifying that they have met the educational requirements to sit for the CFP® exam.
The program includes six courses that cover the knowledge and skills needed to complete the exam successfully. The courses include:
Fundamentals of Financial Planning and Insurance, the basics that form the foundation of knowledge students need as working financial services professionals.
Investment Planning, an introduction to modern portfolio theory, measuring risk and return, portfolio development and analysis, asset allocation and portfolio diversification, among other things.
Income Tax Planning, an introduction to individual income tax fundamentals and the calculation of income tax, as well as tax issues surrounding business entities.
Retirement Planning and Employee Benefits, an introduction to retirement planning and employee benefits, including public and private retirement plans, as well as group and fringe benefits.
Estate Planning, the basics that form the foundation of knowledge students need in the estate planning process including wills, the probate process, gift and estate taxes, planning techniques to reduce an individual's tax liability and more.
Capstone course, a project where students synthesize and apply elements of comprehensive financial planning and the functions of the financial planning process, applying the Certified Financial Planner Board's practice standards.
Purdue has offered its registered financial planning bachelor's degree since 2004 and regularly receives requests for a certified financial planning program from Purdue students and graduates, Evans said. Making the program available through Purdue Online opens it up for anyone who qualifies, with a top-rated university and Dalton, a leader in the field, behind it.
"This is the top certification for an in-demand field that promises to continue to be in demand going forward," said Gerry McCartney, executive vice president for Purdue Online. "The opportunity for Purdue Online to partner with Dalton Education to offer this qualification program was an easy decision to make."
For more information on taking the course series through Purdue see the program website. Registration is open now.
Writer: Greg Kline, 765-494-8167, gkline@purdue.edu
Sources: David Evans, daevans@purdue.edu
Gerry McCartney, mccart@purdue.edu
Source: www.purdue.edu
Author: Purdue News Service
GeoVax Labs News: GOVX Stock Flies 18% on NIH COVID-19 Deal
GeoVax Labs (NASDAQ:GOVX) news for Monday includes a deal with the National Institutes of Health (NIH) to develop a vaccine for the novel coronavirus.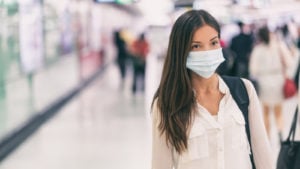 According to a GeoVax Labs news release, the company has reached a Patent and Biological Materials License Agreement with the NIH's National Institute of Allergy and Infectious Diseases (NIAID). This agreement is what will allow it to develop its own vaccine for the coronavirus.
The agreement between GeoVax Labs and NIAID gives the company access to the latter's patent rights in the stabilized SPIKE protein. This is the protein that allows the novel coronavirus to gain access to people.
GeoVax Labs says its goal with this agreement is the development of a Modified Vaccinia Ankara Virus-Virus Like Particle vaccine. This vaccine would boost the immune system to help it better fend off the coronavirus.
The GeoVax Labs news release notes that the company has already been moving forward with coronavirus vaccine plans ahead of this deal. It's currently developed four vaccines with the hopes that one will result in a single-dose universal vaccine to treat multiple strains of the coronavirus.
David Dodd, president and CEO of GeoVax Labs, said this about the news.
"We anticipate that multiple COVID-19 vaccines will be necessary for the goal of broad public health protection, especially in addressing the preventive needs among populations with compromised immune systems, including people with co-morbidities and older adults."
GOVX stock was up 17.7% as of noon Monday.
On the date of publication, William White did not have (either directly or indirectly) any positions in the securities mentioned in this article.
Source: investorplace.com
Author: By
William White, InvestorPlace Writer
Stock Market News for Oct 26, 2020
Wall Street closed mixed on Friday buoyed by mixed news on a fresh fiscal stimulus. Moreover, a third wave of coronavirus infections has grabbed several regions of the United States and Europe. The S&P 500 and the Nasdaq Composite ended in the green while the Dow finished in the red. For the week as a whole, all three major stock indexes closed in negative territory.
The Dow Jones Industrial Average (DJI) fell 0.1% to close at 28,335.57. Notably, 15 components of the 30-stock index ended in the red while 14 finished in green and 1 remained unchanged. The index is 0.7% away to become green year to date. Meanwhile, the tech-laden Nasdaq Composite finished at 11,548.28, gaining 0.4% due to the strong performance by large-cap stocks. The tech-heavy index moved northward for two successive days.
Moreover, the S&P 500 rose 0.3% to end at 3,465.39, continuing the 2-day winning run. The Communication Services Select Sector SPDR (XLC) and the Consumer Discretionary Select Sector SPDR (XLY) gained 0.9% each. Notably, nine out of eleven sectors of the benchmark index closed in positive zone and two in the red.
Intel Corp. (INTC – Free Report) was the major loser for all three above-mentioned indexes. The stock price of the Zacks Rank #3 (Hold) company plunged 10.6% after it reported adverse sales mix in favor of low-margin chips in the third quarter of 2020. You can see the complete list of today's Zacks #1 Rank (Strong Buy) stocks here.
The fear-gauge CBOE Volatility Index (VIX) was up 2% to 27.55. A total of 7.79 billion shares were traded on Friday, lower than the last 20-session average of 9 billion. Advancers outnumbered decliners on the NYSE by a 1.61-to-1 ratio. On Nasdaq, a 1.28-to-1 ratio favored advancing issues.
House speaker Nancy Pelosi remained hopeful for a Congressional deal for the second round of fiscal stimulus to reach before the U.S. presidential election scheduled on Nov 3. However, Larry Kudlow, director of the White House's National Economic Council, said it would be very difficult to reach a deal in next few days.
Despite intense negotiations between the White House and the Democrats, the U.S. Congress is unable to reach a deal regarding the size and the scope of a fresh round of fiscal stimulus. The Democrats have settled for $2.2 trillion stimulus while the White House approved only $1.8 trillion. Last week, President Donald Trump said that he is ready to raise the size of the aid-package. However, Senate Republicans have vehemently opposed the package.
Several states and regions in the United States and major Eurozone countries have recently witnessed another spike in COVID-19 infections as these economies are trying to return to normalcy.
As per Johns Hopkins University Data, the United States has reported more than 71,600 new coronavirus cases on Oct 22. Coronavirus cases grew by 5% or more over the past week in 38 states. In Europe, the government of France has declared a public health state of emergency and the U.K. government is mulling a second national lockdown.
For the Week, the Dow and the S&P 500 were down 1% and 0.5%, respectively. Both indexes recorded first weekly lost after three straight-week of rallies. The Nasdaq Composite lost 1.1%, marking its first weekly lost after four straight-week of gains. Uncertainty regarding a new trench of fiscal stimulus was the primary reason for stock market volatility in last week.
It could become the mother of all technological revolutions. Apple sold a mere 1 billion iPhones in 10 years but a new breakthrough is expected to generate more than 27 billion devices in just 3 years, creating a $1.7 trillion market.
Zacks has just released a Special Report that spotlights this fast-emerging phenomenon and 6 tickers for taking advantage of it. If you don't buy now, you may kick yourself in 2021.
Click here for the 6 trades >>
Source: www.zacks.com
Author: Zacks Investment Research