/PRNewswire/ — The impact of COVID-19 reached almost every district and classroom throughout the country, with nearly all educators turning to online… The U.S. government policy towards marijuana may be changing, but legalization still seems far away. Still, CGC stock may be worth the wait. The Yankees have several roster issues to solve, but their biggest question is one every M.L.B. team will confront: How much can they spend after a pandemic-affected season?
SEATTLE, Oct. 14, 2020 /PRNewswire/ — The impact of COVID-19 reached almost every district and classroom throughout the country, with nearly all educators turning to online strategies for student lessons and working remotely. However, according to Promethean's® 2020 "U.S. State of Technology" survey and report, only 20% of teachers and administrators considered their schools "very prepared to implement remote learning in response to COVID-19." A much larger percentage of respondents, 41%, said they were only somewhat prepared, having the right IT, but not the processes in place.
The survey of nearly 1,200 American administrators and teachers explored the role technology currently plays in today's K-12 schools, especially considering the new education realities stemming from the COVID-19 pandemic.
For many districts, remote learning brought the digital divide to the foreground, presenting significant professional challenges due to the inequality in access to technology that exists in communities today. Teachers ranked "students lack access to technology" and "engaging students" as their biggest professional challenges in a remote teaching scenario. At the same time, all respondents stated the digital divide will be their biggest barrier to maximize student success in the 2020/21 school year.
"Technology continues to play a critical part in helping educators streamline learning and improve student outcomes," said Cheryl Miller, Chief Marketing Officer for Promethean. "As K-12 districts face a school year like none other, our 2020 State of Technology survey further demonstrates the need to make technology available to all districts and students to bridge learning gaps and help teachers create impactful learning experiences regardless of wherever those classrooms are taking place."
The survey also highlighted how COVID-19 will shape edtech in the foreseeable future. When asked which technologies they saw making the most significant growth in the next three years, remote learning, virtual learning, and online content and resources topped the list. At the same time, robotics and coding dropped dramatically year-over-year from the 2019 report going from 49% to 14%.
When asked which of the following responses describes you best when it comes to technology, 69% of administrators' and teachers stated that they are constantly striving to innovate by using technology as a tool for education.
No surprise, 77% of all respondents selected that desktop computers and laptops were the most frequently used technology in schools. However, when asked to select the top three technologies used in their schools from a list, interactive panels and whiteboards were frontrunners.
52% – interactive panels/whiteboards
39% – tablets/iPads
38% – distant/remote learning
29% – projectors
23% – video conferencing/chatting
Promethean's annual State of Technology in Education report provides a comprehensive view of current classroom technologies, adoption, and future trends. Insights are captured across the globe with reports in the United Kingdom, Ireland, New Zealand and Australia, France, and Italy. Promethean was recently named the winner of a Gold Stevie® Award in the Business-to-Business Communications Campaign of the Year category for the 2019 State of Technology in Education report.
To explore the new 2020 U.S. survey's full results, click here.
About Promethean
Promethean is a true partner for educators and innovators with more than two decades helping people learn and grow together. We believe collaborative discovery is at the heart of the learning experience. Our award-winning interactive displays and lesson delivery solutions transform learning and workspaces into creative, connected environments to foster collective success. With headquarters in Seattle, WA, and offices worldwide, Promethean is a member of the NetDragon Websoft Holdings Limited (HKSE: 0777) group of companies. For more information, please visit PrometheanWorld.com.
Promethean is a trademark or registered trademark of Promethean Limited in the U.S. and other countries around the world. The Stevies is a registered trademark of Stevie Awards, Inc.
SOURCE Promethean
http://www.PrometheanWorld.com
Source: www.prnewswire.com
Author: Promethean
If You Must Buy a Cannabis Stock, Canopy Growth Seems Like the One
The news for Canopy Growth (NYSE:CGC) has been mostly negative for the past two years. However CGC stock got a brief lift in investorplace.com/wp-admin/post.php?post=1739990&action=editlate May and went positive for 2020. Unfortunately following the trend of cannabis stocks for the last two years, the stock couldn't hold the gains and was range-bound throughout the summer.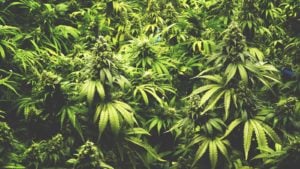 But something seems to be happening as Canopy is making another run at going green for the year. And this time, it just may stick.
Since 2018, the bullish argument for cannabis is about the United States. Within the next decade, the U.S. projects to be the largest marijuana market in the world. Sales could reach $100 million annually. There's just one problem. And it's a big one.
Cannabis is still illegal on the federal level. The bulls say that legalization will become a reality faster than expected. In fact, no matter how much things look the same, the unmistakable narrative from every cannabis bull for the past two years is "this time it's different."
I read an interesting blog post over the weekend that briefly got me rethinking my position on cannabis. I've been of the belief that cannabis is a question of when, not if. But I also believe the when is a rather long way out, particularly in the United States. And that doesn't make a bullish case for Canopy or any cannabis stock for that matter.
This article enlightened me to a couple of points that may be changing the calculus, if not the time frame, for legalization in the United States.
One reason that CGC stock is climbing came from California Senator Kamala Harris. During the vice presidential debate, Senator Harris made clear that under a Biden administration, marijuana would be decriminalized. While that's not the same thing as making pot legal, it does seem to be a way for states to work around the Supremacy Clause of the United States Constitution.
For those whose eyes roll at the thought of high school civics, let me try to simplify it. Marijuana is illegal on the federal level. But many states have made medical, if not medical and recreational marijuana legal in their states. The Supremacy Clause says that when state law and federal law conflict, the federal law has supremacy.
This means that individuals can be in violation of federal marijuana laws even while being compliant with state laws. And this allows federal prosecutors to put people in jail. Harris claims that in a Biden administration those prisoners (we hope only those that merit it) will be released. That would seem to remove one obstacle.
Another obstacle for cannabis companies is their inability to receive financial services from U.S. banks. The Secure and Fair Enforcement (SAFE) Banking Act would allow banks to treat legal cannabis companies as legitimate businesses and afford them the appropriate financial services. The bill passed the U.S. House of Representatives but has been languishing in the Senate.
If the Democratic Party takes control of the Senate, it seems logical that the SAFE Banking Act would be brought up for a vote. However, if President Trump were to win re-election, the outlook for the SAFE Act may still exist. Josh Enomoto made the case as follows:
Why? Because at the end of the day, Trump is a businessman. And keeping a viable job market illegal due to irrational religious reasons will not stand under his administration.
The bottom line is that the federal government may not be in a hurry to legalize marijuana. However at this point, a policy of benign neglect would be welcome.
I'm not ready to get on the cannabis hype train quite yet. But if I were going to take a ride, I'd be betting on CGC stock. Canopy has the resources, through its affiliation with Constellation Brands (NYSE:STZ) to ensure it will be around when cannabis is legalized in the United States.
This is one part of the bullish narrative that is coming to pass. Constellation was providing cash to Canopy for the purpose of having a ready supply of cannabis as it created cannabis-infused beverages.
Just last week, the Pabst Brewing Company launched a cannabis-infused hard seltzer. It's not going to be available at your local liquor store anytime soon. But if you live in the state of California, you can order it from the Pabst Labs website. A four-pack costs $24. Why Pabst Labs you ask? Pabst cannot make the drink in-house.
And for its part, Constellation has been having success with its Tweed brand of cannabis-infused beverages in Canada. The company is planning to roll out the beverages in the United States. And that is good news for Canopy. But it's still a matter of when.
On the date of publication Chris Markoch did not have (either directly or indirectly) any positions in the securities mentioned in this article.
Chris Markoch is a freelance financial copywriter who has been covering the market for over six years. He has been writing for Investor Place since 2019.
Source: investorplace.com
Author: By
Chris Markoch
Murky Financial Forecast Looms Over Yankees' Off-Season Questions
The Yankees have several roster issues to solve, but their biggest question is one every M.L.B. team will confront: How much can they spend after a pandemic-affected season?
At some point this off-season, Yankees General Manager Brian Cashman will meet with Hal Steinbrenner, the team's managing general partner, for their usual dissection of the season. The team's professional scouts will huddle to do much of the same: examine the roster and discuss ways to avoid repeating the outcome of the 2020 season.
Despite being a preseason title favorite and possessing one of the most talented rosters in Major League Baseball, the Yankees again failed to reach the World Series, extending a drought that dates to their 2009 title. This time, they were toppled in a best-of-five American League division series by the Tampa Bay Rays, who sit one win from reaching the final round despite having a payroll about a third of the Yankees'.
In the Bronx, though, the path forward this off-season is perhaps hazier than any other in Yankees history.
Will Gleyber Torres, who was tied for the A.L. lead in fielding errors among shortstops, stay at that position next season? Will Gary Sanchez, who was one of the worst hitters in baseball and was benched during the playoffs, be the team's primary catcher — or with the team at all? Will Luis Severino, who may not return until next summer from Tommy John surgery, and Domingo German, who was suspended for the entire 2020 season for violating M.L.B.'s domestic abuse policy, be enough to upgrade a starting rotation that Cashman called "at-risk" in the playoffs and in definite need of improvement?
Beyond that sampling of questions, one issue perhaps supersedes all: How much money will M.L.B. teams, the Yankees included, be willing to spend after a year in which they said they suffered billions in losses because of a pandemic-shortened season without fans in the stands until late in the postseason?
"We'll see," Steinbrenner, the Yankees' managing general partner, said on Tuesday on the radio show hosted by Yankees television broadcaster Michael Kay. "It depends what kind of money is going to be required to be spent, based on what we look at and decide needs change. But look: There's no doubt we sustained significant losses this year, more so than any other team in baseball. It's just been a crazy year."
While teams have not opened their books, M.L.B. Commissioner Rob Manfred has said about 40 percent of revenue comes from tickets, concessions and other gate-related income. The Yankees, who generally rank near the top of the league in attendance, have said that share might be higher for them. And just before the pandemic, they committed a record $324 million to ace Gerrit Cole and pushed past several luxury-tax thresholds with the largest opening day payroll in the majors, at $265 million, according to Cot's Baseball Contracts.
About $65 million in 2020 salaries are set to come off the books as star infielder D.J. LeMahieu, and pitchers J.A. Happ, Masahiro Tanaka and James Paxton are eligible for free agency. That doesn't include Zack Britton, a key reliever, and outfielder Brett Gardner, the longest-tenured Yankee, who have team options or clauses in their contracts that will need to be sorted out soon.
Exactly how much wiggle room the Yankees have to upgrade their roster, specifically on the mound, is unclear at best. One area the Yankees could improve is adding more left-handed batters to a lineup that was heavily right-handed, which the versatile Rays exploited in the playoffs. But that is not a simple exercise.
"Of course you'd like to have the balance, if you can, but then when you're faced with a decision of: Do I not try to re-sign D.J. LeMahieu because he's right handed, so I can get a left-handed bat in there?" Cashman said.
During his and Manager Aaron Boone's annual season-ending news conference with reporters on Wednesday, Cashman said he had yet to have the "heavy lifting" conversations about the future payroll with Steinbrenner. But he said he was looking forward to pairing existing talent on the team (including the young starters Deivi Garcia and Clarke Schmidt) with players who weren't available in 2020 (like German and Severino). He said the front office would consider free-agent and trade options at a later date.
"This global pandemic has affected everybody in a horrific way in a business setting," Cashman said, adding later, "These are real constraints that exist throughout all industries and in households alone, and so it'll be something that will clearly factor into how we approach the future."
Over two days, Steinbrenner, Boone and Cashman spent a lot of time explaining the shortcomings of the year (like the regular-season inconsistencies that led to a fifth seed in this year's expanded playoffs, Sanchez's disappointing performance and the team's over all defensive troubles, including Torres's); the disappointment of once again not winning a title ("At this point in time, all I can do is apologize to our fans," Steinbrenner said); and the organization's decision-making in Game 2 of the A.L.D.S. In that contest, the Yankees started Garcia for only one inning before handing the ball to Happ, who wasn't pleased with the decision and struggled.
"If I can get better players, a deeper roster — which is on me — I think we have a chance to have maybe a better outcome in some of these matchups," Cashman said. He said that he was sorry that he put Boone — whom Steinbrenner said would return as manager in 2021 — in a position where he had to use a less-traditional pitching plan that backfired.
"Because of the roster, the way it was configured — which is my responsibility, not his — he was forced to try to come up with different game plans and be open-minded to how to best navigate it," Cashman said of Boone. "And it didn't work out. But hopefully in the future, we'll be in a better position than we are right now."
Source: www.nytimes.com
Author: James Wagner