Intuitive Surgical, a fast growing medical devices company with a market capitalization of $84 billion, has seen its stock rise by 20% this year, outperforming the broader indices, with the S&P 500 up 4%. The stock now trades at over 72x projected 2020 earnings, despite the fact that the company… Some major retailers are continuing a controversial practice known as share buybacks in the pandemic, despite ending hazard pay for their workers or not providing any at all. The troubled Denver oil company is back from Chapter 11, but investors should pass on WLL stock and put their money on better alternatives. Nikola stock jumped 40% on Tuesday when GM announced its $2 billion investment. Could Nikola could be the next Tesla?
BRAZIL – 2019/07/11: In this photo illustration an Intuitive Surgical logo seen displayed on a … [+] smartphone. (Photo Illustration by Rafael Henrique/SOPA Images/LightRocket via Getty Images)
Intuitive Surgical (NASDAQ: ISRG), a fast growing medical devices company with a market capitalization of $84 billion, has seen its stock rise by 20% this year, outperforming the broader indices, with the S&P 500 up 4%. The stock now trades at over 72x projected 2020 earnings, despite the fact that the company will post a decline in earnings this year. Does this make the stock expensive? We don't think so, considering that revenues could grow over 50% by 2023, while earnings growth is expected to be over 90% over the same period, generating strong returns for shareholders. Here's how this is possible.
For more details on Intuitive Surgical's historical performance, see our interactive dashboard What Factors Drove Intuitive Surgical stock up 97% Since The End Of 2017
Intuitive Surgical's Revenues could grow 50% from the estimated $4.3 billion in 2020 to around $6.7 billion by 2023, representing a growth rate of roughly 16% per year (for context annual growth was about 18% between 2016 and 2019). There are multiple trends that support this continued growth. Firstly, we believe that the deferred elective surgeries due to the Covid-19 pandemic in Q1 and Q2 that is impacting Intuitive Surgical's sales in 2020, will eventually be attended to. It is not that someone who is advised to have a surgery will decide not to take it. With economies opening up gradually, already several healthcare institutions have started addressing elective surgeries. Intuitive Surgical makes robotic platforms and associated instruments and accessories for different types of procedures. The company has seen steady expansion of its installed base from less than 4,000 units in 2016 to over 5,500 units in 2019, and it will likely be north of 8,000 units by 2023, with patients and physicians opting for robotic surgeries over traditional surgery over the coming years. This can be attributed to benefits associated with robotic assisted procedures, including less blood loss, fewer scars compared to traditional surgery, and faster recovery.
While Intuitive Surgical will likely post a decline in earnings this year, the company could see strong earnings growth over 2020-2023, as the company's past investments in R&D and product development start paying off, along with continued expansion of its installed base. The company has been able to improve its Net Margins from 28% in 2014 to 34% in 2019. While we do expect a hit on margins in 2020, the margins will likely rebound to 34% levels by 2023 or sooner, and continue to expand over the coming years. In fact, Intuitive Surgical's Net Margins are better than some of its peers, such as Abbott with margins of 18% in 2019, Boston Scientific's 21%, and Medtronic's 21%. Considering our revenue projections of roughly $6.7 billion and 34% margins, $19.00 in Adjusted EPS is likely possible by 2023, as compared to the projected $10.00 in 2020.
Now, if Intuitive Surgical's earnings grow 90% between 2020-2023, the P/E multiple will shrink to 38x from its current level, assuming the stock price stays the same, correct? But that's what Intuitive Surgical's investors are betting will not happen! If earnings expand 90% over the next few years, instead of the P/E shrinking from around 72x presently (based on expected 2020 earnings) to about 38x, a scenario where the P/E metric falls more modestly, perhaps to about 55x, looks more likely. For context, Intuitive Surgical has seen a steady growth in P/E multiple from 40x in 2017 to 46x in 2019, given the increased adoption of robotic surgery, a trend which is likely to continue over the coming years. This would make growth in Intuitive Surgical's stock price by over 45%, to around $1,050 levels, likely over the next three years.
What if you're looking for a more balanced portfolio instead? Here's a top quality portfolio to outperform the market, with over 100% return since 2016, versus 55% for the S&P 500. Comprised of companies with strong revenue growth, healthy profits, lots of cash, and low risk. It has outperformed the broader market year after year, consistently.
See all Trefis Price Estimates and Download Trefis Data here
What's behind Trefis? See How It's Powering New Collaboration and What-Ifs For CFOs and Finance Teams | Product, R&D, and Marketing Teams
Source: www.forbes.com
Author: Trefis Team
Stores ended hazard pay for their workers. They're still spending hundreds of millions buying back their stock
New York (CNN Business)Some major retailers are continuing a controversial practice known as share buybacks in the pandemic, despite ending hazard pay for their workers or not providing any at all.
Kroger (KR) bought back more than $200 million of shares during its latest quarter ending Aug. 15, and its board authorized $1 billion in additional repurchases on Friday. The grocery chain in May halted a $2 per hour pay bump it gave to its workers for doing their jobs in the pandemic.
Two other chains that stayed open throughout the pandemic have made similar moves to repurchase stock. Dollar General's (DG) board of directors last month greenlighted a $2 billion share buyback program. Meanwhile, Big Lots' (BIG) board also authorized a $500 million stock buyback program last month.
Big Lots' $2 hourly pay bump for workers ended in early July. Dollar General did not give workers a wage increase to compensate them for the risks of showing up to the job, but it did pay out bonuses to workers.
Shareholders love buybacks because they boost stock prices by making shares scarcer. But critics argue corporate America's intense focus with stock buybacks has come at a real cost to American workers. Instead of focusing on short-term rewards for shareholders, they say companies should make long-term investments by retraining workers, ramping up benefits and boosting wages.
The practice is especially controversial at a time when labor advocates have argued that companies should be using their resources to compensate workers at higher rates in the pandemic. Unions and some top Democrats, including vice presidential nominee Kamala Harris, have argued that grocery and retail workers should receive a wage increase for doing their jobs while risking exposure to the coronavirus.
"The sad fact is that the CEOs of most major US companies do not care about their employees—even during the greatest public-health crisis in a century," said William Lazonick, a professor at University of Massachusetts Lowell who has studied share repurchases.
In response to a CNN Business inquiry on buybacks, a Kroger spokesperson said the company's "most urgent priority throughout this pandemic has been to provide a safe environment for our associates and customers."
Since March, it has invested more than $1 billion in additional pay and bonuses to workers and to "safeguard them and our customers through implementation of safety measures," the spokesperson said.
A Dollar General representative said the company has paid $123 million in "appreciation bonuses" to workers this year.
"Any suggestion that Dollar General has discontinued its investment in COVID-related employee appreciation compensation is false," a spokesperson said. The spokesperson said Dollar General expects to invest up to approximately $50 million during the second half of the year on these bonuses.
A spokesperson for Big Lots declined to comment.
JPMorgan (JPM) CEO Jamie Dimon and others have defended buybacks as a legitimate use of capital and noted that the money doesn't disappear. Shareholders can in theory use the cash for other purposes, such as investing in start-ups that boost the economy.
Still, the United Food and Commercial Workers criticized the buybacks at a time when the risks to frontline workers were high from the coronavirus and said the money should have gone to increased pay and protections.
"Asking these workers to put their lives on the line every day, working without hazard pay, while shareholders continue to benefit from stock buybacks, is just wrong," United Food and Commercial Workers union president Marc Perrone said in an emailed statement.
Source: www.cnn.com
Author: Nathaniel Meyersohn and Matt Egan, CNN Business
Speculating in Re-Emerging WLL Stock Remains a No-No
The lure of a low-priced stock is irresistible to many potential investors, as shares of troubled oil producer Whiting Petroleum (NYSE:WLL) are showing. But price is not everything. And WWL stock is unsuitable for a legitimate portfolio.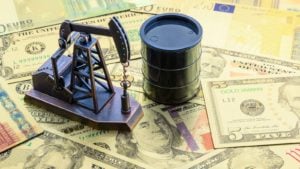 This company poorly played the collapse of oil prices and the other effects of the novel coronavirus. This company declared bankruptcy and hosed its shareholders in the restructuring process. Although it emerged from Chapter 11 in better shape than it went in, Whiting remains a weak link.
There are far better companies with shares available for the same cost.
Whiting Petroleum, based in Denver, was founded during the go-go days of 1980. It is in the hunt for oil and natural gas.
WWL stock was first offered in 2003, when the company's IPO raised about $400 million. The next year, shares traded around $300. Its current 52-week low price is a quarter. Yep, that's 25 cents.
As 2019 drew to a close, Whiting told regulators that the company owned oil and gas reserves in the Bakken Formation, Three Forks Shales and the Denver Basin. It said it had 485 million barrels of oil equivalent of estimated proven reserves split nearly evenly between oil and natural gas.
About three years ago, the company began selling assets valued at $875 million.
Whiting filed for bankruptcy in April. As they sought court protection from creditors, company officials blamed the oil-price collapse triggered by the Saudi Arabia and Russia price war. They also blamed effects of the Covid-19 pandemic on the U.S. economy and demand for oil.
Although the price war and the pandemic were truly landmark events in the oil industry, not all oil companies fell apart. Whiting was already in a precarious condition. It was not positioned to withstand this turmoil.
Russia participated in the price war because it wanted to squeeze oil producers who needed higher priced oil to survive.
And Whiting felt the pressure acutely.
Some companies use the bankruptcy process as a tool for positioning. After the reset, the firm is ready to take on its competitors and regain value in the market.
American investors have seen this happen many times. Clearly, legacy automaker General Motors (NYSE:GM) is in a much stronger place now thanks to the restructuring steps taken during bankruptcy in the Great Recession., not to mention some astute decisions by GM leadership toward meeting the industry's evolution.
And the U.S. airline industry is no stranger to the bankruptcy process.
But the case of Whiting Petroleum is different. Investors should not go rushing in and embrace the company post-Chapter 11.
Many of my colleagues at InvestorPlace agree.
For example, Josh Enomoto summed up the outlook for WLL stock well by saying it is no longer a "rational" investment.
Despite this, folks keep buying shares.
"On the surface, it's difficult to imagine the thought process or the incentive," Enomoto writes. "By nature, companies that declare bankruptcy do so because they have severe problems that lack other forms of resolution. Right there, that should dissuade the vast majority of investors from WLL stock."
Meanwhile, David Moadel describes Whiting as a once mighty oil company that is now a hopeless investment.
He notes that Whiting entered Chapter 11 on April Fool's Day.
Moadel compares WLL stock to shares of Luckin Coffee (OTCMKTS:LKNCY), the Chinese coffee firm engaged in fictional accounting, and his comparison is noteworthy.
"A rock-bottom stock price doesn't necessarily make the shares a bargain," he writes, "and a new CEO doesn't mean that Whiting Petroleum will be profitable anytime soon."
Whiting Petroleum is an oil and natural gas exploration firm that has seen better days. It was buoyed by more expensive oil and hit the rocks when the commodity crashed. This year brought Chapter 11 bankruptcy, a reorganization that gutted long-time shareholders and leadership instability.
Prior to filing for bankruptcy, Whiting was ill-prepared for the turmoil caused by Covid-19 and the windmill-tilting price war between Russia and Saudi Arabia. So, the company's directors gave its departing CEO some $6 million as a reward for steering the company into the ground.
With fundamentals like these, WLL stock should be avoided by any rational investor. Even bored day traders with money burn should look elsewhere.
On the date of publication, Larry Sullivan did not have (either directly or indirectly) any positions in any of the securities mentioned in this article.
Larry Sullivan is a veteran journalist in Florida who has covered banking and finance for several years. He is a former investing editor at U.S. News & World Report in Washington D.C.
Source: investorplace.com
Author: By
Larry Sullivan, InvestorPlace contributor
Nikola Stock Is a Fraud, But It's Still the Next Tesla
Nikola (NASDAQ:NKLA) stock shareholders have been on a wild ride this week. On Tuesday, General Motors (NYSE:GM) announced a $2 billion equity investment in the electric truck maker, sending the stock shooting up 40%. Shares then slid 12% on Wednesday when short-seller Hindenburg Research accused the company of being "an ocean of lies." And on Friday, NKLA stock is down another 16%.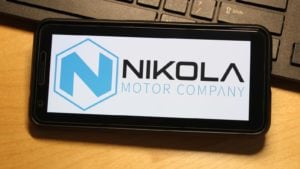 According to its research, founder Trevor Milton had been deceiving investors for years — at one point rolling a truck down a hill to get footage as if it were driving on a flat road. So what should investors do? Well, I'll let you in on a little secret about the electric vehicle (EV) industry: It's always been built on a series of lies.
Most startups are, and EVs are a particularly audacious case because of their intense capital requirements. While software companies might have to raise millions of dollars to create a marketable product, electric vehicle companies often have to raise billions. And that usually means bending the truth to get investor money.
So if you're comfortable investing with hucksters, Nikola provides the best path to finding the next Tesla (NASDAQ:TSLA). Founder Trevor Milton will now take a backseat after GM's massive investment. But if the thought of enriching a self-serving founder makes your skin crawl, then there are other ways to make money. So how mercenary are you?
Readers will know that I like the electric vehicle industry. Its potential is so compelling that oil market strategists have adjusted their expectations for decades out.
However, most startups also need to fool investors just long enough to raise capital. Few might remember the charisma that Jeff Bezos showered on investors to get Amazon (NASDAQ:AMZN) off the ground. But he managed to list the company in 1997 just in time. Only two years later, in 1999, The Wall Street Journal ran "Amazon.bomb" across the front of its Barron's magazine. "Unfortunately for Bezos, Amazon is now entering a stage in which investors will be less willing to rely on his charisma and more demanding of answers" The Wall Street Journal wrote.
Elon Musk worked the same issue at Tesla. "He's done amazing things, but at the same time, he's not a straight-shooter," said Darryl Siry, Tesla's former senior vice president for sales and marketing. "It's a reality distortion field and it's a powerful one. He gives the facts to fit the narrative he wants out there."
Today, Nikola finds itself in a similar situation. The company has repeatedly claimed to have "battery-electric and hydrogen fuel-cell electric" technologies, a rather important component to any electric vehicle.
But did the company actually have the technology? Probably not.
In Tuesday's agreement with GM, Nikola revealed it would rely on GM's Ultium batttery system and Hydrotec fuel cell technology. These are fuel technologies that GM had developed for its 20 new EV models to release by 2023. So whether or not Nikola had the fuel technology becomes irrelevant.
So why would GM agree to the deal? That's because GM will receive a much-needed marketing boost for its EV efforts. The legacy automaker already has the #2 position in electric vehicles after Tesla thanks to its understated Chevy Bolt. But marketing has always been an issue: the company sells just 5,000 Bolts a quarter.
It's not often that a partnership benefits both sides. But here's a time it does.
The GM deal also gives Nikola a much-needed first-mover advantage in hydrogen fuel cells. And that could make Nikola the next Tesla. Whoever wins the hydrogen fuel cell wars will reap enormous benefits: more refueling stations means more vehicle sales, which leads to even more fuel cell stations. It's a virtuous cycle.
"This news is a huge shot in the arm for Nikola and cements credibility not just for its Badger production … but for its hydrogen fuel cell ambitions and semi truck vision going forward," Wedbush analyst Dan Ives said. "There have been many skeptics around Nikola and its founder Trevor Milton's ambitions over the coming years, which now get thrown out the window with stalwart GM making a major strategic bet."
Here's the tricky part. Nikola now has a $19 billion market cap with basically zero revenues. Even Tesla was selling 22,000 cars by the time it reached that valuation.
But using some reasonable estimates starts to paint a better picture of what's at stake with Nikola stock valuation.
To reach its current $50 value, Nikola would have to grow revenues to $24 billion by 2029, about the same growth rate as Tesla managed between 2010 and 2019. Tesla, however, built its own factories, which hampered its ability to grow. Nikola, on the other hand, will have GM's manufacturing heft at its disposal. If Nikola can instead grow to $30 billion revenues with an 18.3% EBITDA margin by 2029, its fair value jumps to $72, or a 43% upside.
In June, Nikola's 38-year-old founder replaced himself with veteran COO Mark Russell. He's also been oddly busy cashing out of the company he founded, despite publicly telling investors otherwise.
Good riddance, I say.
Even startup founders need to draw the line on how far they're willing to deceive investors. But that's in the past. Now that Nikola is in far more trustworthy hands, it's time for GM and CEO Mark Russell to make the most of Nikola's "ocean of lies" and produce some gorgeous-looking trucks. Investors could yet win big
On the date of publication, Tom Yeung did not have (either directly or indirectly) any positions in the securities mentioned in this article.
Tom Yeung, CFA, is a registered investment advisor on a mission to bring simplicity to the world of investing.
Source: investorplace.com
Author: By
Thomas Yeung, CFA, InvestorPlace Markets Analyst