After creating a scalable in-house remote working architecture to continue processes, during the lockdown period, HashCash Consultants is now helping enterprises with the same. In-person voting is cumbersome when MPs must remain two metres apart This influencer has traveled most of Asia and uses micro-influencers to market her luxury handbags on the world wide web. James Steward resigned as mayor of Temecula, California, and issued an apology on Facebook for the email. Do you have an account on LiveJournal? If so, you may have heard the persistent rumors that have been circulating since 2014 that the company was breach…
To streamline the post-lockdown office operations, HashCash is helping enterprises to augment their remote working system through scalable digital solutions.
PALO ALTO, Calif., June 6, 2020 /PRNewswire-PRWeb/ — After creating a scalable in-house remote working architecture to continue processes, during the lockdown period, HashCash Consultants is now helping enterprises with the same.
The USA based company is offering services to reform existing work processes of respective businesses through augmented digital solutions making it remote compatible to cope with social distancing and other COVID-norms.
"A global shift in work-culture has been the most interesting and landmark aftermaths of COVID-19. Remote working has evolved as the survival strategy for businesses to thrive in this pandemic induced economic downturn. It is safe to say that, it is the futuristic work-culture or work layout that is both beneficial to the management and the employees", commented Raj Chowdhury, CEO, HashCash Consultants.
Remote Working Solutions for Enterprises:
The COVID-19 outbreak and the lockdown that followed has brought forced the world to rethink their 'normal' strategies into building ones that are scalable enough to fit in any situation, so that continuity can be maintained. It's a new reality and the rules and systems need to be modified.
The over-night shift of workspace from corporate buildings to living rooms was a hard adjustment initially. However, with time, businesses have experienced the benefits of the flexibility offered by remote working. The realization has influenced most organizations to reform their operational architecture and give serious thought to give more permanency to remote work culture.
Rising to the occasion, HashCash is offering specialized solutions to enterprises to create a robust ecosystem through advanced digitization. Leveraging multiple virtual communication tools HashCash ensures seamless communication between the employees and the management. Smart office solutions include:
All cutting-edge solutions provided by HashCash to enable remote working is powered by augmented security protocols to uphold the privacy of the communication between employees and the management.
About HashCash Consultants:
HashCash is a global software company. HashCash Blockchain products enable enterprises to move assets and settle payments across borders in real-time for Remittances, Trade Finance, Payment Processing, and more. HashCash runs US-based digital asset exchange, PayBito & digital asset payment processor, BillBitcoins. HashCash offers exchange and payment processor software solutions, ICO Services, and customized use case s. HashCash propels advancement in technology through Blockchain1o1 programs and its investment arm, Satoshi Angels. HashCash offers solutions in AI, Big Data and IoT through its platforms, products & services. HashCash solves the toughest challenges by executing innovative digital transformation strategies for clients around the world.
SOURCE Hashcash Consultants
Source: finance.yahoo.com
The British government shows how not to return to work
In-person voting is cumbersome when MPs must remain two metres apart
Editor's note: Some of our covid-19 coverage is free for readers of The Economist Today, our daily newsletter. For more stories and our pandemic tracker, see our coronavirus hub
AT A TIME of upheaval, a jittery government under assault from a reinvigorated opposition calls a vote. MPs rush back from all over the country. So unwell is one that a paramedic wheels him in to have his vote "nodded through". "Is he even alive?" asks a Tory whip. "Doesn't matter," replies his Labour counterpart. "There's the bell, and he's here."
So concludes one scene in "This House", an account of government in the 1970s. The play's revival, streamed online on May 28th, was timely. A few days later, antediluvian parliamentary procedures were back in the spotlight. The government ditched the online voting system for MPs that was introduced in April. Since social-distancing measures are still necessary, the queue for the first vote snaked for 1,421 yards, leaving the House of Commons. Voting lasted 45 minutes. It was, at least, sunny.
Jacob Rees-Mogg, the leader of the House of Commons, was concerned that the new online approach, which is seen to have worked well, could become permanent. That would be a problem. "Voting while enjoying a sunny walk or watching television does democracy an injustice," he explained. "The solemn decisions we take together affect the lives of millions of people in this country." No matter that his preferred method would force MPs who are vulnerable to covid-19 to choose between shielding from the virus and representing voters. Or that it is an absurd waste of time.
Boris Johnson conceded on June 3rd that vulnerable MPs should be able to vote by proxy. Later that day, the business secretary came down with symptoms of covid-19. Observers expect further U-turns. Parliament has a history of silliness. Indeed, the Habeas Corpus Act of 1679 passed only when a chubby peer was put down for ten votes. Even so, the current mess is probably too much for MPs to bear.
This article appeared in the Britain section of the print edition under the headline "The mother of all queues"
Source: www.economist.com
Author: Jun 6th 2020
Globetrotting Influencer Elaine Hau Built An Online Handbag Rental Business
Elaine Hau in Times Square, New York
Born and raised in Hong-Kong, Elaine Hau is the millennial influencer and owner of Luxury Fashion Rentals, an online handbag rental company. Having traveled through most of Asia, Hau has her sight set on visiting the fashion capital of the world next: Paris. She is now based in Los Angeles, California and followed her dream by creating a thriving handbag rental company. "I have always had a strong ambition to be an entrepreneur." says Hau. "It made perfect sense for me to turn my passion for handbags into an online business venture."
The influencer, who goes by Little Elaine Hau on Instagram, sees social media as a strong element of her success, using micro-influencers to market her luxury handbags. "Influencers make a point of connecting with their followers and viewers in an intimate way," she says.
Here are 6 questions for Elaine, who shares her secrets to success in online business:
1. You have been a collector of luxury handbags for many years. When and why did you decide to start Luxury Fashion Rentals?
I decided to start Luxury Fashion Rentals in 2018. As an influencer, I had been renting a lot of clothing for content on social media and I ran out of room in my closet. I had also purchased a large collection of luxury handbags. I began to think about sharing my handbag collection with other handbag lovers. I recognized that this would be an excellent niche business and a way to utilize my growing luxury handbag collection to create an online business with minimal start-up costs. I was also drawn to the fact that this business would be sustainable both environmentally and personally.
Elaine Hau with Louis Vuitton handbag
2. How do you see the luxury handbag rental market as compared to the luxury handbag sales market?
The success of other online fashion rental businesses showed me that this was a good industry to get into. These rental companies will likely continue to grow as e-commerce makes it easier for people and businesses to connect. We have witnessed this phenomenon in recent months with the changes brought about by the COVID-19 pandemic. Additionally, renting is a much
better option than buying for people who wish to save money and use a variety of handbags for special events. Chanel and Louis Vuitton have also recently raised the prices on their handbags; with these higher prices, the option to rent gives much better access to luxury items for everybody.
3. You've utilized social media (YouTube, Instagram, and Facebook) to market your business. How has social media been a factor in your success?
Social media has been a key factor in my success. In 2014, I started my YouTube channel with a focus on luxury content. Through hard work and supportive subscribers, I was able to grow this channel substantially. My most popular videos involved luxury handbag hauls. These videos also served as a launching pad for my current business. My company focuses on micro-influencer marketing; as such I discovered that it is easy to connect with fellow influencers. It is a more personal connection than is seen with larger companies or organizations. This style results in word of mouth marketing among viewers and their friends.
A few bags from Luxury Fashion Rentals
4. What are some of your favorite handbag designers and why?
My favorite handbag designers are Chanel, Louis Vuitton, and Hermes. The classic looks of these handbags are excellent, and they are made with the best materials. The retail values for these handbags have historically increased and the resale values are the highest in the luxury handbag industry. They are also highly desired by people all over the world. The handbags I have the most of are Chanel and Louis Vuitton. My favorite is the medium size Chanel classic flap bag. This has been a favorite of mine for work, dinner, and special occasions.
5. You were born and raised in Hong Kong; how did you immigrate to the United States?
I have only recently started talking about my immigration to the United States. In 2012 I was the victim of an attempted rape. As the victim of a crime, I was able to apply for a U-visa. This allowed me to become a grateful and proud permanent US resident. With the current Me Too movement, a strong belief in women's empowerment, and inspiration from other sexual assault survivors, I have become more outspoken about my experience.
These women inspired me to never give up and to always fight back. This helped me to overcome many obstacles and to start my business right before the COVID-19 pandemic. Consequently, one of my business goals is to provide opportunities for women to advance their careers in my company. To give back I have also donated to the Me Too movement and plan to give a portion of my revenue from Luxury Fashion Rentals to this and other charities in the future.
Luxury Fashion Rentals handbag
6. As a young entrepreneur, what advice can you give young women looking to get started in a fashion-focused e-commerce business?
To be successful as an entrepreneur the most important thing is a strong work ethic combined with the right business opportunity. A passion for fashion will help since you will enjoy what you do. An ability to think outside the box and be creative is also important. You will need to be good with using social media and at networking with other people outside of the internet as well. It is important to know your target market, have a good knowledge of your competitors, manage your inventory well, and work with like-minded people. Success will also depend on creating and maintaining the right culture, utilizing strategic planning, and ensuring that you have the right products.
Source: www.forbes.com
Author: Adrienne Jordan
California Mayor Resigns Over Accusations Of Racism After Email On Police Killings Appear Online
James Steward resigned as mayor of Temecula, California, on Friday for the email he sent to a constituent on Tuesday
The email was posted online and sparked immediate backlash, with many accusing Steward of racism for the email's language
Steward apologized for the email in a post on Facebook ahead of his resignation
Temecula, California, Mayor James Steward resigned Friday following accusations of racism over an email about police killings appeared online earlier in the week. The email was sent on Tuesday after a resident asked Steward how he would work to end police violence.
"I don't believe any good person of color has been killed by police," Steward wrote in the email. He also noted he has several African American friends.
The statements met with immediate backlash amid sometimes violent protests for Black Lives Matter and George Floyd, a black Minneapolis man who died pleading for air as a white police officer knelt on his neck.
Steward argued the email was written by voice-text and he didn't read it before sending it.
"Unfortunately I did not take the time to proofread what was recorded. I absolutely did not say that," Steward told the Riverside Press-Enterprise on Thursday. "What I said is, and I don't believe, there has ever been a person of color murdered by police on context to Temecula or Riverside County. I absolutely did not say 'good.' I have no idea how that popped up."
"It was 11 o'clock at night. I looked at it. I thought everything was fine and I sent it. And that was the email that started the firestorm."
Steward's response was met with mixed reactions, with one resident saying he gave Steward the "benefit of the doubt."
"He said sorry, it was an accident," Derek Webb, an African American resident of Temecula, told the Riverside Press-Enterprise. "He's the only one who knows that. But whether you have the word 'good' in there or not, it doesn't necessarily make it better."
Others, including local officials, were not satisfied with the explanation.
"It was unacceptable, and frankly our city deserves better," Temecula Councilman Matt Rahn said.
Ahead of his resignation, Steward wrote an apology on Facebook.
Protestors remonstrate with police officers during an anti-racism demonstration in London after George Floyd, an unarmed black man, died after a police officer knelt on his neck during an arrest in Minneapolis, USA. Photo: AFP / DANIEL LEAL-OLIVAS
Source: www.ibtimes.com
Author: Kevin Billings
Old LiveJournal Database Breach Is Now Being Leaked Online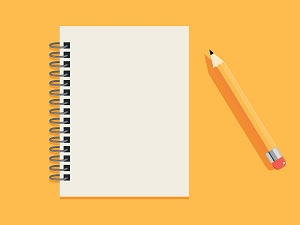 Do you have an account on LiveJournal?
If so, you may have heard the persistent rumors that have been circulating since 2014 that the company was breached and some 33 million user records were stolen.
To this day, LiveJournal denies that they were breached.
Unfortunately, this month (May, 2020), a database containing 33,717,787 records, each with a unique user record, has been found circulating free of charge on the Dark Web. The database contains usernames, email addresses and plain text passwords. Given this fact, despite what LiveJournal may claim, it seems that they were indeed breached.
If there's a silver lining to be found here, it lies not with LiveJournal's response, but with the fact that the database is more than six years old. Even if you have an account on the site, odds are excellent that you would have changed your password at some point in the intervening six years. Just to be safe, however, even if that's the case, the safest course of action would be to change it again.
It's also worth repeating that if you're in the habit of using the same password across multiple web properties, and you recycled your LiveJournal password on some other website, you'll need to reset those passwords as well. This would also be an excellent time to break yourself of that habit. Start using different passwords on every website you access and enable two-factor authentication protocols everywhere you can.
Sadly, LiveJournal's response to the existence of the database has been to double down on their denial, but the evidence that a breach occurred seems overwhelming. The account information had to come from somewhere, after all, and the record count aligns almost perfectly with the persistent rumors. Even though this is an old breach, change your LiveJournal password right away, just to be safe.
Source: www.macsatwork.com
Author: Posted by macsatwork On June 6, 2020