Since October, Good Samaritan in Ambridge, along with Our Lady of Peace in Conway, Saint John the Baptist in Baden, and Saints John and Paul in Franklin "In the heart of Arkansas lies a treasure," reads the first sentence of "Feasts of Eden," a cookbook penned by Ruby Thomas, founder of the seminal Red Apple Inn on Eden Isle, and great-grandmother to Little Rock restaurateur Scott McGehee. In 1997, I walked into the Berkeley Art Museum to be greeted by a staggering sight: an array of some 20 quilts unlike any I had ever seen. Their unbridled colors, irregular shapes and nearly reckless range of textiles telegraphed a tremendous energy and the implacable ambition, and confidence, of great art. As mass unemployment looms, the government is reverting to policies that have wrecked lives and worsened low pay and insecurity, says Guardian columnist John Harris The Genesis House Jump Start Program and Launchpad of tiny homes gives families without a home a place to rebuild their lives.
Since October, Good Samaritan in Ambridge, along with Our Lady of Peace in Conway, Saint John the Baptist in Baden, and Saints John and Paul in Franklin Park work collectively as the "Great Grouping," a reorganization of parishes in the Catholic Diocese of Pittsburgh that's expected to be completed next year. Volunteers operate a food bank, cook a hot meal once a week, and work with the YMCA to supply schoolchildren with meals.
AMBRIDGE — Vehicles line the parking lot of Good Samaritan Parish on Glenwood Avenue at least 15 minutes before its food pantry opens. People come not only to receive boxes of canned goods; fresh fruit and produce; bread; milk; butter; juices; and frozen meat, but also for Tuesday evening's bonus: a free, hot, take-out meal.
Ron Genauldi of Ambridge, driving an older-model Chevy van, comes once a week. Immediately, a volunteer rushes to greet him.
Genauldi asks about the hot meal, which this night is chicken enchilada, Mexican rice, and mixed fruit cubes.
He'll take one.
"How about a box of produce?"
Genauldi says he's still eating the last one he got.
"I think the ministry's great for the community, especially Ambridge, especially the people that don't know they need to be down here to get some free food and some help in any way they can because they need it whether they know it or not — and it's a friendly place, too," he says.
Many do need it now.
Last month, The Times reported the area's April jobless rate — largely due to the novel coronavirus lockdown — was the highest since the collapse of the steel industry in the 1980s. Roughly 15,900 Beaver County residents were out of work. The county's unemployment rate was 18.7 percent — the region's second highest — up from its March jobless rate of 6.4 percent, according to the Pennsylvania Bureau of Labor and Industry. More than 2 million Pennsylvanians have filed for unemployment since mid-March.
And that's when Good Samaritan and three area Catholic churches ramped programs to serve the needy, not only in Ambridge, but surrounding communities. Some come as far as Ohio.
Since October, Good Samaritan, along with Our Lady of Peace in Conway, St. John the Baptist in Baden, and SS. John and Paul in Franklin Park work collectively as the "Great Grouping," a reorganization of parishes in the Catholic Diocese of Pittsburgh that's expected to be completed next year.
"It's not as arrogant as it sounds," said Cindy Deschaine of Economy, director of faith formation for the three valley churches of the self-named group. "That's what we call ourselves. We don't have a name yet. We won't get that until next year. When the pastor went to every church, everybody would say to him, 'Oh, you're going to love it here. We're so great.'"
With the grouping's various community outreach programs — especially for the food insufficient — the churches accomplish great things.
Good Samaritan's Society of St. Vincent de Paul — a lay organization that offers services to the community's most vulnerable — previously operated a food pantry, but assisted only about 20 to 30 families three times a year, Deschaine said — usually at the holidays.
When the pandemic hit, the Great Grouping realized need would escalate and assumed, tweaked and expanded operations.
"We started with what they had on their shelves and put a plea out to our parishes," said Deschaine, and filmed a video posted on Facebook.
"That's what started the donations rolling in," she said. Within three days, enough canned, boxed and other non-perishable items were received to enable volunteers to launch the new pantry.
"It was that quick of a turnaround," she said, complimenting parishioners for their generosity of not only food, but money.
"Over 200 volunteers signed up to get it off the ground. It was amazing — amazing and beautiful," she said. "Now, we give out 170 to 200 boxes a week."
The pantry had buy-in from other churches and community, too.
New Hope Lutheran Church in Cranberry Township also provides food, and volunteers grocery shop for items to "fill in the gap."
"Every time we need something, it shows up," she said. "If I told you we needed jelly now, by the time I go to the pantry somebody would drive by with jelly to drop off. God truly does work in such wonderful ways for everything we do."
Each church in the grouping has a collection site and every day two volunteers from Saints John and Paul pick up what's donated and deliver to Good Samaritan where it's sorted and readied for boxing.
Economy Ambulance Services hosted a food drive.
A Society of St. Vincent de Paul member delivers to elderly and shut-ins who can't come in person.
Deschaine said the grouping also works with the Center for Hope in Ambridge, which also operates a food bank.
The pantry at Good Samaritan operates from 10:30 a.m. to 1 p.m. every day except Sunday, and from 4 to 5:30 p.m. Tuesdays, simultaneously with the hot meal distribution.
The pantry and hot meals are open to anyone — no questions asked, Deschaine said.
"God teaches us to give without question … You have to look at each person as God sent them to you because he wanted you to help them," she said. "When you run out, come back. We don't have any checks or balance. When you need it, you come."
And Deschaine does not think anyone abuses the system.
"In the Catholic faith, we lean a lot on saints to help us lead by example," she said. One is St. Teresa of Calcutta who served the sick and poor.
When COVID-19 hit, volunteers prayed to St. Teresa every morning, said Deschaine, "to help us remember that we're not there to judge another person. We're there to be that face of God to them and after truly a week, maybe two, I don't feel we've been taken advantage of at all. Everyone is here because God wants us to help them."
Each box feeds a family of four for a week, she said. Boxes are filled with cereal, rice, pasta, pasta sauce, soups, canned meats, vegetables and fruits, ramen noodles, peanut butter, jelly, macaroni and cheese. Many are brand-name products.
"Everybody gets a Little Debbie snack because we want everybody to have a smile," Deschaine said. "That's the first thing they see when they open the box."
Plus, each box contains a trash bag and roll of toilet paper.
"It's all about preserving human dignity," she said.
As part of the federal Coronavirus Food Assistance Program, the USDA's Agricultural Marketing Service partnered with national, regional and local suppliers impacted by the closing of food-service businesses to buy and package family-sized boxes of produce, dairy and meat products for distribution to food banks, non-profits, and community and faith-based organizations serving those in need.
U.S. Secretary of Agriculture Sonny Purdue expected that the first round of the Farmers to Families Food Box Program would deliver up to 40 million boxes throughout the country by June 30, according to the USDA.
Great Grouping is a recipient of the program, Deschaine said, through which it receives milk, eggs, butter, meat, bread, and fresh produce from local providers including Monteverde's Inc. in Pittsburgh; Schneider's Dairy Inc. in Whitehall; and Turner Dairy Farms in Penn Hills.
Grace Struss of New Brighton has visited once a week since June, this night picking up three dinners, a box of fresh produce, bread, and juice.
"It's very kind and giving of them," she said of Great Grouping volunteers. "We appreciate it. They're so helpful."
Her reaction is typical of most, Deschaine said.
Some, who never expected to find themselves in a food line, cry.
Others promise a monetary donation when unemployment checks arrive – like the woman who gave Deschaine $20.
"Not that we want people to pay us back," she said. "Seeing the face of God in them is what we hope that we're that face for them."
Deschaine said volunteers "definitely form relationships with the people that come through. We know who they are; what the kids' names are. There have been some beautiful experiences."
One autistic boy who comes with his grandmother brings her flowers. Through their conversations, she knows his interests and favorite movie.
"We play out the lines from the movie when he comes through the line," she said.
"It's more than just giving food. We're giving fellowship to others in a very dark time in our world's history, in our country's history."
Good Samaritan hosted a fish fry on Friday nights until the pandemic reeled it in.
But the church still had food supplies and cooks offered to make meals and give them out, said Deschaine.
SS. John and Paul has a group called Meal Makers that prepares meals for those who are sick, facing unexpected or planned surgery, or other instances when meals are needed.
Members wanted to assist with the weekly take-out meals, too, offered Tuesdays to "anyone in need whether you are laid off, not working, or just need a little help."
Different groups in the Great Grouping — Christian Mothers or choirs, for example — volunteer to prepare the meal. This day Meal Makers signed up to cook, package and pass food to those who walk or drive up in the parking lot.
Nina Faber and her 14-year-old daughter, Evelyn, of Marshall Township were food runners Tuesday.
"This is a wonderful opportunity to give back to people that are in need, particularly during this time of COVID. We're all struggling," Nina said. And it's a chance for her daughter to "give back and experience what it feels like to help others."
This was the first time the pair volunteered, but they've signed up for several more times throughout the summer. "I'm kind of excited by it. They make it very easy," she said,.
"I think it's an amazing way to give back," Evelyn said. "And it's really good to help others during this time."
Eventually, when people can gather communally, meals will be served in Good Samaritan's dining hall.
And Good Samaritan became a grab-and-go meal distribution site for children when schools were shut down during the pandemic. The church partnered with the YMCA of Beaver County. Lunch is available for pick up at schools; breakfast and dinner at the church from 11 a.m. to 1 p.m. Meals vary based on what's donated, Deschaine said. About 225 students are served.
Janet Roberto, director of outreach at Saints John and Paul, was among those loading food and produce boxes into trunks of cars and handing out hot meals Tuesday.
Why does she volunteer?
"That's just who God made us to be. I don't know how not to," she said. "I don't mean that to sound arrogant at all. It's our responsibility — just to love people where they're at and help them. That's just what we're meant to do. We're all in this together. There's no way around it."
To watch a video of the food pantry and hot meal distribution, visit www.timesonline.com.
Source: www.timesonline.com
Author: Marsha Keefer
HIGH PROFILE: Restaurateur Scott Thomas McGehee 'obsessed with Arkansas culture'
"In the heart of Arkansas lies a treasure," reads the first sentence of "Feasts of Eden," a cookbook penned by Ruby Thomas, founder of the seminal Red Apple Inn on Eden Isle, and great-grandmother to Little Rock restaurateur Scott McGehee.
The line is meant to describe the place of Eden Isle, a resort located four miles west of Heber Springs on Greers Ferry Lake. But it also summarizes perfectly the personal philosophy of the 50-year-old McGehee, founder of some of Arkansas' best-known and most successful restaurant concepts.
"I'm obsessed with Arkansas culture," he says. "A lot of people from here, I don't think, understand the breadth of our food culture completely."
McGehee is animated as he talks native Arkansas products, a current that runs through his Yellow Rocket Concepts restaurants ZaZa Fine Salad + Wood-Oven Pizza Co. (Little Rock and Conway), Big Orange and Local Lime (Little Rock and Rogers), and Little Rock's Heights Taco and Tamale Co. Even the bar menu at his wildly successful Lost 40 Brewing in Little Rock honors the home state, with native purveyors proudly listed and italicized to spotlight their provenance.
But it's more than just foodstuffs that, like the 20 crates of locally grown tomatoes stacked in McGehee's garage, infuse his restaurants' menus. Each morsel of a Yellow Rocket operation is a story, every crumb a memory and every plate passed from creator to consumer a validation of a land and its people. It's a heritage, he says, that's all too quickly slipping through our fingers.
"True Arkansas restaurants are disappearing, absolutely, a few more every year slowly and methodically replaced by chain restaurants," he says. "If you go to the Arkansas Heritage Association's Food Hall of Fame, they dig up all of these old pictures of the great restaurants and some of the amazing, incredible stuff they were doing.
"The Red Apple Inn was a really magical place for me. It was Ruby's kitchen that exposed me to the magic of taking things from the garden and manipulating them with your hands and creating magic. That's what cooking is all about."
Scott Thomas McGehee was born in Fayetteville in February 1970. His father, Frank McGehee (1926-2005) and mother, Linda Brown, were students at the University of Arkansas, where Frank played football.
DESHA COUNTY NAMESAKE
His is a family steeped in the terroir and timbre of the Natural State: Benjamin McGehee arrived in the Arkansas Delta with his family from Alabama in 1857. A namesake town sprang up, formalized when Benjamin's son Abner built the community's first commissary, wherein would reside McGehee's post office, in 1878.
The family's story rose and fell through the years. The railroad transformed the town of McGehee, and fueled local fortunes, only to be nearly wiped out in the Flood of 1927 from which it would take decades to recover. Scott's great-grandfather Herbert Thomas built his wealth and reputation through an insurance company and banks in Fort Smith and Booneville as well as various high-profile political activities. He also bought and developed the 500-acre Eden Isle a few years before the economic malaise of the 1970s badly damaged the family fortune.
Scott grew up comfortably but never too far removed from family members who had built things, stumbled and rose again, by the work of their hands.
"I was born into a passionate family, passionate for food, travel, art, history, science," he says. "I was really engaged in that, a nice little nerdy kid growing up. I would get lost looking at the mushrooms and the bugs and leaves. I was a little more of a romantic-type of kid."
"He was sweet and fun and full of life," says Linda Brown, his mother. "I always cooked with him and my daughter, who's a year and a half older. We used to pull up chairs to the counter and I would let them help me measure and pour and make things. They both liked doing that. His grandmother [Jane McGehee Wilson] was a wonderful cook, too.
"Scott always liked food. He was more likely to try unusual foods, more than other children. Going by the grocery store after school, all of the kids would get off the bus and grab Fritos or something. He would get an artichoke and come home and make artichoke and hollandaise."
The family's standing in the state's restaurant industry — including his great aunt Mazie Collier who ran the Copper Kettle Restaurant in Hillcrest and his father's partnerships in Juanita's and Blue Mesa Grill — gave McGehee a front-row seat to generations of Little Rock dining history.
"I was exposed to what was, really, a very colorful culinary scene all the way up until I went to college," he says. "I went to college in Fayetteville as a history major, but mostly I studied drinking and recreation. I didn't do very well."
Coming back home, he enrolled at University of Arkansas at Little Rock and worked at local restaurants, first U.S. Pizza then Blue Mesa Grill. When the chef there left, co-owner Mark Abernathy pushed the young foodie into the starring role in the kitchen.
"I got a taste of what it was like to do something a little more elevated," Mc­Gehee says. "Everything from my past came welling up and coalesced into this understanding, for the first time, I can do this for a living. My father always wanted me to get a business degree and go into business or be a lawyer or whatever. But it occurred to me, suddenly, that this was my future."
OOH LA LA
On the advice of his father, McGehee looked around for the best restaurant he could find to gain practical experience. Having read about it in a national magazine, he wrote multiple letters to Chez Panisse in Berkeley, Calif., for a tryout, a move less of ego than of naivete.
"I didn't realize they had a stack of resumés from the floor to the ceiling of chefs with credentials from all over the world who wanted to work there," McGehee says. "If I knew how preposterous it was for me to be there, if I had any idea, I probably wouldn't have gone."
McGehee's letter somehow sparked a reply. He loaded up his belongings and a pal — Roger Runnells, himself on a quest to become a master baker — and headed for the West Coast.
"They couldn't believe this kid from Arkansas actually showed up," McGehee says. "The late Catherine Brandel, one of the great chefs there, was like, 'Wow, I can't believe you're here. Come in tomorrow, bring your knives and we'll give you a tryout, see how it goes.'"
What McGehee lacked in classic training — he left that first meeting to go buy knives, not knowing it was mandatory to have one's own set — he made up for in attitude.
"I was very humble, very kind, very respectful," he says. "My first day they told me to sweep, I swept the polish off the floor. For the first week, I don't think I said a word. They were like, 'Is this guy OK?' I was there to earn a job."
After a week, McGehee was aboard and began his dual education at California Culinary Academy and the acclaimed restaurant. If there was any part of the experience he didn't appreciate in the moment, he's had plenty of time since, as the lessons learned from the chefs there, as well as Alice Waters, the restaurant's legendary owner and activist, continue to inform his professional life.
"Alice Waters, the greatest thing she taught me was how to taste," he says. "Ingredients change seasonally and day-to-day and no two tomatoes have the same level of acidity. You have to balance and use your palate. That's a skill you learn over a lifetime, how to evoke a feeling when you taste something."
McGehee was already rooted in food-as-culture, but those concepts were elevated globally by the eclectic crew at Chez Panisse.
"I learned that cooking was bigger than just the food," he says. "There was a lot of historical debate, philosophical, sociological, political and racial talks being in that environment. It was different back then; we worked 10-12 hours a day, six days a week. There were no 40-hour workweeks. We spent a lot of time together."
BREAKING BREAD
Upon completion of culinary school and after flirting with the idea of opening a restaurant, McGehee decided to return to his home state. He and Runnells, who had gained a similarly impressive education in baking under Craig Ponsford, decided to launch a new kind of establishment in Little Rock to fill a gaping hole in the local culinary landscape.
"The things you could not get in Little Rock at the time were really great, crusty European bread, really good espresso and really good cheese," he says. There was, however, a growing taste for such things.
"In 1990, people in Dumas didn't know what arugula was," McGehee says. "By 2000, they all knew because they were watching the Food Network. So, when we opened Boulevard Bread Company [in 2000], it was incredibly magical. It never occurred to me that it would be anything other than a success."
McGehee would sell to his Boulevard partners 10 years later, turning his eye to shoring up other holes in the local food market, breaking new ground and, always, leveraging fresh ingredients from local farmers, a tactic he learned under Waters.
"At Chez Panisse, the farmers brought in their produce every day and the menu changed daily. That style of cooking was very unique in that era," he says. "It occurred to me that I can take farm-fresh produce that doesn't cost more than the crappy produce that's shipped halfway across the world and I can give people a $50-$100 experience for $8-$12. I realized, starting with Boulevard, that that was my calling."
His other ventures quickly grew — nine restaurants and the brewery in about 12 years — each managed by the same people-forward philosophy.
"When we had one and two stores, he was physically present in the stores all the time," says Amber Brewer, Yellow Rocket's brand and creative director. "What he did, and this is what good leaders do, once we had a third store and a fourth store, he not only recognized talent and hired people and partnered with people, he also let them lead.
"I think he does a very good job of surrounding himself with like-minded talent and empowering them to lead themselves, which makes them invested. That has a real trickle-down effect."
LOW-HANGING FRUIT
Success in business has fueled other passions. An avowed progressive, Mc­Gehee snorts at the labels that often get in the way of doing the right thing in society, especially for disenfranchised and impoverished children.
"I think our kids are the low-hanging fruit," he says. "We — as right, left, Democrats, conservatives, whatever — should all be on board with exceptional education at the highest level for every child. That's it. To me, that's a non-partisan, easy issue. It's something that we should have done 100 years ago or 500 years ago, whenever. In the Middle Ages.
"But, also exceptional health care, certainly for every child and, I think, for every human being, at the highest level. Nutrition, particularly for kids. Kids need that brain food. Every child deserves that growing up, to have that security."
McGehee puts his polenta where his politics are. He's cooked for countless charitable causes, manned an outdoor kitchen for the World Central Kitchen organization to feed 10,000 in the aftermath of Hurricane Dorian and brewed a beer the proceeds of which went to fund California wildfire relief.
This spring, he was one of the first restaurateurs in Little Rock to deliver free meals to front-line health care workers, police, firefighters and nonprofits and, along with his partners, one of the few restaurants to keep paying staffers, even though he didn't know where the money would come from under covid-19 lockdown. And then, Yellow Rocket restaurants were among the very first to figure out curbside service that got things moving again, safely.
Paying employees when he couldn't even pay himself follows the strict personal and corporate philosophy of respect for each individual to which he's long adhered. His focus on the people who work in his restaurants is as well-refined as on the ones who are eating there, a quality that's vital in an industry replete with people seeking first jobs, second chances and, often, plagued by addiction. All of which McGehee knows something about.
"I'm no angel. I drank too much. I did drugs. I never went over the cliff. I walked up to it many times. I don't think I've ever been a real addict, but I've had bouts," he says. "Looking back on it, what a waste. What a ridiculous waste of time.
"I relate to a lot of my young work family and I tell them what I went through. I train them on what I call The Big Three: learn how to be honest, how to be consistently sober and how to be consistently positive. We're getting a lot here in 2020 and if you're sober and honest, it's a lot easier to be positive. All three of those go hand-in-hand."
The system not only helps Yellow Rocket Concepts go, it's equipped employees to go on to run restaurants of their own, two of whom are now in partnership with him.
"You look at the people he works with and how he has been able to develop a team where each of them has their own key responsibilities while he is integral to the whole," says Wally Gieringer, former restaurateur and president of Krebs Brothers Restaurant Supply, who's advised McGehee since Boulevard.
"The proof's in the pudding; we've worked with people who are proteges that worked under Scott. He's very proud not to have lost somebody, but to have developed talent to a point where they can go off and do their own thing."
CHEESE DIP CHALLENGE
For everything he's built and accomplished — he once defended the state's honor against Texas in a cheese dip head-to-head before members of the U.S. Senate — Mc­Gehee received 2020 Proprietor of the Year honors from the Arkansas Food Hall of Fame. He's platting his dream project, an Arkansas-forward finer dining homage to his great grandmother named Ruby's. He sees his life — the past, the pitfalls and the purpose — more clearly than ever.
"I've been on a journey in my life and I've been a cocky little [expletive] before. I mean, I've always been nice, but I look back and I'm like, yeah, I was a little much, you know?" he says. "My father passed 15 years ago and didn't leave me a red cent and I'm glad because I'm self-made in a way. But really, I'm not. I'm excessively fortunate to be born into a world where I have every advantage. I have a debt to society that I can never repay in my lifetime and I won't lose sight of that. Not for one second. It's something that I think about every day, particularly now.
"Being hateful, to me, is hard. It doesn't feel good and it's hard on your soul. It's not the natural way that we behave, as humans. If we can take the kids being born today and treat them equitably and fairly without systemic racism, 20-30 years from now that would flip our world right-side-up in the best of ways, I believe.
"Will it happen? I don't know. Does it have to happen? Absolutely. We have to find a way and I'll be screaming that from the hilltops until the day that I die."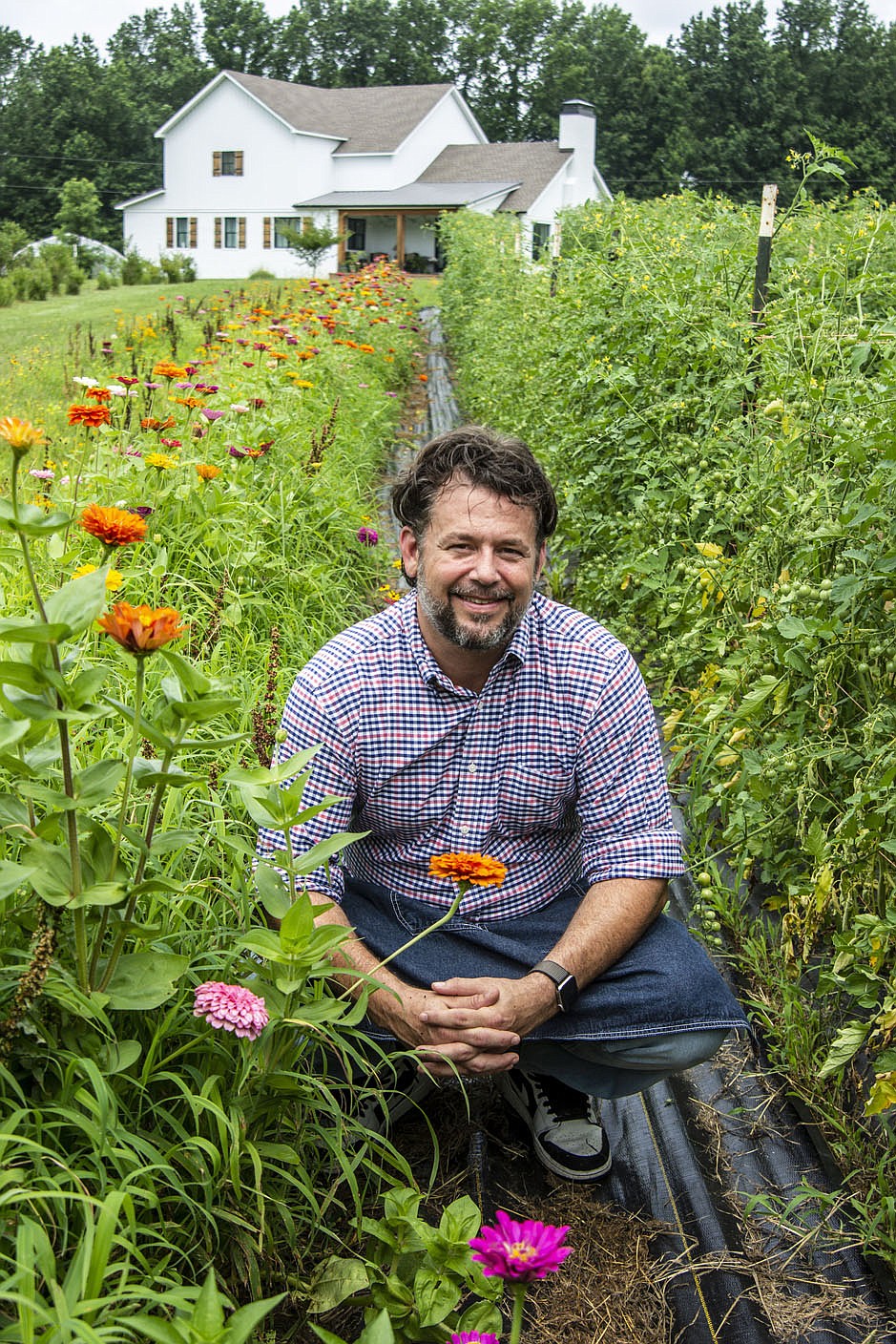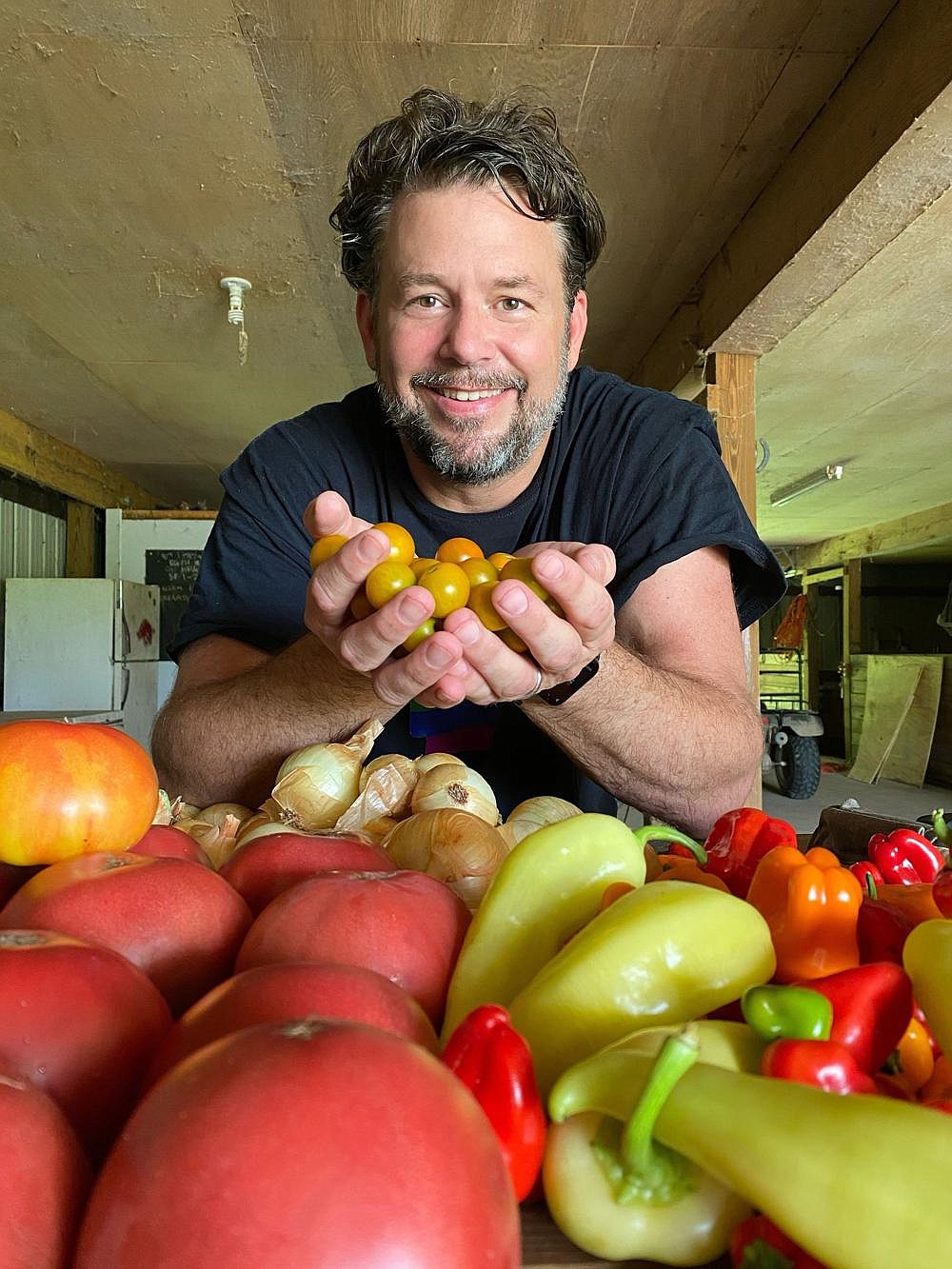 More News
Self Portrait
Scott Thomas McGehee
DATE AND PLACE OF BIRTH: Feb. 16, 1970, Fayetteville
FAMILY: Married to Angel Natasia McVay; children Milo Micajah McGehee, 20; Eli Aidan McGehee, 18; Chloe Jelana Butler, 16
IF YOU COULD MAKE SOMETHING THE OFFICIAL ARKANSAS STATE DISH, WHAT WOULD IT BE? Solely based on growing up at my great-grandmother Ruby Thomas' table, it would be field peas, (lady peas, purple hull peas or black eye peas), skillet fried pone bread and green tomato pickle. Those three are the base dish that was a 12-month staple in our family tradition. To complete the plate, add your favorite Arkansas seasonal vegetables.
IS THERE ANY DISH THAT HAS THUS FAR PROVEN YOUR NEMESIS? Not yet.
HAD YOU NOT BECOME A CHEF, YOU'D MOST LIKELY HAVE BEEN: Cooking professionally came into my life at a pivotal time. I was firmly on the wrong path. Without food and the creative outlet it inspires, and the mentors I met on my journey, I can't imagine that things would have ended well.
YOU'RE STRANDED ON A DESERT ISLAND WITH WHAT THREE THINGS FROM THE KITCHEN? A high-quality chef's knife is a must. A large cast-iron Dutch oven. A blow torch.
YOU'VE JUST BEEN GREEN LIGHTED FOR YOUR OWN TV COOKING SHOW — WHAT DO YOU CALL IT AND WHAT'S IT ABOUT? "The Melting Pot"; a cooking show that peels back the layers of time through traditional recipes and ingredients that reveal how all the world's cultures contribute to what we eat.
WHAT FOOD IS YOUR GUILTY PLEASURE? Packaged ramen noodles.
WHAT IS YOUR FAVORITE FOOD INFLUENCE OR CULINARY/ETHNIC TRADITION? That's like choosing a favorite child, but I'll throw a dart and say Italian food. With my family in Arezzo, and having spent so much time there exploring, tasting and cooking, certainly a large piece of my heart remains in Italy.
WHEN DOES FOOD BRING YOU THE MOST JOY? A great meal brings friends and family together. Couldn't imagine anything more joyful than that.
Source: www.nwaonline.com
Author: DWAIN HEBDA SPECIAL TO THE DEMOCRAT-GAZETTE
Patch work
In 1997, I walked into the Berkeley Art Museum to be greeted by a staggering sight: an array of some 20 quilts unlike any I had ever seen. Their unbridled colors, irregular shapes and nearly reckless range of textiles telegraphed a tremendous energy and the implacable ambition, and confidence, of great art.
They were crafted objects that transcended quilting, with the power of painting. This made them canon-busting, and implicitly subversive. They gave off a tangible heat. I left in a state of shock. I knew I had been instantly converted but I didn't yet know to what.
In memory the California show became a jubilant fugue of small squares of velvet in deep gemstone hues, dancing with not much apparent order yet impeccably arranged for full effect. My first thought was of Paul Klee, that kind of love-at-first-sight allure, seductive handmadeness and unfiltered accessibility, only bigger and stronger.
The planets had aligned: I'd happened on the first solo show anywhere of Rosie Lee Tompkins, an exemplar of one of the country's premier visual traditions: Black improvisational quiltmaking, an especially innovative branch of a medium that reaches back to African textiles and continues to thrive.
Tompkins' work was one of the century's major artistic accomplishments, giving quiltmaking a radical new articulation and emotional urgency. I felt I had been given a new standard against which to measure contemporary art.
Rosie Lee Tompkins was a pseudonym adopted by a fiercely private, deeply religious woman, who as her work received more and more attention was almost never photographed or interviewed. She was born Effie Mae Martin in rural Gould, Ark., on Sept. 9, 1936. At the time of the show, she was 61 and living in Richmond, Calif., just north of Berkeley.
Over the years, I would be repeatedly blown away by work that was at once rigorous and inclusive. Tompkins was an inventive colorist whose generous use of black added to the gravity of her efforts. She worked in several styles and all kinds of fabrics, using velvets — printed, panne, crushed — to gorgeous effect, in ways that rivaled oil paint. But she was also adept with denim, faux furs, distressed T-shirts and fabrics printed with the faces of the Kennedy brothers, Martin Luther King Jr. and Magic Johnson.
A typical Tompkins quilt had an original, irresistible aliveness. One of her narrative works was 14 feet across, the size of small billboard. It appropriated whole dish towels printed with folkloric scenes, parts of a feed sack and, most prominently, bright bold chunks of the American flag. What else? Bits of embroidery, Mexican textiles, fabrics printed with flamenco dancers and racing cars, hot pink batik and, front and center, a slightly cheesy manufactured tapestry of Jesus Christ. It seemed like a map of the melting pot of American culture and politics.
While works like this one relate to pop art, others had the power of abstraction. One of her signature velvets might be described as a "failed checkerboard." Its little squares of black, dark green, lime and blue slide continuously in and out of register, creating the illusion of ceaseless motion, like a fractal model of rippling water.
This surface action reflected her constant improvisation: Tompkins began by cutting her squares (or triangles or bars) freehand, never measuring or using a template, and intuitively changed the colors, shapes and size of her fabric fragments, making her compositions seem to expand or contract. As a result, her quilts could be deliriously akimbo, imbued with a mesmerizing pull of differences and inconsistencies that communicates impassioned attention and care.
"I think it's because I love them so much that God let me see all these different colors," Tompkins once said of her patchworks. "I hope they spread a lot of love."
Organized by Lawrence Rinder, the museum's chief curator, that 1997 Berkeley show helped boost her reputation beyond the quilt world centered in and around San Francisco. This September many more people will have similar moments of their own, and feel the love implicit in her extraordinary achievement, when "Rosie Lee Tompkins: A Retrospective" — the artist's largest show yet — opens at the Berkeley Art Museum for a run through Dec. 20. (It debuted briefly in February before the coronavirus lockdown.)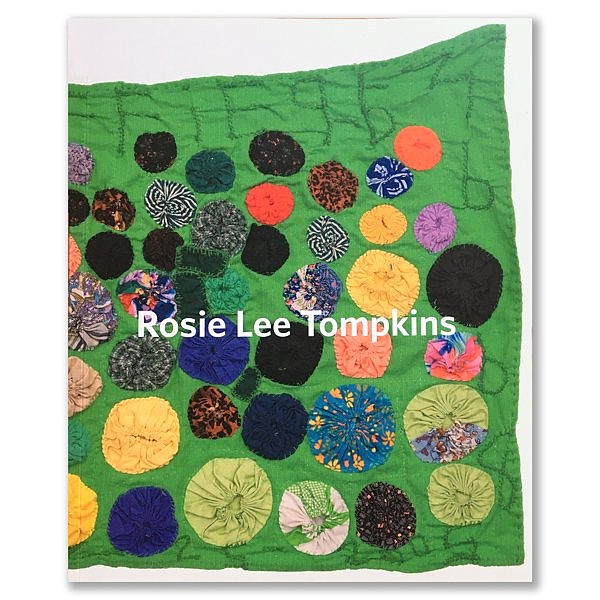 The museum's website, bampfa.org, offers a robust online display and 70-minute virtual tour.
This exhibition, again organized by Rinder, the museum's director until March, with Elaine Y. Yau, a postdoctoral curatorial fellow, marks the end of a 35-year saga. Though it began with Effie Mae Martin, it came to include a small, nervous collector named Eli Leon, who met her in 1985, fell in love with her quilts and those of many other Black creators in and around Richmond, and devoted half his life to acquiring, studying, exhibiting and writing about their work.
Tompkins grew up the eldest of 15 half-siblings, picking cotton and piecing quilts for her mother. She had grown up as her mother's apprentice in a kind of atelier: a small town full of female friends and relatives who quilted, the older ones showing and telling the younger ones how it was done.
More and more I saw her as a great American artist.
In 1958 she joined the postwar phase of the Great Migration, moving to Milwaukee and then Chicago, eventually settling in Richmond, a busy California port and shipyard that had become a destination for thousands of Black people who moved out of the South, many bringing with them singular aspects of rural culture.
She studied nursing and for the next two decades or so worked at convalescent homes, a job she is said to have loved. Tompkins married and divorced Ellis Howard, raised five children and stepchildren, and started to make quilts to sell at the area's many flea markets, along with other wares. She had a printed business card that offered "Crazy Quilts and Pillows All Sizes." By the late 1970s, according to the current exhibition's catalog, she was earning as much as $400 a weekend from sales and quit her nursing job.
The flea markets were a quilter's paradise in the 1970s, '80s and beyond, places where the necessary materials were plentiful and cheap: printed, embroidered and sequined fabrics, beaded trim, crocheted doilies, needlepoint, buttons, secondhand clothing, costume jewelry — all of which, and more, Tompkins incorporated into her art.
The area was also paradise for quilt collectors, one of whom was Leon, born in the Bronx, N.Y., in 1935 and trained as a psychologist, whose collecting instincts verged on hoarding. He had also worked as a graphic designer and, sometime in the late 1970s, after years of haunting the area's flea markets and yard sales for whatever appealed, he zeroed in on the visual vibrancy of quilts, evolving into a self-taught scholar. He lived frugally in a small bungalow in Oakland, Calif., that was eventually packed to its rafters with quilts, except for his dining room and kitchen. These were menageries of previous flea market obsessions, artifacts of between-the-wars popular culture — crafts, milk glass, dolls, cookie tins, but also meat grinders, toasters and enamel saucepans — mostly in the jade greens.
Around 1980, Leon turned his gimlet eye to searching out Black quilts and interviewing their makers. At flea markets, he would approach anyone selling anything to ask if they knew of quilts for sale. One day he asked a woman selling kitchen utensils — Effie Mae Howard. He would later write, "She was evasive but eventually let on that she herself dabbled in the craft."
Thereafter he bought everything she would sell him, sometimes going into debt to do so. They were the jewels in the crown of a collection of Black quilts that would eventually number in the thousands.
Tompkins and Leon were an odd pair, both willful, defensive and fragile. Each had survived a nervous breakdown or two; Tompkins', coming sometime in the late '70s, deepened the spirituality and intensity of her work, making it more than ever a haven from the world. Leon's first came early, after his wife of five years left him. (They had met as students at Reed College, in Oregon, and married, even though they both knew he was gay.)
Leon believed Tompkins was a great artist and at one point made notes about illustrating an essay about her with works by Michelangelo, Mondrian and Picasso. The quilter thought she was an instrument of God and saw her work as an expression of her faith and his designs. "If people like my work," she once told Leon, "that means the love of Jesus Christ is still shining through what I'm doing."
Eli's devotion to her work made him a supplicant, willing to do anything — bring her fabrics and art books — to help with her work. He devised Rosie Lee Tompkins as her "art" name, to preserve her privacy. Within a year, Leon began building a resume of articles, exhibitions and lectures about the importance of Black quilts as well as their frequent emphasis on improvisation and their links to African textiles. In doing so, he contributed to the national awareness of quilts of all kinds by Blacks, which have been increasingly studied and exhibited since around 1980, thanks to the influences of the civil rights movement, feminism and multiculturalism.
His 1987 show, "Who'd a Thought It: Improvisation in African-American Quiltmaking," included a catalog essay by well-known Africanist Robert Ferris Thompson alongside his own. It opened at the San Francisco Craft and Folk Art Museum in 1987 and, over the next decade, toured to 25 museums.
Leon made three trips to the South — on a Guggenheim grant in one instance — to meet the relatives of quilters he knew and collected. In Arkansas, he visited Tompkins' mother, Sadie Lee Dale, and bought one of her quilts, too.
Rinder's Tompkins conversion took place in a show of black and white quilts that Leon organized in 1996 at the Richmond Art Center. The textile of hers that jumped out at Rinder is impressive even in photographs. Made from a family of velvets, it resembles op art, only softer, less mechanical and more appealing.
Gallery: Patch work
Tompkins' work triggered a kind of joy on first encounter. You could hear it in the reviews of the 2002 Whitney Biennial, which Rinder organized during his stint there as curator of contemporary art. He put three of her quilts in the show, one of which the Whitney acquired.
After a final decade that was a nearly vertical trajectory, hurtling toward art world fame, Tompkins died at 70 on Dec. 1, 2006, at her home. There were obituaries in The New York Times, the Los Angeles Times, The Washington Post, the San Francisco Chronicle and The Boston Globe.
In 2013, Leon received a diagnosis of dementia and was worried about what would become of his collection, which he wanted to keep intact. It was overflowing not only his house but a small, climate-controlled annex he had built behind it.
I visited him that fall, to be stunned all over again when Leon and Jenny Hurth — his exemplary friend, assistant, fellow quilt lover and, after 2011, his most constant caregiver — unveiled a succession of Tompkins velvets, clipping them to the molding above the double doors between his living and dining rooms.
Hurth introduced me to another dimension of Tompkins' creativity: the words and numbers that she awkwardly whipstitched to her quilts, adding a layer of personal meaning in a spidery script that sometimes resembled graffiti done with a Rapidograph. She signed nearly everything with her real name, Effie, or some combination of Effie Mae Martin Howard, and often added her nearly palindromic date of birth, 9.6.36, or the birth dates of her sons, her parents and other relatives she wanted to honor.
Sometimes the embroidery reflected her daily Bible reading, as did her addition of applique crosses. She also said they were meant to improve the relationships between the people evoked by the numbers. In her "Three Sixes" quilts — inspired by the 6's in the birth dates of three family members — she acknowledged them by limiting her palette to three colors: orange, yellow and purple.
Leon died on March 6, 2018, at 82, at an assisted-living home. To raise money for his care, Hurth oversaw multiple yard sales for the contents of his house — except the quilts. The question of their destiny hung uneasily in the air.
Several months later came amazing news: Leon had bequeathed his quilt collection to the Berkeley Art Museum, a tribute to the early advocacy of Rinder. The final count was 3,100 quilts by over 400 artists.
Tompkins — represented by more than 680 quilts, quilt tops, appliques, clothing and objects — is undoubtedly the star. Laverne Brackens, a well-known fourth-generation quilter in Texas, is a close second, with some 300 quilts.
The bequest automatically transforms the Berkeley museum, and its parent institution, the University of California, Berkeley, into an unparalleled center for the study of Black quilts. The museum has already received a $500,000 grant from the Luce Foundation for a follow-up survey of Leon's entire gift in 2022.
Because of Tompkins' improvisation, a close look doesn't reveal refinement or rote technique — skill for skill's sake. It shows small individual adjustments made and liberties taken, almost granular expressions of imagination and freedom. In addition, the fabrics — variously elegant, everyday and ersatz — bring a lot with them, not just color and texture but also manufacturing techniques and social connotations. Do you think polyester double knit might look cheap used in a quilt? Think again. Cotton flannel and beaded and sequined silk crepe might not be a winning combination? Likewise. Such physical realism is all but impossible to achieve with paint.
As an artist, Tompkins all but abandoned pattern for an inspired randomness with an emphasis on serial disruptions that constantly divert or startle the eye — like the badge of a California prison guard sewn to an otherwise conventional crazy quilt. Another narrative quilt is more like a wall hanging, or maybe a street mural, pieced with large fragments of black and white fabric and T-shirts printed with images of Black athletes and political leaders. Rows of crosses made from men's ties evoke the pressures of succeeding while Black in America.
The sheer joy of Tompkins' best quilts come at us with the force and sophistication of so-called high art, but are more democratic, without any intimidation factor.
Her work is simply further evidence of the towering Black achievements that permeate the culture of this country. A deeper understanding and knowledge of these, especially where art is concerned, must be part of the necessary rectification and healing that this country faces.
Source: www.arkansasonline.com
Author: ROBERTA SMITH THE NEW YORK TIMES
The return of benefit sanctions won't help the Covi​d-19 jobs​ crisis | John Harris
As the government responds to the looming economic crisis, its approach seems to embody two polar opposites. The money it is spending to revive the economy is, we are told, not just unprecedented, but indicative of a huge change in Tory thinking, which shoves Conservatism away from the tenets of Thatcherism and everything that followed it. Chancellor Rishi Sunak tells us this is an administration "unencumbered by dogma", Boris Johnson cites Franklin Roosevelt, and shocked Daily Telegraph columnists warn of a return to "Labour's paternalistic corporatism".
But viewed from another angle, it looks like the government is basically spending vast amounts of cash shoring up an economic model that is now on to its second meltdown in just over a decade. Covid-19 has magnified a social crisis centred on low pay and insecure work, an enduring housing crisis and inequality that defines millions of people's everyday experience. Yet there is still no sign of any meaningful attempt to change those things. What some people call neoliberalism has, perhaps, reached the stage of high farce, whereby its supposedly rugged, laissez-faire model can only survive thanks to huge bailouts from the state. So, as the old quotation goes, for everything to stay the same, everything must change.
If ever there was a symbol of the cruelties of 10 years of Tory-led government, it is the jobcentre, that fixture of most large British settlements where officials administer working-age benefits, and their "customers" – treated more and more harshly since 2010 – are introduced to a world of frequent appointments and "structured job searches". English jobcentres began reopening on 1 July. In preparation for the expected autumn surge in unemployment and by way of creating public-sector jobs, a "new brigade" of 13,500 "work coaches" is to be enlisted, doubling the current total.
This change is framed in terms of the need to "tease out the great skills people have and can be used in a new role or career direction". But such soft approaches will also be combined with the thwack of discipline, thanks to so-called benefit sanctions – whereby people have to follow instructions to the letter under pain of having their payments stopped. At the start of lockdown, the sanctions regime was suspended; now, in the face of huge dismay among people who well know how nasty the system is, it is to be restored across England. The mental health charity Mind says bringing back sanctions is "appalling", but the government says it is necessary to "reinstate the need for having a claimant commitment" – officialspeak for the demands of a policy whose cruelties are only surpassed by those of the immigration system.
If the zeitgeist of the last four months has been all about helping one's neighbours, and a sudden awareness of people deemed "vulnerable", sanctions represent the absolute reverse: benefits docked even if people's failure to turn up for appointments is out of their control; regular reports of suicides; a disproportionate impact on people with disabilities; not to mention the obscene and heartbreaking story of Errol Graham, the Nottingham man whose emaciated body was found in his flat by bailiffs, after his benefits had been cut off.
Over the last fortnight, off-the-record briefings from the Department for Work and Pensions have sounded almost apologetic, suggesting that no one in government really wants to sanction anyone, and that there is an institutional awareness of unprecedented circumstances. Nonetheless, like some outmoded and malfunctioning part of a rusting machine for which no one can find a replacement, the sanctions grinder is back in action.
A fundamental question hangs over jobcentres and what they do. Good people work in them; as I have been reminded when visiting such places, it is hard to deny that the intentions of those charged with finding people jobs are usually sincere. But thanks to the punitive credo at the core of the benefits system, and the fact that jobcentres are essentially outposts of Westminster and Whitehall, and are obliged to follow national diktats rather than wildly different local circumstances, the system too often fails the people it is supposed to help.
In 2018, a five-year study led by Prof Peter Dwyer from the University of York found not only that "sanctions do little to enhance people's motivation to prepare for, seek or enter paid work", but that "the majority of respondents experienced their interactions with work coaches/advisers as being of limited use and/or coercive rather than supportive". When I spoke to Dwyer last week, he also talked about "counterproductive compliance": the warped syndrome that kicks in when people are instructed to spend up to 35 hours a week blankly searching and applying for work online under the supervision of a job coach, which amounts to a job in itself, and often gets in the way of people meaningfully connecting with real-world opportunities.
And then there is arguably the biggest issue of all. If we are going to judge the moral aspects of how this country operates over the next few years, everything surely has to start with the fate of people on low pay – among them the "supermarket workers, road hauliers, bin collectors, cleaners, security guards, postal workers" recently lionised by the prime minister and supposedly now deserving of a status upgrade. Yet, as things stand, their collective predicament is the same as ever.
Moreover, the DWP is now tightly woven into the chunk of the economy built around paltry wages, poor conditions and a workforce too scared and put-upon to do anything about it. Put bluntly, via the jobcentre network, the lower tiers of the modern labour market depend on the state pushing people into bad work.
Speak to anyone familiar with distribution centres, garment factories, food-processing plants and "self-employment" that is usually nothing of the kind, and you tend to hear one thing more than most. For fear of entering – or re-entering – a Kafka-esque world of benefit claims, sanctions and long spells spent at the jobcentre, people meekly accept work they know is poorly paid, unreliable and sometimes dangerous. Contrary to what the government is now saying about Leicester and "cultural sensitivities" being to blame for a failure to tackle sweatshops, the effects of austerity on workplace inspections are a connected part of the same story. So too is the fact that in the last 20 years, although several thousand firms have been caught not paying the minimum wage, only 14 have been criminally prosecuted.
Throw historically high unemployment into this dysfunctional mess – which looks likely once the furlough schemes end in October – and whatever the government's rhetoric, the picture will only get grimmer. Sooner or later, the apparatus that links so-called "welfare" to work will have to be completely overhauled. To use a very topical word, it will eventually be time to defund the DWP, break up the jobcentre system and move to something that is not just more humane, but that might actually work.
The tragedy is that in an age of contradiction, confusion and a failed economic model that stubbornly limps on, people will have to endure more misery before there is even a faint glimmer of anything better.
• John Harris is a Guardian columnist
Source: www.theguardian.com
Author: John Harris
A place to call home: Tiny houses give homeless a new start
The Genesis House Jump Start Program and Launchpad of tiny homes gives families without a home a place to rebuild their lives.
The program not only provides families with shelter, but gives them the tools to live self-sustainably when they complete the program, according to Genesis House Executive Director Tim Rogers and lead counselor Lisa Burch. Participants obtain employment, attend financial training and complete a tailored program with guidance from a professional case manager.
Genesis House has long been a day-shelter in Siloam Springs, providing people who are homeless with a place to do laundry, take showers, eat a pre-packaged meal, use the phone, get a van ride and access other local resources. The secular nonprofit typically gets more than 3,000 visits a year and also provides limited funding for temporary hotel stays and rental assistance to avoid evictions.
The Jump Start Program was piloted in 2015, inspired by a winter shelter program that housed people in a series of local churches throughout the colder months, and grew to house people in rental properties as they worked through self-sustainability, Rogers said.
Tiny Homes
East Kenwood Missionary Baptist Church partnered with Genesis House to build four tiny homes on church property, ranging from 500 to 600 square feet, to give families longer-term housing. In 2018, the tiny houses were debuted during an open house, and the first residents moved in during January 2019.
Currently three of the four tiny homes are being used while one is still waiting for some components to be completed so it can receive a certificate of occupancy from the city, according to Jeremy Wiginton, church pastor. When the fourth house is complete, it will have two units — a studio apartment for a single person or couple and a larger two-bedroom space.
Each of the houses currently in use has two bedrooms with bunk beds, a bathroom, washer and dryer, full-sized kitchen appliances and dining and living area. The homes can sleep at least six people, with a maximum of eight considering a pull-out sofa bed, Wiginton said.
The project received donations ranging from $363.17 from a group of elementary and middle school students to $100,000 from a large business for the homes, Wiginton said. A long list of professional tradespeople stepped forward to volunteer their services, and local churches, representing more than a dozen denominations, as well as nonprofits came together to help complete the homes.
Local churches also work together to provide a care package for each family that includes necessities such as plates, cups, silverware, towels and bedding so that each family gets all new things they can take with them when they leave, Wiginton said. All of the houses are Americans with Disabilities Act compliant and two have wheelchair ramps, he said.
Since the program first began, 28 families have launched, and the 31st family recently moved into a tiny home, Rogers said.
"It was pretty exciting to be part of it and to watch how families responded to having resources walk alongside them and fun to watch what people did with their opportunities," Rogers said.
Participating families have included married couples with children, single parents and grandparents raising grandchildren, Burch said. Some families suffer from situational poverty, but many suffer from generational poverty, she said.
The Jump Start Program hopes to impact the lives of the children in the program and create generational change, Rogers and Burch agreed. If the first generation changes their lives, the generations that come after are going to benefit as well so it is really hard to measure the ultimate impact, Rogers said.
"It changes the legacy of their family really," Rogers said.
Setting Goals
The long-term results are hard to measure because success is defined by each family's goals, Rogers said. Most families have seen great success while a handful have done well and then had challenges or setbacks, he said.
Josh and Dollie, who chose not to use their last names to protect their privacy, were the first family to move into the Launchpad homes, the couple said. The couple was expecting their first child when they became homeless, and they reached out to Genesis House in an act of desperation, they said.
There were some ups and downs to being the first family as they worked through issues with new construction, they said. However, the Jump Start Program not only gave them shelter but gave them the opportunity for personal growth, Josh said.
"Tim and Lisa are straight up a force to be reckoned with," Josh said. "They put their minds and hearts to something, and the things they accomplish and do for people are just astounding. The things Genesis House was able to do for us and help us in so many ways, there are no words for the kindness."
"It took us from being homeless to giving us tools to better equip ourselves to get on our feet and better ourselves," Dollie said.
While the Dave Ramsey Financial Peace University program wasn't a good fit for the couple because it seemed more designed for the needs of middle-class families with more resources than they had, the weekly goal-setting meetings with Burch and Rogers were invaluable, they said. They set secondary and tertiary goals, planned their next three moves and attacked them one move at a time, Josh said.
The coronavirus pandemic put a damper on Josh and Dollie's launch process. Dollie was trying to get back into the workforce but had a hard time finding someone to watch a baby with social distancing in place. Ultimately, they moved to another state to live with family, she said.
The couple is still using the tools they learned in the program, such as weekly meetings to check in financially and emotionally, they said. It has also helped them communicate in a more mature way, they said.
Like Josh and Dollie, each family sets their own individualized goals, then methodically chips away at them, according to Burch. Goals might include obtaining a GED, finding transportation, getting a job, repairing their credit history, or getting their children into Boys & Girls Club or play therapy, she said. Initially the program was designed to last 90 days, but Burch found that many times families had more obstacles than they could overcome in that short amount of time.
Allowing each family a longer amount of time gives them a better opportunity for success and a better chance to build close relationships, she said.
'A cycle of good things'
Kara, who chose not to use her last name to protect her privacy, said she had been single for several years prior to participating in the Jump Start Program, and things were really difficult for her and her 6-year-old daughter.
"I had overcome an abusive relationship. I had overcome addiction. Everything was great except the fact I was living on someone's couch," she said. "We had nowhere to go."
The change that entering the Jump Start Program made for Kara was "unbelievable and sudden," she said.
Kara is a professional hair stylist, but hadn't been able to afford to renew her license. Rogers and Burch helped her get the license renewed and acquire the tools she needed to go to work immediately, she said. They also helped her develop a resume and find the right clothes to wear for a job interview, she said.
Getting Kara ready to earn her own money set her up for "a cycle of good things" for years to come, she said.
Living in the tiny house is amazing, Kara said. The structures are brand new, and even though the footprint is small, they are efficient and flow well so they don't feel like tiny homes, she said.
Rogers and Burch make a difference because they treat people in the program with respect, like family, and don't judge, she said. They allowed Kara to set goals for herself and meet them, she said.
"Had I not had the hand up from Tim and Lisa, there are so many things I could not have done so quickly," she said. "I was able to become employed as a stylist who works with the elderly, I was able to get braces for my dental health, get a newer vehicle and literally, I think it changed every aspect of our lives.'
The Jump Start Program helped set Kara's daughter up at Allen Elementary School and the Boys & Girls Club of Western Benton County. Her child has come to love Burch and Rogers like family, Kara said.
The coronavirus pandemic has also delayed Kara's launch, she said. Because she works as a hair stylist for the elderly, she has been unable to work in her profession but she has been able to find some part-time work, she said.
The Jump Start Program will impact Kara and her daughter for the rest of their lives, she said. Because Kara's daughter is so young, she will never realize her family was homeless or remember being homeless, she said.
A ripple effect
Carlos Murphy and his daughter Meranda Murphy said the Jump Start Program put their family back together at a critical time in their lives and set them on a new trajectory.
Before the Jump Start program, the Murphy family lived out of a hotel and Carlos worked as a truck driver. Meranda Murphy said she lived with a friend from sixth grade through her junior year because her family did not have a home. The Jump Start Program brought the family back together and gave them a place where Meranda could live with them again, Carlos said.
"It brought our family back together after years of not being able to get a house and live with family," Meranda said. "It was really nice to be able to live with my mom again."
However, four months into the program, Meranda's mother, Lea Murphy, was diagnosed with stage four cancer. Genesis House supported the family and allowed them to stay in the program longer so that Carlos could care for his wife for the next five months.
The time the family was able to spend together before Lea's death was priceless. Meranda said Burch made a big difference during the difficult time and became a family friend, visiting her mother in the hospital and attending her high school graduation party. Burch still messages the family to check on them, Meranda said.
"They just helped us so much, because of it I was able to be with my mom when she got sick and help my dad take care of her," Meranda said. "We started living together about May or June and then my mom was diagnosed in August. We had a few months where it was perfect, me and mom got so much closer. I am just glad we were able to be together through that time."
Now, Meranda is a sophomore in college, studying nursing at the University of Arkansas in Fort Smith. Carlos Murphy has moved to Topeka, Kan., to care for his father.
Meranda said that her mother's experience in emergency departments and intensive care units inspired her to become a nurse.
"I hope this program helps tons of people because it's an amazing program and there is a lot of people that really need help," Meranda said. "I don't know where I would be without it. Giving me the situation to be with my mom gave me the motivation to go to college."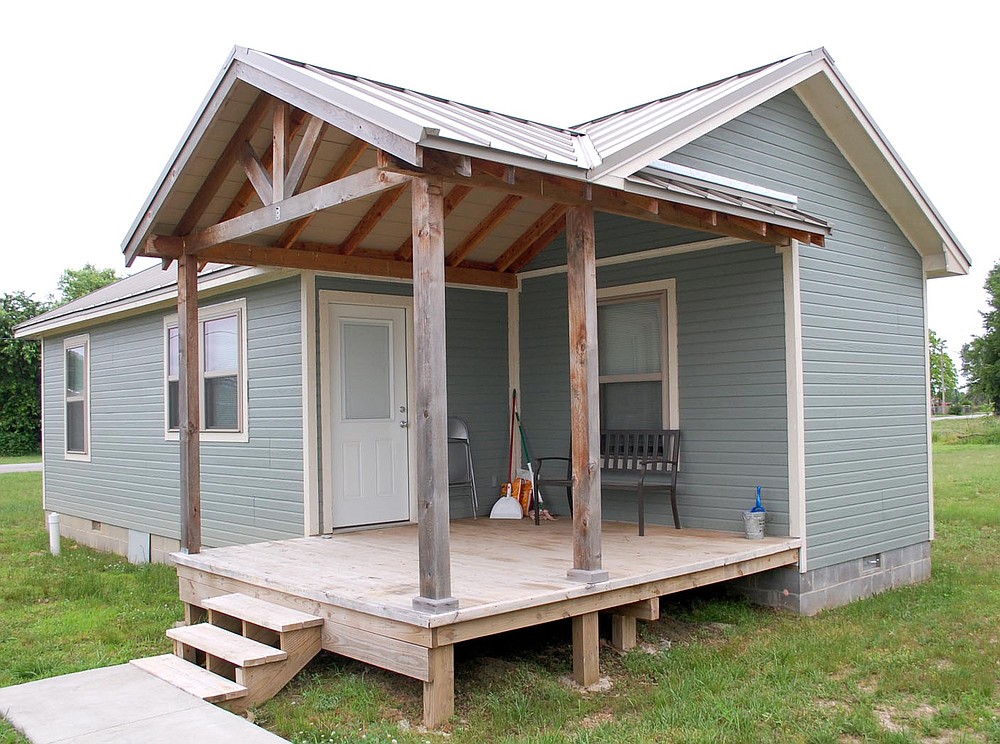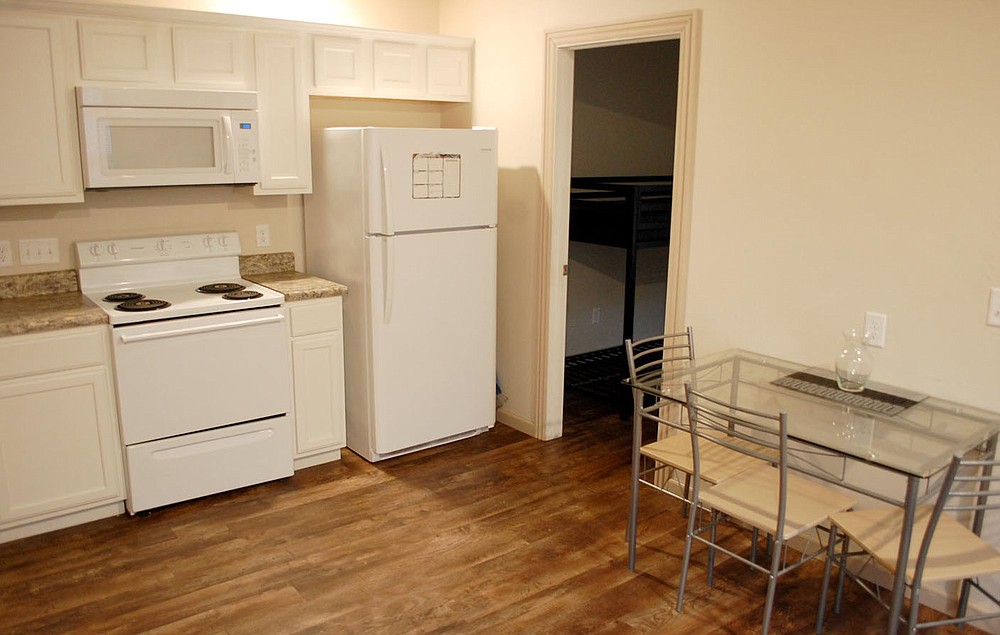 Source: www.nwaonline.com
Author: Janelle Jessen