Tatum Whiting is supplementing her family's income doing what she loves — creating art. A roundup of some of the most popular but completely untrue stories and visuals of the week. None of these are legit, even though they were shared widely on social media. The Associated Press checked them out. Here are the facts: Your Sunday morning dose of New York Mets and MLB news, notes, and links. When Dr. Denise McDermott isn't seeing patients for telehealth appointments, there's a good chance she's wearing a robe. In fact, as soon as she and her 11-year-old son finish the video portion of their work and school days, they both make the switch.
BENTONVILLE — Tatum Whiting is supplementing her family's income doing what she loves — creating art.
Whiting is the owner of the Speckled Art, which she runs out of her Bentonville apartment. Whiting said she moved to Northwest Arkansas with her husband, Mitch Whiting, about 20 months ago from Gilbert, Ariz.
The 22-year-old is one of 2 million people globally who sell goods through Etsy, an online marketplace for unique and creative wares, according to the 2019 Etsy Global Seller Census Report. Etsy was founded in 2005.
"Art has always been such a joy to me, so it really does bring a lot of goodness into my life," Whiting said. "I'm also now a stay-at-home mom, so it gave me something to do that I loved."
Online shops such as Etsy, ArtFire and Zibbet Marketplace are a few of the options for working artists to sell their wares online.
ArtFire touts itself as a marketplace attracting thousands of sellers from around the globe monthly, and Zibbet Marketplace notes it supports more than 50,000 creative entrepreneurs from 130 countries.
Microbusinesses employ no more than 10 people, according to the Etsy report, and 80% of sellers run businesses of one. Whiting is the sole employee of Speckled Art, which she launched on Etsy about six months ago, she said.
She said she finds operating a microbusiness through websites such as Etsy to be far less work than establishing the same services independently.
"It brings in traffic that I wouldn't be able to get just on my own," she said. "It's not like my own, personal website, where everything is from my own promoting."
Etsy contributed $5.37 billion in economic output to the national economy in 2018, according to the 2019 Etsy Global Seller Census Report. The online marketplace created 1.52 million jobs and generated more than $1.7 billion in income that same year, according to the report.
"Sellers impact the economy directly through their sales and their work, but also generate economic activity in other businesses by supporting their suppliers and by spending their incomes," according to the Economic Impact of U.S. Etsy Sellers report by Mysidewalk. Mysidewalk helps local organizations gain an understanding of complex data that's collected and shared online to help shape decision making.
Pandemic Realities
David Johnson, 67, of Pineville, Mo., has been making handmade pottery since 1976 for his business, Bear Hollow Pottery, out of his home and studio just off U.S. 71 on the Arkansas-Missouri line.
The artist creates dinnerware, decorative household items and bird feeders for Bear Hollow Pottery and said he began incorporating Etsy into his business about 12 years ago.
Johnson's wheel-thrown pieces feature earthy designs and rich colors and incorporate stoneware and porcelain into the clay mixture before being glazed and fired in a kiln.
Bear Hollow Pottery features about 30 pieces in its Etsy store, which range from about $20 for a sponge holder to $103 for a set of stacking mixing bowls, according to the business' Etsy page.
"Etsy for me in its best year might pay the electric. This is not Etsy's best year for me," Johnson said, noting sales for his Etsy store have slowed during the pandemic. "Working artists are taking a big hit."
Whiting said she's been working throughout the pandemic, although business has slowed for her Etsy store as well. She attributes a decrease in sales to buyers prioritizing essential needs over art.
"I have really started to focus more on the social media content I am posting, because I know that directly corresponds to my Etsy sales."
The artist creates colorful digital illustrations using an Apple iPad, an Apple Pencil and a $9.99 application called Procreate, she said. Her studio is the couch in the living room of her 850-square-foot apartment.
Her pieces range in size from 8 inches by 10 inches to 11 inches by 17 inches and include original works and commissioned portraits, she said. The artist sells as many as 20 pieces a month through Etsy for $12 to $85 each, she said.
"People will send me a family photo, and then I create a portrait based off of that photo," Whiting said. "Sometimes, people will give me several photos, and I get to piece those together for a family that doesn't have a family photo. That's been really cool, because sometimes people get this portrait that they couldn't have otherwise."
Business Basics
Operating a creative microbusiness isn't a first for Whiting, who said she began making and selling art for her friends when she was 15.
"I started making art for my room, and my mom encouraged me to post it online," Whiting said.
That initial enterprise grew into opportunities to sell her work through social media, craft fairs and holiday boutiques, she said.
Her previous experience as a customer on Etsy made the online marketplace a natural choice as a sales platform when she began Speckled Art, she said.
Etsy, ArtFire and Zibbet Marketplace all direct online buyers to sellers' microbusiness pages based on what people search for through the online marketplaces, according to their websites.
Whiting said she finds the cost to list the works for Speckled Art to be nominal as well.
It costs 20 cents to list a work for sale through Etsy, according to Etsy.com. There's a 5% transaction fee on the sales price for sold items, and sellers who accept payments through Etsy are charged a 3% plus 25-cent payment processing fee for sold items.
ArtFire offers monthly plans for sellers ranging from $4.95 per month with a 23-cent listing fee per item to $40 per month with a 4.5% final valuation fee on sales, according to ArtFire.com.
Zibbet Marketplace charges sellers a $5 flat rate per storefront per month with no listing fees, according to zibbet.com. Sellers keep 100% of the profit made through the marketplace.
Whiting said she has an average of 15 items listed at any given time on Etsy, equating to about $3 in total fees to list her works for sale every four months, she said.
Johnson agreed it isn't expensive to operate an online microbusiness but finds doing so to be labor-intensive.
"There is photographing of each item, posting them online, answering inquiries and, of course, boxing and shipping," he said.
Sellers must do some planning by creating product photos, a business profile and shipping and return policies, she said. The online marketplaces take much of the work out of the process by compiling such information to help sellers establish a functioning online microbusiness, she said.
"All of that takes a little bit of time to get situated, but I still think it would probably be way less time than creating your own personal website, where you have to do that stuff anyway," Whiting said.
Microbusiness economics
Microbusinesses represent 92% of the nation's businesses, according to Bigger than you Think: The Economic Impact of Microbusinesses in the United States by the Association for Enterprise Opportunity.
The association says it is a national voice for microbusiness and microfinance seeking to create economic opportunity for underserved entrepreneurs.
The majority of sellers spend about 20 hours or less working on their creative businesses weekly, according to the Etsy Global Seller Census Report.
Being the lone employee of a business using digital tools and relying upon local businesses for printing and shipping means Whiting has minimal overhead to run her business, she said.
"There's not really a lot of risk," she said.
Whiting said she's spending about 15 hours a week on her business but anticipates working more as her young son becomes more independent.
Some 82% of microbusiness owners would like to grow their business, but more than three out of five wouldn't want to grow so big they would have to hire more help, according to the Etsy report. Sellers rank launching a product line or brand and purchasing new equipment as among their top overall goals.
Whiting encourages other artists to explore using an online marketplace to sell their work.
"Someone that is just wanting to try it, they can put their stuff out there," she said. "If people bite, they do. And if they don't, they don't."
Top states
The top three states for Etsy economic activity are California, Florida and Texas, which respectively generated $854 million, $405.7 million and $405.5 million in 2018. Arkansas generated $35.6 million.
Source: Etsy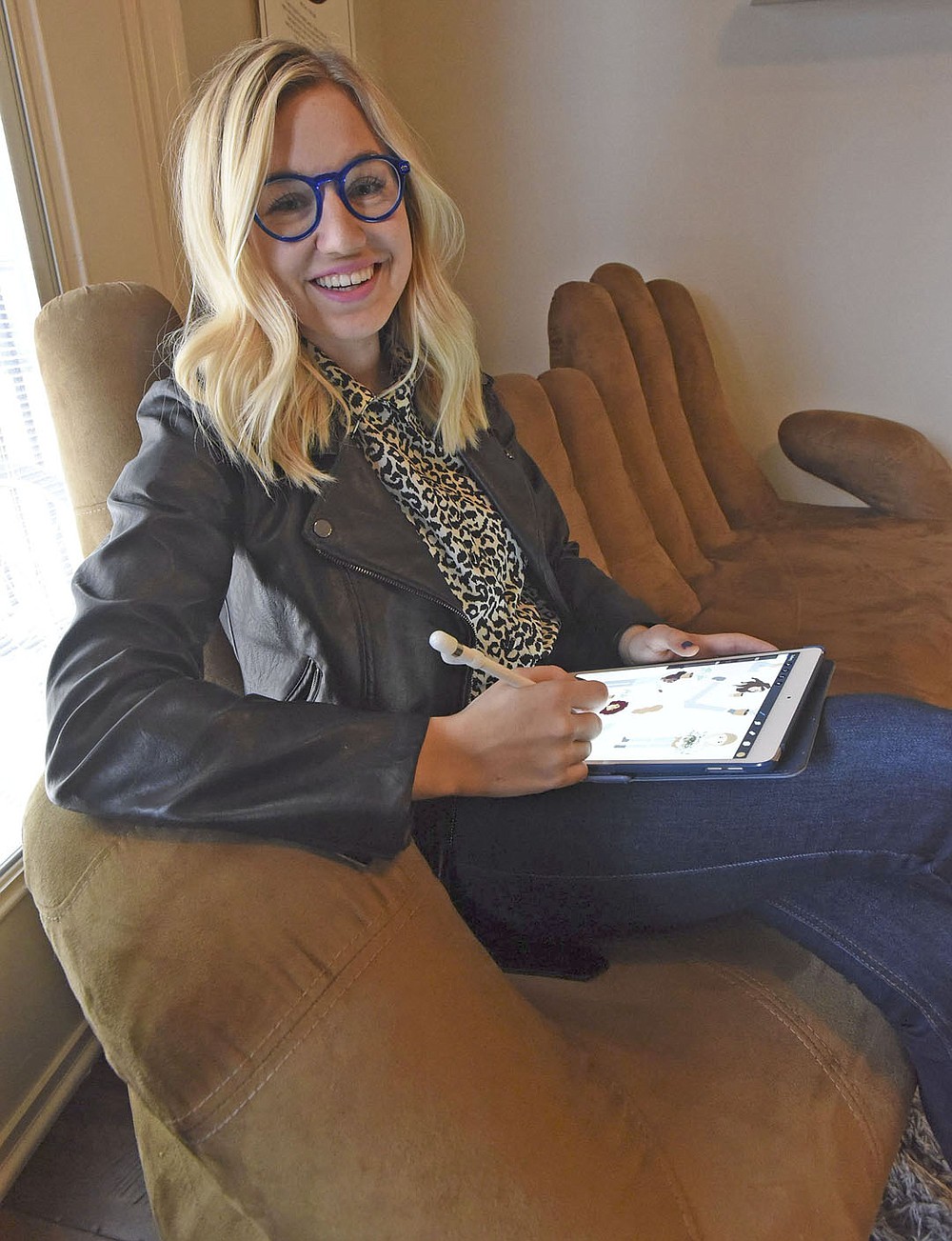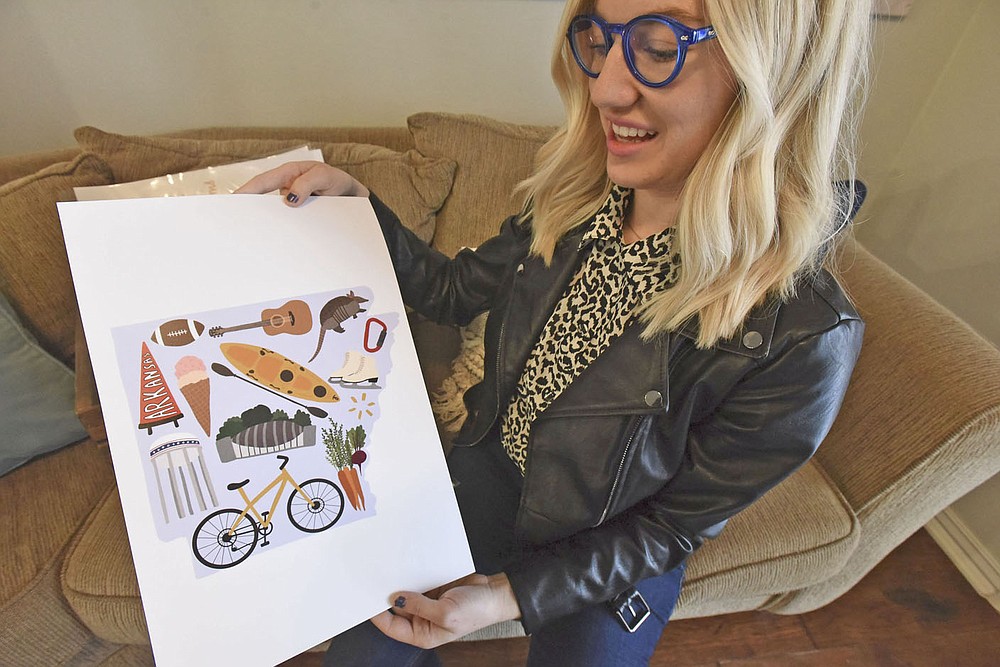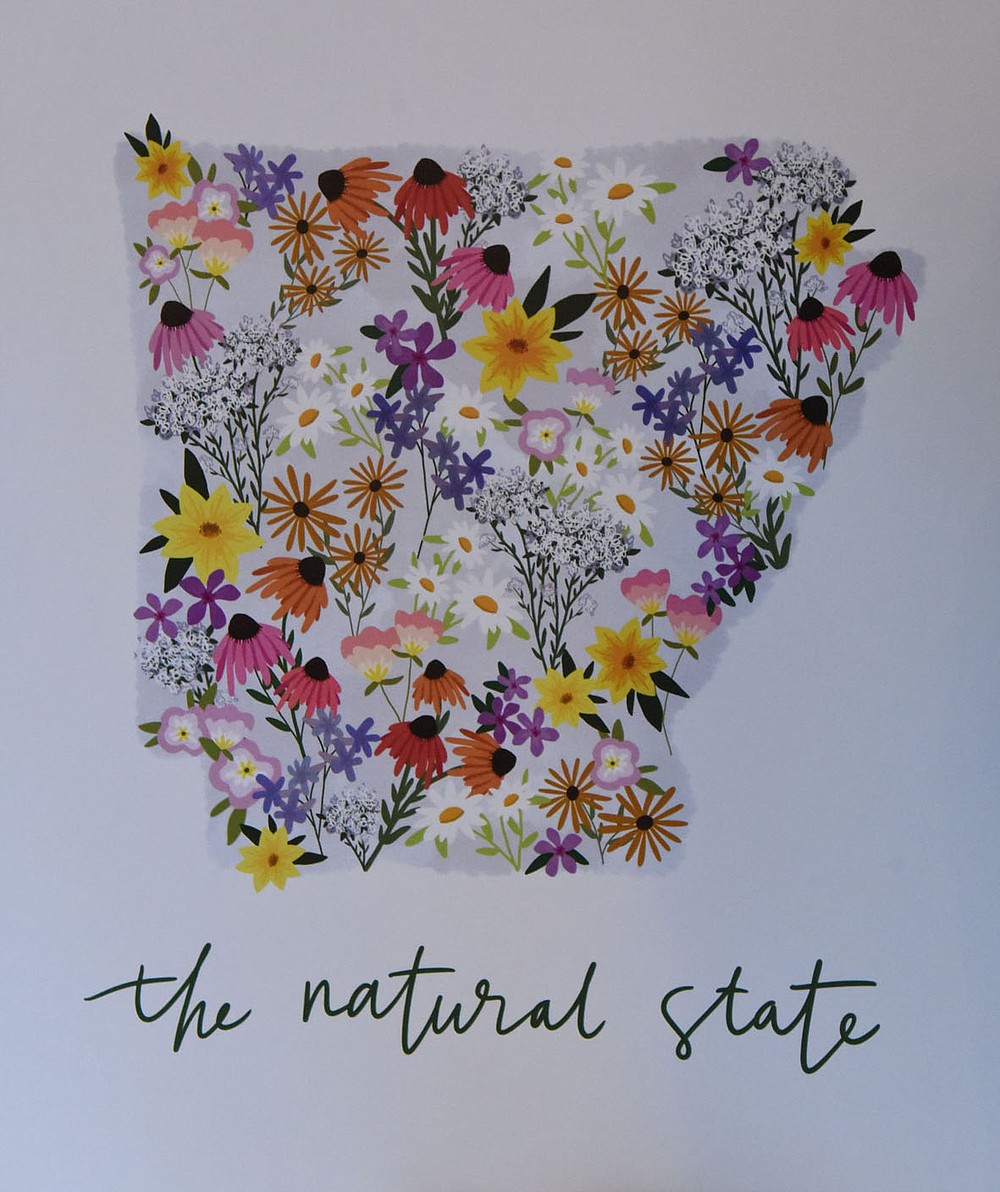 Source: www.nwaonline.com
Author: Mary Jordan
NOT REAL NEWS: A look at what didn't happen this week
A roundup of some of the most popular but completely untrue stories and visuals of the week. None of these are legit, even though they were shared widely on social media. The Associated Press checked them out. Here are the facts:
CLAIM: Photo shows the Lincoln Memorial in Washington, D.C., vandalized, the statue of Abraham Lincoln covered in graffiti and "BLACK + BROWN LIVES MATTER" written on the wall.
THE FACTS: The Lincoln statue and surrounding monument were not vandalized during recent protests, according to a spokesman for the National Mall and Memorial Parks, although some graffiti was left at the steps leading up to the monument. Altered photos showing the monument honoring former President Abraham Lincoln damaged and covered in spray paint began circulating following protests for George Floyd, who died after a Minneapolis police officer pressed his knee into his neck for several minutes as he begged for air. "The media is trying to hide this picture from you," an Instagram post sharing one manipulated photo said. "Democrats are saying riots and lawlessness is necessary for change." Mike Litterst, chief of communications for the National Mall and Memorial Parks, said in an email that the photo circulating online was a hoax. "The only vandalism at the Lincoln Memorial was graffiti at the bottom of the steps at street level, far away from the statue," he said, adding it had been removed already. The National Mall National Park Service tweeted numerous instances of vandalism to its sites on May 31. One of the photos in the tweet featured showed the steps near the Lincoln Memorial spray painted with the words "y'all not tired yet?" "For generations the Mall has been our nation's premier civic gathering space for non-violent demonstrations, and we ask individuals to carry on that tradition," the tweet said. The Associated Press has taken several photos showing both National Park Service police officers and National Guard members watching over the Lincoln statue as protesters demonstrate on the National Mall in front of the memorial. In the photos taken on June 6 and June 7, the Lincoln statue shows no signs of vandalism.
CLAIM: Hitler also defunded the police and installed his own enforcers.
THE FACTS: Nazi leader Adolf Hitler did not defund the police. In fact, the opposite is true. "Let's just say the Nazis did everything BUT defund the police," said Gavriel D. Rosenfeld, a historian and history professor at Fairfield University, noting that Nazis made the police one of the chief recipients of state financial support aside from military spending. The claim began circulating as protesters around the nation called for defunding the police in response to police brutality. The Nazis expanded funding for police, the number of officers and their powers, said Christopher Browning, a Holocaust scholar and retired University of North Carolina at Chapel Hill professor. "Hitler did not disband or defund the police," he said in an email. "The Fire Decrees of February 1933 gave the Nazis the power to take over all state governments, which meant also the power to take over each state police." The false claim comes after protesters around the nation have called to defund the police following the death of Floyd. One post with the false claim suggesting that Hitler defunded police was liked more than 32,000 times on Twitter.
CLAIM: National Public Radio wants people to burn books written by white people.
CLAIM: A tweet from the Obama Foundation featuring a picture of Floyd went out on May 17, more than a week before his death, suggesting the nonprofit was aware of Floyd well before he died.
THE FACTS: The Obama Foundation's website simply updated its Twitter card image after Floyd's death, which changed the preview image for the site when it's linked to on Twitter. That retroactively changed the image appearing on previous tweets pointing to the site. About two weeks after Floyd's death in Minneapolis on May 25, social media users noticed something curious: A tweet from the Obama Foundation on May 17 displayed a picture of a Floyd poster. "Did you tune in to BarackObama's commencement message last night?" the tweet read. "Here are a few of our favorite watch parties." Along with the message, it linked to the Obama Foundation's website. The link displayed an image of a protester holding a Floyd poster with the words "This is America." Posts about the tweet circulated widely on Facebook, Twitter and YouTube over the weekend. Social media users speculated that it proved the nonprofit knew something about Floyd several days before he died. "How Did the Obama Foundation Tweet a George Floyd Poster on May 17, when he wasn't Killed until May 25?" read a headline from the Hal Turner Radio Show, a conservative talk show in New Jersey. The story racked up nearly 200,000 views on Facebook over the weekend. But a peek into the code behind the Obama Foundation's website reveals that the image that originally displayed with the tweet is different than the image that displays now. Any website can designate a Twitter card image to appear in tweets that link to that site. On May 17, tweets pointing to the Obama Foundation site featured a picture of President Barack Obama in graduation robes. On June 8, they featured a picture of a Floyd poster. On Twitter, when a website updates the image that's designated to appear in tweets, the image will update on existing tweets that link to that site, in addition to newly created tweets. A version of the site that was archived on May 17 contained code showing that, at the time, the graduation photo of Obama was designated as the image to appear in tweets. There is no evidence that the foundation was aware of Floyd in any capacity before his death.
CLAIM: Video shows "rioters destroying children's hospital in Houston."
THE FACTS: The video does not show people destroying the children's hospital, according to a spokeswoman with Texas Children's Hospital. The video was filmed in downtown Houston on May 29. On June 4, the video was posted on YouTube with a description claiming that "rioters" attacked a children's hospital in Houston. The video then circulated on Twitter and Facebook on June 6. The video captures a crowd outside a large building in downtown Houston. At one point, some people throw objects at the building's windows. "RIOTERS DESTROYING CHILDRENS HOSPITAL IN HOUSTON," one Twitter post falsely stated. The video was viewed more than 300,000 times. The video was then shared to Facebook that same day with those false claims. The Texas Children's Hospital is not located in that area. A geolocation search confirms that the video shows a building near the intersection of Walker and Austin streets. There are parking garages and offices in the area. While there are other children's hospitals in Houston, the closest one is nearly four miles away from where the unrest was captured on video. "The location in this video is not Texas Children's Hospital. We have not experienced any damage to our hospital as a result of the protests against the death of George Floyd and the injustices our communities of color continue to experience," a spokeswoman with Texas Children's Hospital confirmed to the AP. A spokesperson with Houston police confirmed to The Associated Press on Monday that the incident from the video occurred on May 29. According to a spokesperson, there are no specifics yet on property damage, and the incident may have been related to the protests going on downtown. Thousands rallied for Floyd in Houston, where he grew up.
CLAIM: Photo shows antifa member who was tackled by Trump supporters then duct taped to an electrical box.
THE FACTS: The photo actually shows a work by street artist Rallitox, from the 2015-2016 participatory art series "Human Stickers," in Berlin. A photo circulated on Facebook showing a man duct-taped to an electrical box with "I'm a unicorn" written on him. "Trump supporters tackled an antifa thug, unmasked him, duct taped him to an electrical box, placed a dildo on his head & wrote 'I'm a unicorn on him…," a Facebook post published on June 10 falsely claimed. The post had over 1,400 shares. The post featured a screenshot from a now suspended Twitter parody account titled "Fifth Avenue Antifa." The screenshot of the tweet states: "How can we let Nazis do this to our comrades." The tweet from the antifa — short for anti-fascist — parody page has been circulating since at least 2017. According to the Rallitox website, the creation was, in fact, part of the "human stickers" series. "Rallitox's latest sociological experiment in Warschauer strasse, Berlin, is to transform a friend into a sticker — or rather — to stick a friend to a wall with duct tape," the website states. The making of the project was filmed and published to Rallitox's Instagram account on March 31, 2016.
CLAIM: When Minneapolis residents call 911 they are now told there are "no officers available" due to the defunding of the police department after protests in the city against police brutality.
THE FACTS: The 911 center is still operating and accepting phone calls, a spokesperson for Minneapolis Police Department confirmed to The Associated Press. Hours after a majority of members on Minneapolis City Council said Sunday that they support disbanding the city's police department, a false video was posted to Tik Tok claiming to show the automated response that residents get when they call 911. On the video recording, a man says that "there are no officers available" to respond to calls because the police department has been defunded as a result of protests against police brutality. "Minneapolis now that they are dismantling the police department," text over the video says. The Minneapolis Emergency Communications Center "is open and handling 911 calls," Minneapolis Police Department spokesman John Elder told the AP in a text message. The TikTok user who posted the video acknowledged in the comments section that the video is a "joke," but several users appear to believe the recording is real. "Unreal!" one TikTok user wrote. "I'm speechless," wrote another.
CLAIM: Gen. Robert E. Lee, who led the Confederate States Army in the Civil War, "opposed both secession and slavery." He did not own slaves.
THE FACTS: According to historians, not only did Lee own slaves, but he also fought in court to keep working slaves from his father-in-law's estate. Claims casting Lee as an anti-slavery figure are tied to a false narrative known as the Lost Cause, which says the Confederate experience in the Civil War was not about slavery, but states' rights. As protests following the death of Floyd lead to a reexamination of historical injustice, campaigns have emerged calling for monuments celebrating the Confederacy to be taken down. False posts emerged on Facebook claiming that Lee "opposed both slavery and secession." The false post was shared tens of thousands of times. Between owning a handful of slaves from his own family and then managing his father-in-law's 200 slaves, Lee was very, very involved with slavery during his life up until the end of 1862," said John Reeves, a historian and author of the book, "The Lost Indictment of Robert E. Lee: The Forgotten Case Against an American Icon." Reeves explained that Lee worked the slaves for about five years in order to pay off legacies associated with his father-in-law's estate. "He was utilizing the slave labor in order to pay the legacies," Reeves explained. Lee fought in court to keep the slaves working because he didn't know if he would be able to pay off his legacies. Wesley Norris was born a slave on the plantation that Lee managed after his father-in-law died. Norris testified during the court fight that Lee beat him when he tried to run away. "Every one of the facts in Wesley Norris' account has been shown to be true," Reeves noted. The Lost Cause ideology imagines Lee as a gifted military general who was fighting not for slavery but for states' rights.
This is part of The Associated Press' ongoing effort to fact-check misinformation that is shared widely online, including work with Facebook to identify and reduce the circulation of false stories on the platform.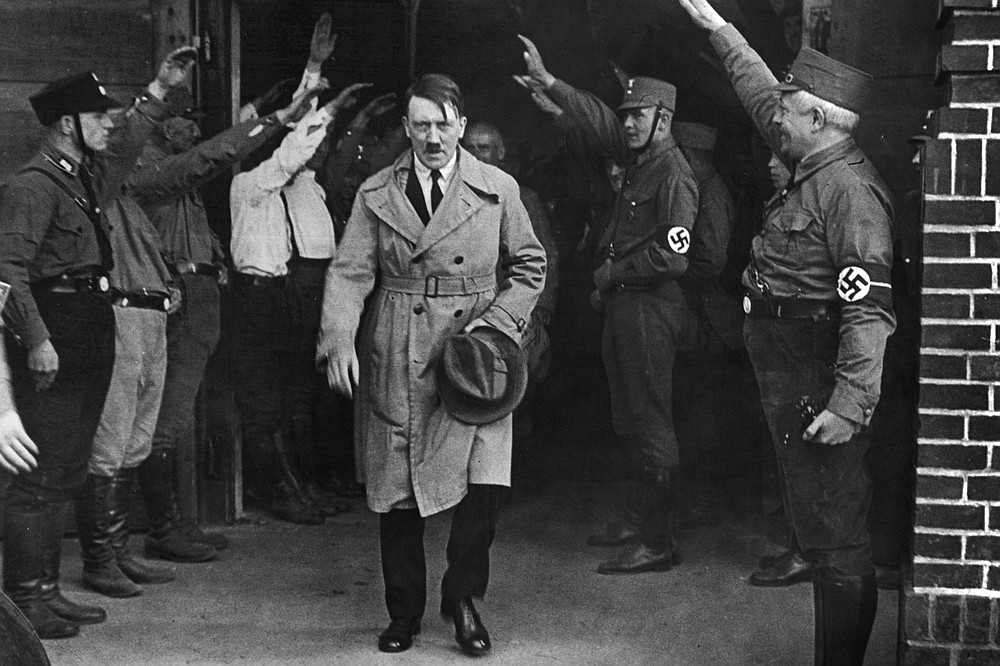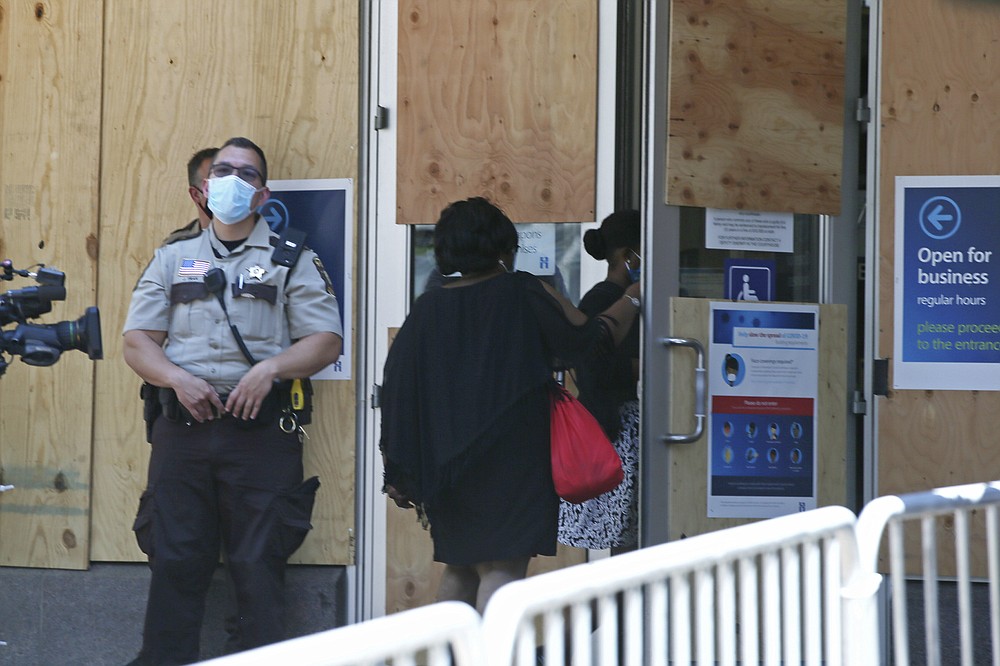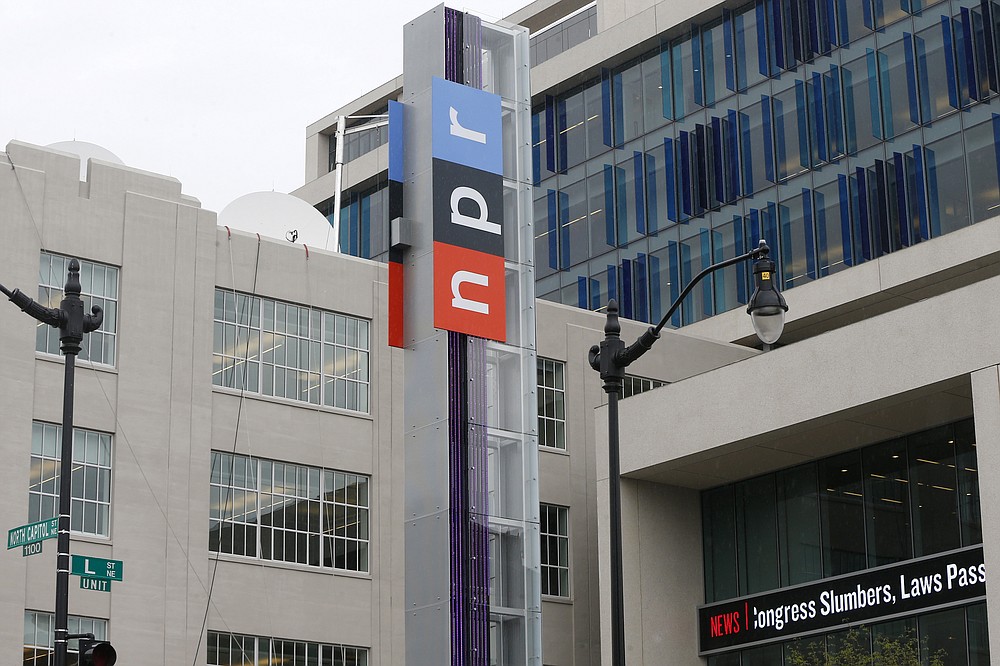 More News
Find all AP Fact Checks here: https://apnews.com/APFactCheck
Source: www.arkansasonline.com
Mets Morning News: "It's time to get back to work. Tell us when and where."
Pete Alonso has been brainstorming some ways to celebrate walk-offs in a more socially distant way than the jersey tearing we experienced in 2019.
Mike Vaccaro of the New York Post put together a list of ten players who made the most of their time as Mets and across town in pinstripes.
On Friday's episode of The Cookie Club, both Dominic Smith and J.D. Davis expressed support for putting a runner on second base to start extra innings.
In a shortened season, the Nationals' bullpen would be the reigning champions' Achilles heel, writes Matt Weyrich of NBC Sports Washington.
The Phillies picked a shortstop in the second round of Thursday's draft, meaning they now have a parcel of shortstop prospects in their system. "I don't believe any organization can have too many quality shortstops," said scouting director Brian Barber said. "And athletes who are able to play shortstop are generally able to play other positions, as well. Opportunities will be plentiful for everyone."
Talking Chop graded the Braves' 2020 draft class.
"We didn't plow into this draft thinking, 'We're gonna take all pitching,' " said Marlins amateur scouting director D.J. Svihlik to the South Florida Sun Sentinel of their draft strategy. "I can give you, maybe at another time, there were very specific position players we like. Some of them slipped through the cracks. This is just the way the board landed."
Major League Baseball's latest proposal—of a 72-game season in which players would earn 70% of their prorated pay and 80% if the playoffs were played in full—was rejected by the MLB Players' Association.
The union will not make a counteroffer and it appears negotiations between the two sides are effectively over. "As a result, it unfortunately appears that further dialogue with the league would be futile. It's time to get back to work. Tell us when and where," MLBPA Executive Director Tony Clark wrote in a statement released Saturday night.
Union negotiator Bruce Meyer wrote in a letter to deputy commissioner Dan Halem, ""We demand you inform us of your plans by close of business on Monday, June 15."
MLB released its own statement, saying in part, "We are disappointed that the MLBPA has chosen not to negotiate in good faith over resumption of play after MLB has made three successive proposals that would provide players, clubs and our fans with an amicable resolution to a very difficult situation caused by the COVID-19 pandemic."
We learned late last night that Major League Baseball also will not make a counteroffer, meaning that it is now up to Rob Manfred to decide the shape the 2020 season will take.
That shape will depend on how many games the owners are willing to pay in which the players receive their full prorated salaries. Previously considered a last resort, a season of 48-54 games is now looking increasingly likely. Players would then be obligated to report to camp, though players considered high-risk could opt out. And the players could counter by not allowing the expanded playoffs MLB is seeking, along with other countermeasures.
This also opens up the possibility that both sides will file a grievance, which would not impact play, but serve as yet another reminder of the rancor that remains between the two sides.
In what he calls the "Jeff Lunhow mindset as applied to labor negotiations," Buster Olney of ESPN writes, "owners keep making these absurdly incremental offers at a time when the broader international context calls for decisive and bold action" and that this greed is "tearing baseball apart."
Amidst all of this, MLB and Turner Sports reached a billion-dollar agreement to broadcast the playoffs—an indication that the game is not struggling financially as much as ownership groups would have you believe.
Yesterday was also a big day on the sign-stealing scandal front, as a federal judge said on Friday that he would unseal a letter that supposedly reveals that the Yankees took part in a "more serious, sign-stealing scheme" than MLB revealed publicly.
"There is no justification for public disclosure of the letter," Jonathan Schiller, a lawyer representing the Yankees, said in a statement to The Athletic. "The plaintiff has no case anymore, and the court held that what MLB wrote in confidence was irrelevant to the court's dismissal of the plaintiff's case. Under established law, this supports the Yankees' right to confidentiality required by the Commissioner of Baseball." An anonymous Yankees official said to The Athletic: "We're not doing this to cover up some smoking gun."
The Yankees and Major League Baseball have until Monday to release a "minimally redacted version of the letter," and the Yankees are expected to file an emergency appeal.
While the Astros and their fans are looking the Yankees to get a comeuppance akin to what the Astros have faced, Joel Sherman of the New York Post warns, "History won't recognize the comparison. Whatever reputational injury that's coming the Yankees' way, it'll feel like a paper cut to what hit Minute Maid Park."
Duke Snider hit his 400th home run at the Polo Grounds on this date in 1963.
Source: www.amazinavenue.com
Author: Allison McCague
Home office inspires relaxed work attire
When Dr. Denise McDermott isn't seeing patients for telehealth appointments, there's a good chance she's wearing a robe. In fact, as soon as she and her 11-year-old son finish the video portion of their work and school days, they both make the switch.
"It's become our joke during the pandemic: We're the robe family," said McDermott, a psychiatrist in Manhattan Beach, Calif.
Now that many homes have become de facto offices for the foreseeable future, work wardrobes have adjusted accordingly.
"It's important to be mindful of what makes you feel good," said McDermott, 49. "Wearing a robe is almost like giving yourself permission to relax, but it also makes me feel powerful and confident."
AT YOUR LEISURE
The robe is just one of many cozy styles catching on in isolation; sweatsuits, pajamas and slippers have also seen an increase in sales, and leggings have replaced structured pants for many people. But while form-fitting athleisure is intended (if not worn) for physical activity, pure leisurewear is an unabashed investment in time off.
It took a pandemic for Alyssa Lester, 26, to buy her first robe: a vintage-looking floral silk number from Victoria's Secret.
"At the beginning of quarantine, a time where I felt very discombobulated, I felt that finally making my silk robe purchase would make everything a tiny bit better," she said. "I don't think I've gone one day without wearing it since I bought it two months ago."
"When I step into slippers and walk outside to check the mail, I feel like a hot, confident Upper East Side housewife," Lester, a painter in Brooklyn, added.
In the 19th century, robes (or dressing gowns) were worn by men and women as a transitional garment. They also gave women the freedom to complete household tasks and activities unbound by restrictive corsets.
Now celebrities such as Chrissy Teigen and Andy Cohen are embracing the robe for similar reasons and inspiring their followers to do the same. Retailers have reported a rise in sales from their leisure collections, which include robes and sleepwear. According to Jennifer Foyle, global brand president for Aerie, sales from the brand's "Real Free Sleep Collection" more than doubled between February and April. Similarly, a rep for Lands' End said that sales of women's sleepwear are up more than 75% from last year.
Supportive slippers and house shoes are selling, too. For example, Vionic, which specializes in on-trend, podiatrist-approved footwear, has seen a 300% year-over-year increase in slipper sales, according to a representative for the brand.
The shoe company Birdies' best-selling style used to be a classic black loafer; now it's a luxe satin slide.
"We've seen a significant shift in style preferences in recent weeks, with slide sales having increased by 200% since the beginning of April, once our customers knew they would be home for the foreseeable future," said Bianca Gates, the co-founder and chief executive officer of Birdies.
BEAT THE HEAT
Instead of spending the summer in overly-air-conditioned offices, many will still be working from home, where staying cool will be a priority. Alexis Herb, 25, a geographic information system technician intern from Boston, recently ordered a silk robe to wear around the house because she wanted "something that was light and comfortable — especially when it's warmer out."
Similarly, Rachel Bolt, 24, a student nurse from Shasta County, Calif., is the proud owner of a new silk robe from Kim + Ono, which she wears with bedazzled slippers that feature Larry David's face to complete her "quarantine uniform." Bolt has endometriosis and said that the robe takes some pressure off her abdomen.
"It's incredibly comfortable," she said. "I feel sexy, for lack of a better term, and in a weird way, I feel more put together."
Helen Sharp, 34, who owns a public relations agency in Austin, Texas, already had an extensive robe collection but bought a Cleobella kimono when she realized she would be working from home.
"I feel elegant in a nice robe and wanted an extra colorful one to lift my spirits during these weird times," she said. "I also feel like social norms have kind of hilariously flown out the window during the stay-at-home order, and wearing a robe just feels more natural and suitable to me than anything else."
DON THE ROBE
Men are embracing robe life, too. Matt Sarafa, 22, a designer specializing in gender-neutral fashion and a student at UCLA, sees the robe as a garment that is not just flowing but gender-fluid.
"Men can be kind of weird about wearing things that don't fit the exact mold of masculinity, but I feel like robes are almost an exception to that because they kind of have a silhouette like a dress, but are still 'socially acceptable' in the very patriarchal society we live in," he said.
His garment of choice these days is a black Versace robe with gold baroque sleeves.
"It's a little boujee," he said. "Now that I'm home 24-7, I might as well be comfy and fly."
Michael James Nuells, 31, a professional actor and special events manager from Toluca Lake, Calif., made an investment in a silk smoking jacket (inspired by Hugh Hefner's) and a pair of blue velvet slippers to match.
"I can't lie," he said, "being wrapped in my new jacket and strutting around my house in my new get-up makes me feel pretty fantastic, especially in these horribly uncertain times."
Source: www.nwaonline.com
Author: The New York Times