As airline pilots ponder a future without a cockpit, flying a drone could be the next best thing. It's not always easy to be hyper-productive on your own. Could remote 'work gyms' be the answer to getting your best work done? We look at addiction and substance abuse during the coronavirus pandemic and the resources available to those who are suffering.
Barry Alexander, company founder of Aquiline Drones, sits for a portrait in his office in the Stark Building Tuesday, Aug. 4, 2020, in downtown Hartford. Aquiline Drones is a training program for drone pilots. Barry and several students are former pilots and the business is marketing itself to an increasing number of pilots thrown out of work as airlines are grounded. Federal aid is set to end in October. (Kassi Jackson/The Hartford Courant)
As airline pilots ponder a future without a cockpit, flying a drone could be the next best thing.
Aquiline Drones, a Hartford business founded by a former airline pilot, will next month begin course work called "Flight to the Future," a program offering courses supported by an online curriculum and business formation ideas.
Students will have access to cloud-connected commercial drone services marketed to anyone older than 18 with a "desire to take on a new career in a short period of time," said Barry Alexander, founder and chief executive officer of Aquiline Drones.
Following the course, which averages six weeks, students can operate drones available on demand through an app he likens to Uber. Pilots who already know federal aviation rules and aerodynamics could have a head start.
The cost is of the program is less than $1,000, and Aquiline Drones says it takes a small percentage of job payments.
It's a new approach to marketing drones, which are increasingly common at construction sites, in the real estate industry, for security, deliveries, law enforcement and other purposes. With many planes in commercial airline fleets grounded due to the coronavirus, thousands of pilots are out of work or fearful they soon will be.
"The pandemic is helping us with the Flight to the Future program," said Alexander, whose background includes work as an aviator, aircraft mechanic, pilot and flight instructor.
Hiring of pilots by major passenger airlines collapsed in the spring and early summer, said Louis Smith, president of Future & Active Pilot Advisors, a career and financial advisory service to pilots. Major passenger and cargo airlines hired 4,977 pilots in 2019. The number plunged to 1,955 from January through July 2020, according to FAPA.
"They've had pilots go on strike, mechanics go on strike, but never passengers," Smith said. "This is a whole new ballgame."
A possible bright spot is that in the next 15 years, 41,000 pilots are expected to reach the mandatory retirement age of 65, which could spur hiring, he said.
Airlines received $32 billion in federal payroll help in the $2.2 trillion CARES Act in March. The assistance prohibits job cuts through Sept. 30, prompting worries in the industry that without another round of funding, job cuts will follow.
John Dunn, an air cargo pilot based in Cleveland, said the drone program lays the groundwork for starting a business.
"I'm not the entrepreneurial type," he said. "It's probably something I wouldn't do on my own, to start a company out of the blue."
News @3 Newsletter
Daily
Catch up on the day's top headlines sent directly to your inbox weekdays at 3 p.m
Because Dunn flies for a cargo operator, he said he's not affected "too much" by the decline of passenger travel. He'd still be able to keep his job, while operating a drone "as little or as much as I want on my days off."
Piloting experience isn't necessary for the course, but it helps, he said.
"If you're a pilot, it's a given. You understand," Dunn said.
Ann Ryan, who's been in aviation 20 years, said she'll take the Aquiline Drones courses, because "it's still flying" even if it's not a plane.
"Once you're out of a job, what do you do?" said Ryan, of Del Ray Beach, Fla. "Flying a drone is not the same, but it's keeping me in the air, so to speak."
Stephen Singer can be reached at ssinger@courant.com.
Source: www.courant.com
Author: Stephen Singer
The online 'work gyms' that help spur productivity
The online 'work gyms' that help spur productivity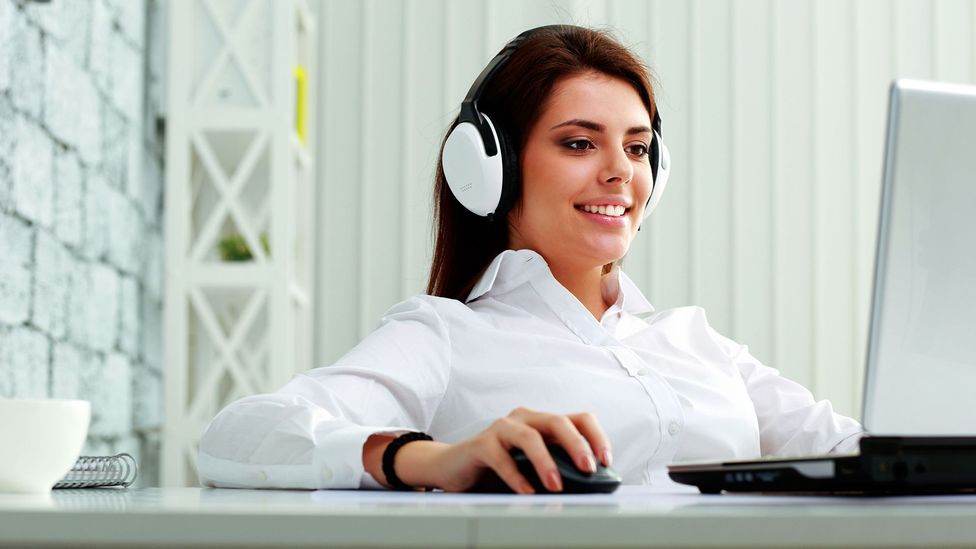 It's not always easy to be hyper-productive on your own. Could remote 'work gyms' be the answer to getting your best work done?
O
On an otherwise unremarkable Monday, 12 strangers gathered on a Zoom call. From their homes in Australia, the US and Singapore, the participants sat in their kitchens, studies, spare rooms or gardens. Some sported freshly showered hair as they started their day, while others worked under the night-time glare of fluorescent bulbs.
It wasn't a social call; instead, members had entered Ultraworking's 'Work Gym' to focus on projects, spark their creativity and get productive. The US-based company is one of several online communities around the world that offer structured work sessions for people who want to block out distractions and remain productive when working remotely.
For a monthly membership, participants can work in the company of others on a project of their choosing. Members are encouraged to be productive by accountability, leaving their cameras on as they work (generally using the Pomodoro method, with work in predefined intervals, or sprints, followed by a break). The aim is that participants not only focus, but also experience 'deep work', otherwise known as the 'flow state' or 'the zone' – a mental state of intense clarity and productivity.
Each work gym has a different technique to help members achieve this peak productivity. Caveday offers 50-minute sprints, interspersed with inspirational talks and muscle-easing stretches. Focusmate finds users a brainstorming buddy in the same time zone to work alongside them for 50 minutes. Ultraworking offers a rolling schedule of Zoom sessions (work cycles) to enable users to join an online group at any time. Momentum Mornings offers a weekly class every Monday morning, Australian Eastern Standard Time. These services range from free to a monthly fee of up to $50 (£38).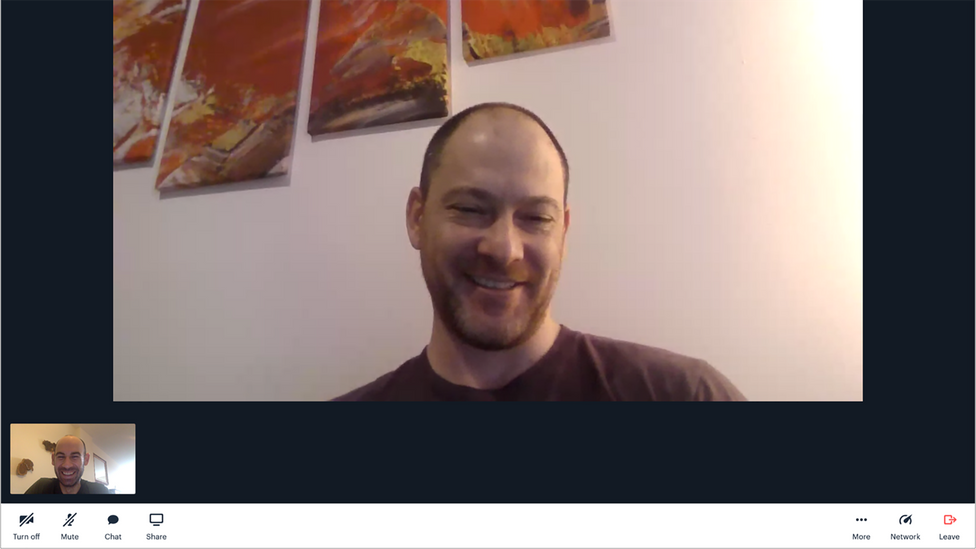 Users of online 'work gyms' are paired on camera with another user, which they say keeps them motivated and on task (Credit: Focusmate)
The camera-on accountability for each approach is one of the key elements that sets up members to succeed, says UK business psychologist Felicity Lee. "Being held accountable for an action makes human beings more likely to be successful in a task. Therefore, having a stranger watching makes you focus to a greater extent and, as a result, be more productive," she says.
Singapore-based polyglot YouTuber Lindie Botes joined Focusmate in March 2020. When the island-state went into its lockdown in April 2020 because of the pandemic, Focusmate proved to be a useful tool. "I live alone, so it's been fun making new friends around the world while at the same time getting tasks done with an accountability partner," she says.
An isolation solution
For those who freelance or pursue self-propelled projects, work can be isolating. People who now find themselves working at home following the Covid-19 crisis are also experiencing this challenge.
Executive coach Taylor Jacobson, who co-founded Focusmate in 2016, says the company was created out of his own personal struggles with adapting to home working. Jacobson found when he worked alongside his friend on a Skype call, he was more productive. "We know how valuable it is to have structure, accountability and a bit of camaraderie thrown in," says Jacobson.
To have a successful session, the work gyms encourage participants to monotask. "Focusing on just one task at a time creates flow, as well as a sense of achievement when they finish that task," says Madeleine Dore, founder of Momentum Mornings.
Australian workplace psychologist George Mylonas agrees that monotasking positions you to generate ideas as you are minimising distractions. "Monotasking reduces stress as you won't be facing multiple tasks, and it reduces mental fatigue as you are not switching from one task to another. This allows you to focus your energy and attention on generating and creating ideas," he says.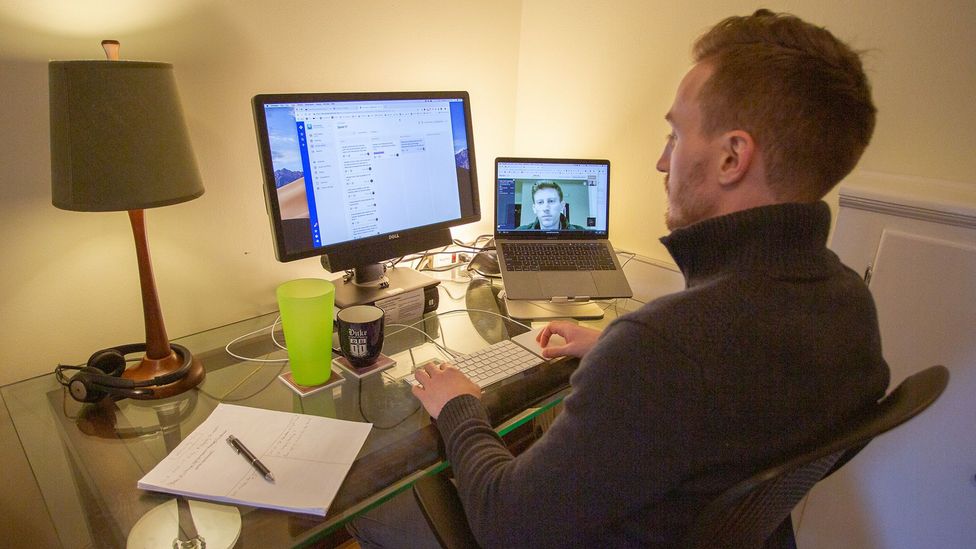 Focusmate co-founder Taylor Jacobson says he started the company to address common work-from-home pitfalls, like isolation and lack of structure (Credit: Focusmate)
This approach works for Cesar Kuriyama, an app developer who joined Caveday when it launched at a co-working space in New York in November 2016. "At Caveday, I enter into a flow that I usually only experience accidentally. Usually if I get stuck on something I'm working on, I'll use it as an excuse to check social media or scroll through my lunch options, but at Caveday I only have one focus, so I push on."
Some participants say they get so deep into the flow state that they'll keep working past the timed sprints. Dr Ros Barber, author and senior lecturer at Goldsmiths, University of London, who became a member of Ultraworking in April 2019, says she will "abandon work cycles at some point if I'm doing academic research or writing because I get hyperfocused. I don't want to stop – and indeed, don't stop. I just quit the session."
First-hand experience
When I joined that Monday morning Ultraworking session, I was intrigued to see how it would affect my focus. I joined several 30-minute work cycles, my fellow participants working on podcasts, PhD dissertation chapters, blogs or even filing taxes. Each session was led by a different moderator but they ran them in the same way.
Each work cycle would begin with the battle cry 'Cycle on!' Participants would work on their chosen projects, then were given a two-minute warning before the 30 minutes ended. In between cycles, the moderator would give a talk peppered with tips for enhancing motivation or productivity – such as finding projects you could complete in the half-hour sprint, or knowing that each small step took you closer to your goal. In the chat box, members were asked to share any productivity or idea-generating issues they were having so the moderator could try and help. Every other cycle the moderator would encourage a member to share what they were working on and how it was going.
What surprised me was how quickly I was able to focus. By concentrating on one task, I was able to dive deeper into the research for an interview I was going to do later that week. When moderators announced the end of each 30-minute session, I was amazed how quickly time had passed. While working on my own project, when I read the motivational messages in the chat box at the end of each work cycle, it felt as if I was part of a community all pulling in the same direction.
It may not suit every person craving productivity to enter a work gym. It's also possible, of course, to replicate the experience on your own terms, whether getting into your own timed sprints, or grabbing a friend to work alongside you over a video call. A key component – whether you join a work gym or do it on your own – is preparing to be productive by blocking out time in your diary and deciding what to work on that day.
While the motivational talks are missing from the self-created experience, these could be a hindrance anyway, says Professor William Duggan of Columbia Business School and author of Strategic Intuition: The Creative Spark in Human Achievement. "Motivational talks are a bad idea," he says. "You want your mind empty and relaxed during rests between work sprints, not filled with more stuff." Instead Duggan suggests you do six 30-minute work sprints, where you work in silence or play music quietly in the background, and that in between sprints you go for a short walk, make a cup of coffee or meditate. If you are working with others, he suggests you use the final sprint to discuss any issues. "Talking helps you think things through," he says.
If you do choose to work in a group, however, Duggan says you have a stronger chance of being successful if you work with people you know. "You feel group pressure to show up. If the participants don't know each other, there is no group pressure," he says.
George Mylonas, the workplace psychologist, says that choosing your tasks is the key to success. This is a task only you can do, not a moderator. "Ensure there is some challenge so you don't get bored, but don't set too challenging a task as you might become overwhelmed and anxious," he says. "It is possible to get into the flow state in 30 minutes if the task is not overly complicated."
Whether you choose to enter a work gym or go it alone, highly-focused productivity is a skill that can be developed. Caveday co-founder Jake Kahana says: "Fighting impulses, staying on task and getting in the flow state are muscles we can build with practice."
Source: www.bbc.com
Author: Claire Turrell
Online Treatment, Virtual Check-Ins: Dealing With Addiction In A Pandemic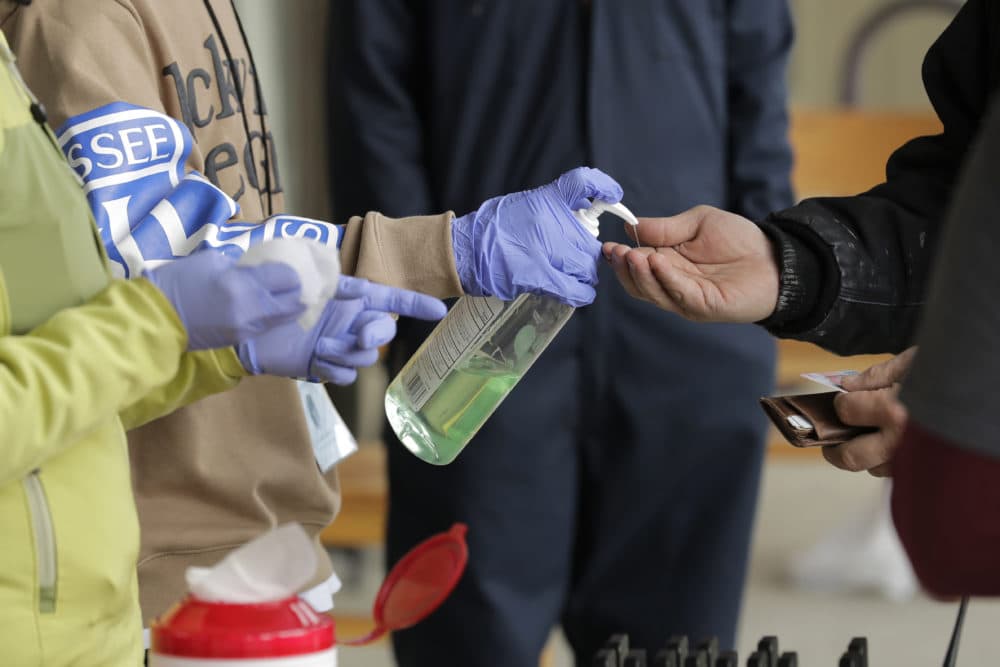 This broadcast originally aired on May 29, 2020.
We look at addiction and substance abuse during the coronavirus pandemic and the resources available to those who are suffering.
Dr. Lipi Roy, clinical assistant professor at NYU, specializing in addiction medicine and substance use. NBC News medical contributor. (@lipiroy)
Dr. Joseph Lee, medical director of the Hazelden Betty Ford Youth Continuum. (@drjosephlee)
MJ Gottlieb, founder of the the Loosid app, which helps navigate addiction and maintain sobriety. (@MJGottlieb)
National Institute on Drug Abuse (NIH)
Providers Clinical Support System (PCSS)
Substance Abuse and Mental Health Services Administration (SAMHSA)
SAMHSA: Behavioral Health Treatment Services Locator
National Association of Addiction Treatment Providers
American Society of Addiction Medicine
ASAM: COVID-19 Telehealth Support
On how the pandemic is exacerbating some addicts' struggles with substance abuse
Dr. Lipi Roy: "COVID-19, this pandemic, has created an environment where everybody is under even more stress than normal. And you mentioned environmental stressors such as unemployment, food insecurity, domestic violence, all of these issues were certainly stressors before. But now this pandemic has just amplified all of these issues. And we already know that environmental stressors, traumatizing experiences, are already risk factors for drug use and addiction. So we as a society really need to work harder to make sure that these vulnerable men and women get the care that they need and deserve."
"Environmental stressors such as unemployment, food insecurity, domestic violence, all of these issues were certainly stressors before. But now this pandemic has just amplified all of these issues."
On the difficulty of isolating while dealing with addiction
Dr. Lipi Roy: "When I learned that motto, that common phrase that's used in the addiction field about, 'It's really not sobriety, it's connection,' my life just shifted. And once I started working with patients at various stages of substance use, I really got it. Those in-person connections, building trust — which is a huge step to decreasing stigma — that's all getting disrupted now with the pandemic. We in the public health community are actually telling people stay home, don't meet up with people. It's one thing to not do so socially. But when it comes to clinical and health matters, where people with SUD addiction rely on meeting their counselors, their doctors, their nurses, their care teams, definitely now, COVID-19 and isolation is posing unique challenges."
"Economic prosperity may not trickle down, but suffering certainly does."
On how some recovering addicts are more vulnerable than others right now
Dr. Joseph Lee: "One thing I say a lot is that economic prosperity may not trickle down, but suffering certainly does. And it does affect certain populations disproportionately. For example, people who need medications for opioid use disorder are having a harder time getting it. People who need psychiatric services are having a harder time finding those services. Last year, we started to work on a virtual program and we've moved thousands of our patients to a virtual on-ramp to do intensive outpatient care group, individual family treatment. But, you know, we're a larger nonprofit. There are a lot of nonprofits who are struggling with the infrastructure and the platform. The stigma leads to a lack of resources, both in terms of access and insurance. First for people who want to get help, but also just the infrastructure is not well supported. So people aren't finding a lot of venues to get the help. These times are making it hard for a lot of people in the community, and the demand is huge."
On how loneliness can lead to substance abuse
Dr. Joseph Lee: "What people should understand is that as addiction develops, there's a lot of shame about the use. And so people start to hide things, and there are secrets. And so even if they're socializing with people, they have a secret life, and that double life and who they are, there's a gap between that that really grows and stretches and then finally breaks. And that's when usually people get help. And I think in our COVID-19 pandemic, a lot of people are experiencing the same thing. They're experiencing similar levels of loneliness, a lot of people are in their homes. And I hope that at the end of this, we don't take for granted how important connection is and how important we are to each other, because I think we have taken that for granted and it's reflected in our social discourse and all the issues that we talk about. But these things are so vital."
"Stigma isn't just about personal shame or judgment from other people or your friends. Stigma has to do with resources and infrastructure."
On how those struggling with addiction are connecting virtually right now
MJ Gottlieb: "What we've seen since COVID is a dramatic increase in specific sections of the app that cater to our hotlines and groups. I think it was a 1,970% increase in the first three weeks because people suddenly weren't able to have that connection. So they had to move virtual. Now, you could go to 12-step groups, which I'm a huge advocate for, but you can only go to so many per day. So, we have over 1,000 groups within Loosid, whether it's sobriety and anxiety and depression or daily gratitude or hotlines, 'I'm having a bad day. I just relapsed and need advice.' And so, meaningful conversations can happen. And it's just so important to have that connection and engagement and to show people that they are not alone."
Forbes: "Collision Of Crises: How Covid-19 Will Propel Drug Overdose From Bad To Worse" — "'It's like getting a hug from God. A warm feeling.' That's how 'Robbie,' my 27-year-old patient, responded when I asked what he enjoyed about heroin. A tall, lean young man wearing a wrinkled white t-shirt, Robbie had soft hazel eyes and an embracing demeanor."
New York Times: "Could All Those 'Quarantinis' Lead to Drinking Problems?" — "The boredom of staying home and the intense anxiety produced by the pandemic have given rise to Twitter jokes about drinking before noon as alcohol sales have spiked."
Yahoo: "Alcohol addiction and the coronavirus: Why this doctor says telemedicine is key right now" — "The coronavirus has impacted everyone's way of life, but for those struggling with alcohol addiction, the past few months have been especially challenging. Alcohol sales have reportedly soared and experts worry that even those who have never grappled with alcohol dependency could develop unhealthy habits during the pandemic."
Addiction Center: "COVID-19 is Causing People to Relapse" — "As the coronavirus (COVID-19) pandemic continues to unfold, the world is locking down, forcing millions out of work and many into isolation. While social distancing isn't easy for anyone, it is hitting one group particularity hard."
The News-Herald: "Coronavirus pandemic creates additional challenges for those with substance abuse disorders" — "As the country has grappled with the novel coronavirus pandemic, those struggling with addiction are facing additional challenges."
The Winchester Star: "Coronavirus pandemic triggers spike in local overdoses, suicide calls" — "Area overdoses and calls to suicide prevention hotlines have soared since the start of the coronavirus pandemic, Rep. Jennifer Wexton, D-10th, was told during an online meeting with local drug treatment and mental health providers on Tuesday."
NBC: "Tech tools help overcome drinking addiction during quarantine" — "If you've been drinking more over the past month or two you're not alone."
Harvard Health Publishing: "A tale of two epidemics: When COVID-19 and opioid addiction collide" — "I am a primary care doctor who has recovered from — and who treats — opiate addiction. I work in an inner-city primary care clinic in Chelsea, Massachusetts, which currently has the highest rate of COVID-19 in the state, due, in part, to poverty."
BBC: "Coronavirus: Lockdown leaves addicts 'close to relapse'" — "Social-distancing restrictions have also made it difficult for many counselling services to operate."
Buzzfeed News: "The Coronavirus Is Keeping Addiction Counselors From Their Patients. So The Industry Has Transformed." — "No one gets turned away. That was the principle for Options Recovery Services, a Bay Area addiction treatment network: If you showed up asking for help, you got it."
USA Today: "'Deaths of despair': Coronavirus pandemic could push suicide, drug deaths as high as 150k, study says" — "The federal mental health czar is calling for more money to expand services to help people suffering amid the social isolation imposed by the coronavirus pandemic, as a new study estimates related deaths from alcohol, drug overdose and suicide could reach 150,000."
Washington Post: "Opinion: How the coronavirus is creating other threats for addicts" — "Fear, economic distress and isolation could trigger anxiety and depression in anyone. For people who have opioid use disorders, the coronavirus pandemic is a tinderbox of potential triggers and double binds. Disjointed, often punitive approaches to assistance could leave many addicts at heightened risk of relapse or greater exposure to the virus."
Source: www.wbur.org
Author: Adam WallerTwitterJane Clayson